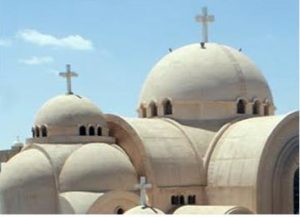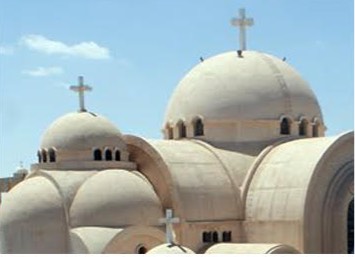 On 31 December, the Cabinet-affiliated committee tasked with assessing the status of unlicenced churches to grant them legality approved a new batch of ninety churches and affiliated service buildings. This batch is the 13th since the committee first met in October 2017, following the passing of the Law for Building and Restoring Churches in August 2016, and brings the number of churches and affiliated buildings approved for legalisation to 1,412. A total of 3,730 applied for legalisation under the 2016 law. Legalisation becomes final only when approved churches comply with conditions of structural soundness and civil defence, and pay the required dues.
Before the law was passed, it was almost impossible for Egyptian churches to obtain permission from the government to construct or repair buildings, leaving many Christians with no option but to meet for worship in unlicenced premises, where they were sometimes attacked by Muslim mobs.
The law was intended to make it quicker and easier to obtain permission to construct and repair church buildings and also to make provision for legalising Egypt's approximately 5,000 unlicenced church buildings.
Prime Minister Mustafa Madbouli headed the committee meeting on 31 December and used the event to offer Copts his best wishes for the New Year and Christmas, which Copts celebrate on 7 January. The ministers of justice, local development, housing and parliamentary affairs participated in the meeting, which was also attended by denominational representatives.
Governors offer Christmas greetings and protection
Several governors and other officials congratulated Copts across Egypt for Christmas and ordered local officials to make preparations to secure the celebrations. Security measures put in place at churches and monasteries included armed security and patrols, installation of metal detector gates and iron barriers and prevention of cars stopping nearby. Security measures also included making Rapid Intervention Forces available in case of emergency.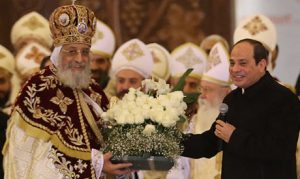 On 6 January, President Sisi attended a Coptic Orthodox Christmas mass in Cairo at which he congratulated Christians on Christmas and presented Pope Tawadros ll with flowers. The venue was The Nativity of Christ Cathedral, the largest church in the Middle East, with a capacity to accommodate 8,200 worshippers, which was opened in 2018. The President was accompanied by government ministers, MPs and top state officials, and the mass was broadcast on Egyptian TV channels. President Sisi has attended a Coptic Christmas mass for the past four years.
Copts in Upper Egypt prevented from celebrating Christmas
Copts in the village of Fao Bahari in Deshna, Qena governorate, 590 km south of Cairo, were not able to hold prayers on New Year's Eve because the police closed their unlicenced church building and stationed a squad to ensure it remained closed. Police justified their action on grounds that the building was not licenced and that holding Coptic prayers would offend village Muslims and would probably cause hostilities against the Copts.
The 4,000 village Copts have struggled for years to have a premises – without one, they must walk 10 km to the nearest church building. The authorities in Cairo are in favour of permitting a church building, but local Muslims are violently opposed.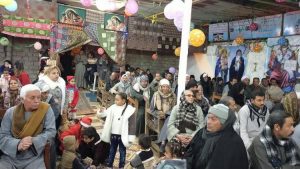 In 2006, when village Muslims heard a rumour that the Copts were building a church they attacked them and set four of their houses and two shops on fire. A small mud-brick building used for several years as a church and community centre was closed on the pretext that it was illegal and a cause of social unrest. The Christians applied for and obtained a licence to demolish it and rebuild but when they began to pull it down, they were attacked again. The licence was revoked and construction work stopped.
In 2018, the Bishop of Deshna applied for a licence to build under the 2016 Law for Building and Restoring Churches. A year passed with no reply, and since the law stipulates that if no reply is given within four months of submitting an application it is automatically approved, the Copts laid foundations. Police stopped the work.
Four months ago, the Copts began meeting in an old building in the village, but police found out and closed it down. A delegation of clerics went to Cairo to meet senior security officials, who said the house could be used pending legalisation. However, the clerics later received a phone call telling them to do nothing until local Muslims could be persuaded to accept a church building.
Local Copts appealed to the authorities in Cairo and while waiting for a response went ahead with decorating the house for Christmas. The police evicted them and closed the premises, saying they were acting in respect to the sentiments of the village Muslims.
Read more about the persecution of Christians in the Egypt Country Profile.
(Ahram/Egypt Independent/Watani)
Share this