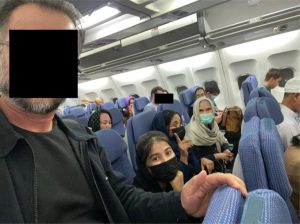 Hamed (pictured – name changed to protect identity) was the founder of an NGO that employed fellow Christians in Afghanistan and for twenty years his organisation oversaw many humanitarian projects. When the Taliban took over they hunted him, ransacked his organisation's office and stole the money on hand. Shai Fund was able to keep Hamed and his family in a safe house until it was able to evacuate them from Afghanistan.
The withdrawal of the remaining US and NATO troops from Afghanistan in August and the Taliban's return to power shocked the world. Despite the Taliban's declaration to commit to unity and inclusion for all Afghans, there were reports of summary executions soon after the takeover. Taliban fighters were going from house to house to search for members of specific groups, who worked with the previous Afghan government, as well as religious minorities, including Christians.
As apostasy is a crime punishable by death under Sharia law, the estimated 5,000 to 12,000 Afghan Christians are at extreme risk of being targeted with deadly violence. Many of them have left or are trying to leave the country, some heading toward the mountains despite the approaching winter.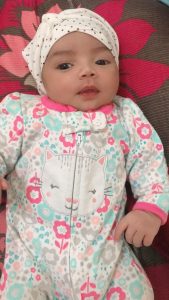 On 14 November Shai Fund reported that since the fall of Kabul, it has evacuated over 9,000 Afghans fleeing the Taliban. It has evacuated at-risk Afghani women, girls and Christian converts and resettled them temporarily in host countries before finding longer-term solutions. While few details can be shared for security reasons, the baby pictured was born in mid-November to a Christian family who the Shai Fund helped to leave Afghanistan.
The Shai Fund is also assisting those still in the country in safe houses with practical support. It estimates that one in three Afghans are currently at risk of starvation due to the economic collapse in the country.
Shai Fund is a Christian organisation that supports those affected by war, conflict, disaster, persecution and exploitation by partnering with local communities to provide urgent aid, practical support and humanitarian assistance.
(Shai Fund)
Share this