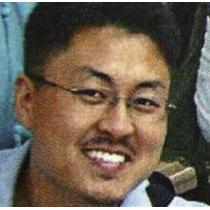 A second hostage has been killed by Taliban kidnappers in Afghanistan. Earlier today, Afghan police recovered the body of Shim Sung-min (pictured) from the roadside at Arzoo, some 80 km (50 miles) from where the group of 18 women and five men were seized from a bus twelve days ago.
Shim Sung-min (aged 29) was an IT worker who had gone to Afghanistan on a short-term aid trip with a group of young people from Sammul Presbyterian Church in Bundang, South Korea.
"If the Kabul administration and Korean government do not give a positive reply to our demand about the release of Taliban prisoners by noon tomorrow (8.30am Irish time), then we will start killing other hostages," Taliban spokesman Qari Mohammad Yousuf told Reuters by telephone from an unknown location.
A delegation of tribal elders, mullahs and members of parliament has been negotiating with the Taliban for the last few days to try to secure the hostages' release.
Meanwhile, Al-Jazeera television showed shaky footage of what it said were several South Korean hostages. Some seven female hostages, heads veiled in accordance with the Islamic law enforced by the Taliban, were seen crouching in the dark, eyes closed or staring at the ground, expressionless.The hostages did not speak as they were filmed by the hand-held camera.
Many of the relatives of the hostages have gathered in their home church to support each other and to follow news programmes on televison there. Seo Jeung-bae has two adult children among the hostages – a daughter who is a nurse and a son who is a barber. "They did not go to Afghanistan to fight," Seo said. "So please, don't let there be anymore sacrifices." (Reuters/ New York Times/BBC)
Share this