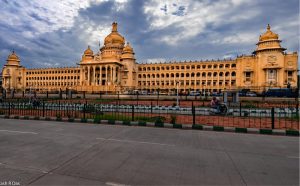 An anti-conversion bill for Karnataka state is expected to be ready by 5 December and to be tabled in the next legislature session, from 13 December. Critics of the bill say it is being hurried through without time for proper public discourse. Meanwhile, persecution of Christians is increasing in the state in anticipation of the bill passing into law.
Like the eight states where anti-conversion laws are already in force, Karnataka's government is led by Narendra Modi's Hindu-nationalist Bharatiya Janata Party (BJP). Anti-conversion laws are intended to prevent Hindus converting to other religions but lead to increased violence against Christians because extremists use them as a licence to carry out attacks, accusing Christians of forcibly converting Hindus.
The photo shows Karnataka's government building, the Vidhana Soudha (Legislative House) in the state capital, Bangalore.
Karnataka pastors accused of disturbing the peace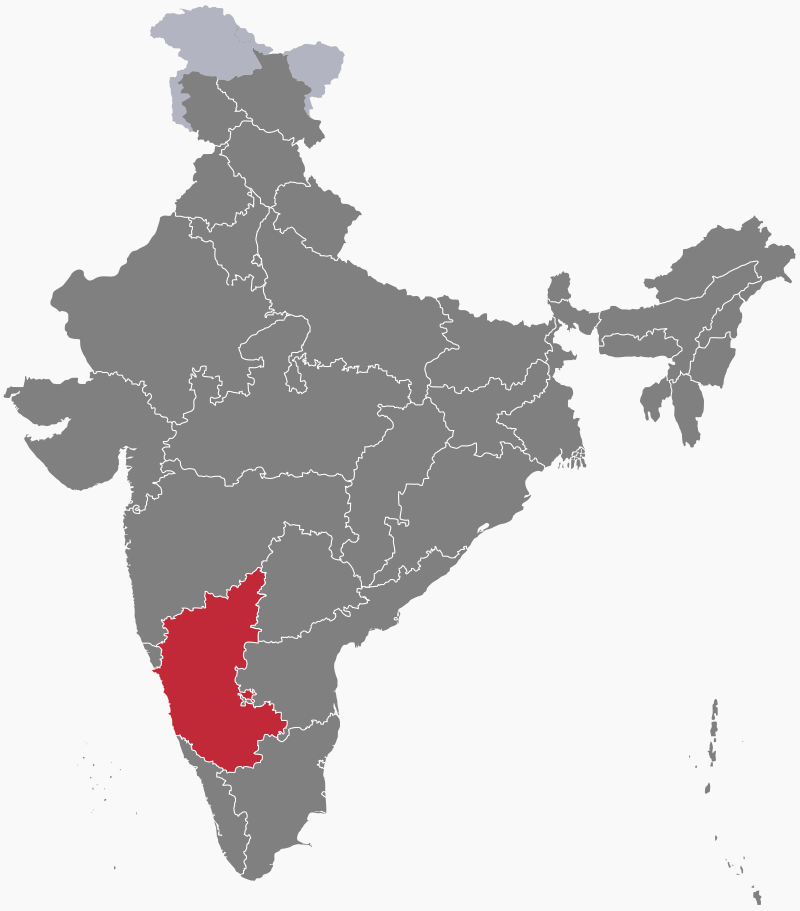 On 13 November, 16 pastors were falsely accused of disturbing the peace in Karnataka after they went to a local government office to represent a pastor who had been attacked by an extremist mob. International Christian Concern, which reported the incident, has not disclosed the location.
On 7 November, a mob of forty radical Hindu nationalists forced their way into a worship hall and attacked Pastor Chandrakanth and his congregation. "The congregation stood before me as a human fence," Pastor Chandrakanth told International Christian Concern. "Otherwise, they would have killed me. The radicals want to wipe out Christianity from this area and they think it is easy under the BJP government, currently ruling the state."
Police arrived after an hour but they filed a case against Pastor Chandrakanth, not the mob, for disturbing the peace and told him to appear before the local magistrate on 13 November.
On the day of the hearing, 16 pastors went to the local magistrate's office for peace talks on behalf of the Christian community and Pastor Chandrakanth, but when they arrived they too were accused of disturbing the peace.
Meetings banned in Karnataka's Belagavi district
In Karnataka's Belagavi district, police have banned Christians from renting community halls or other premises for prayer meetings, for fear of what the Times of India described as "law-and-order disruption".
Following a recent attack by right-wing Hindu group Sri Ram Sena Hindustan, which accused Christians of forcible conversion, police asked leaders not to hold meetings in rented premises for fear they might be targeted.
Belagavi City police chief K Thiyagarajan said police were acting on complaints from the public. "Community halls, residential buildings and other establishments are not supposed to be rented out for routine prayers," he said. "If anyone wants to worship in such facilities, then permission needs to be obtained from the government."
Pastor Prabhakar from Bailhongal in Belagavi said Sri Ram Sena activists barged into a badminton court in late November and attacked Christians gathered for prayer. They had been meeting at the venue for prayer for 15 years without incident.
Pastor Thomas of the Full Gospel Assembly in Belagavi told the Times of India that police have verbally instructed 25 prayer groups not to assemble in halls. He said these groups do not have their own church buildings and meet in homes or rented premises. The group that Pastor Thomas leads has been meeting in rented premises for over 15 years, but now that it has been ordered to stop using rental facilities its meetings have moved online.
Pastor Imanuel Gaikwad, who had been organising prayer meetings for Belagavi Bible Church in Belagavi's Royal School, said a police officer attached to Tilakwadi station called him by phone and asked him to stop the gatherings, following which the school owner refused to rent the hall to the church. "We're now conducting meetings online," the pastor told the Times of India, adding that the community was "deeply upset as the police action violates the right to worship guaranteed in the Constitution".
(International Christian Concern, Steadfast Global, Times of India)
Images: Wikimedia Commons
Share this