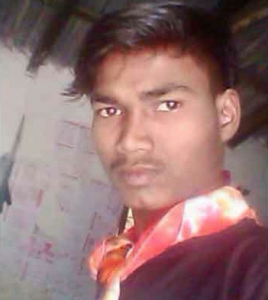 On 4 June, 14-year-old Samaru Madkami from Kenduguda village, Odisha state, was brutally murdered by religious extremists who had been harassing his family and other Christian families in the village for years.
At around 11pm young men from the village and Hindu nationalists from outside the village lured Samaru and two other Christians from their homes under the pretext of a meeting in the jungle. When they got to a secluded area, the men attempted to kill the three Christians. The two other Christians, who were older and stronger than Samaru, were able to escape, but he was beaten and stabbed to death. After the murder, the perpetrators chopped up Samaru's body and buried the body parts in an attempt to hide the crime.
About an hour later, the extremists returned to Samaru's home to kidnap his older cousin, Onga Madkami and his wife. The extremists were armed with knives and threatened to kill them also, but both managed to escape and head to the police station to report the attack.
Samaru Madkami had lost his mother at a young age and was being raised by his father, Unga Madkami. Bijay Pusuru, the pastor of Bethel House Church, where Samaru's father is an elder, spoke to Persecution Relief following the heinous crime. He broke down in tears when he described the teenage boy: "Samaru was a passionate Christian. He always shared from the Bible with youth and children from the village." Only recently Samaru had said to the pastor, "If anything happens to my Pastor, I will not fear. I will take charge of Pastor's work and serve the Lord!"
Four young men, Deba Madkami, Budra Muchaki, Aaita Kabasi, and Rabu Madi, were arrested and interrogated for the abduction and murder. Police officials in Malkangiri district located the body and three days after the murder exhumed the body parts, according to the inspector of Malkangiri police station, Ramprasad Nag.
Pastor Pusuru reported that local Christians had been threatened and harassed by religious fanatics for several years. Previously thirteen Christian families were living in Kenduguda village, but only four remain. Persecution Relief has been supporting these four families following the murder. Since the beginning of this year, Pastor Pusuru has made four complaints at Malkangiri police station about different attacks. Last month, Hindu nationalists stuffed three Christians into jute bags, tied them up and tried to throw them into the river. In another violent attack, they attempted to set two Christians on fire.
In a statement by Shibu Thomas, the founder of Persecution Relief, he said: "Of the 1500 plus cases I have been involved with over the past four years, this by far has to be the most disturbing case of Christian persecution. The hate and aggression in the minds of the religious fanatics and the brutal nature of this crime leaves me dumbfounded! My mind has been gripped by the thoughts of an innocent child who desired to serve Jesus Christ, in spite of the pain and challenges of losing his mother at a very tender age. This vicious cruelty exposes the tainted mentality and attitude of the religious fanatics of this day and age. This frightening and contagious crusade of religious intolerance has now peaked at new inhuman altitudes."
The case of Samaru Madkami  is not the first time a Christian was martyred in Odisha state. In February 2019 Anant Ram Gond was shot by Naxalites in the village of Raigarh Tehsil and in 1999 Australian missionary Graham Staines and his two young sons were burnt to death by Hindu fundamentalists in Manoharpur.
According to Persecution Relief 22 cases of Christian persecution were recorded in 2019 in Odisha state and eight cases including the above case of murder have been recorded since January 2020. These statistics rank Odisha at number 10 among the list of hostile states towards Christians in India.
(CSW/International Christian Concern/Persecution Relief)
Share this