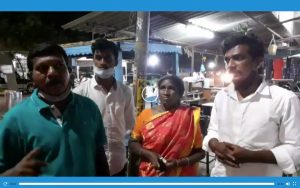 Six Christians in Balapur in Rangareddy district of Telangana state were attacked and beaten earlier this month, when Pastor Enoch (name changed to protect his identity) and his mother visited a house rented by a Christian, Sandhini (name also changed for protection), to hold a prayer meeting. Four of the Christians are pictured, in a video grab, after the attack.
Persecution Relief reported that the house owner "definitely despised" the prayer meeting and informed "fanatics" who had been hunting down Christians. Between 15 and twenty people armed with bamboo sticks and rocks barged into the prayer meeting and started beating the Christians. Pastor Enoch was badly injured and his car, described as "a gift from wilful contribution of others", was vandalised.
The fanatics beat Pastor Enoch's elderly mother, breaking her false teeth, and attacked a Christian named John, who received head injuries and had both eardrums damaged, leaving him in need of urgent surgery. Sandhini was hit on his stomach, arms and thighs. Following the attack, Pastor Enoch lodged an official complaint in the local police station.
With attacks on Christians continuing relentlessly across India, Church in Chains' partner organisation Persecution Relief recorded 157 incidents in the three-month period July-September 2020.
Persecution Relief Third Quarterly Report 2020
The 157 hate crimes against Christians recorded in Persecution Relief's Third Quarterly Report 2020, covering the period July-September, brings the total recorded from the start of the year to over 450.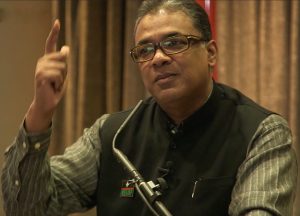 Persecution Relief's founder Shibu Thomas (pictured speaking at the Church in Chains conference in 2018) notes that the cases listed in the report are "only a fraction of actual violence perpetuated and reported on the ground" as many cases of persecution are not reported due to fear. It should also be remembered that in many cases one incident affects multiple individual Christians.
The report, released on 15 October, records Uttar Pradesh as the state with most incidents (27), with Chhattisgarh second on 16 cases and Madhya Pradesh and Jharkhand joint third on 14 cases each.
Recorded incidents include four murders, 95 cases of threat, harassment and intimidation, 46 physical attacks, 45 cases of "collusion and discrimination of authorities", 42 hate campaigns, 32 crimes against women, 25 crimes against children, 25 houses or churches vandalised or destroyed, 22 boycotts, 20 church attacks and 10 mob attacks.
Recorded incidents also include 43 false accusations and 21 unjust arrests, arising from the fact that extremist Hindus often have Christians arrested on false charges of "forcible conversion", encouraged and facilitated by the anti-conversion laws in place in several states.
Persecution Relief has written an open letter, reproduced in the report, to Prime Minister Narendra Modi, requesting him to prevent the passing of a national anti-conversion law (which has long been rumoured to be on the way), asking him to revoke the law in states where it exists and appealing for him to meet a delegation of Christians to discuss their concerns.
The letter to Mr Modi is followed by a full report of Church in Chains' meeting with the Indian Ambassador to Ireland, Mr Sandeep Kumar, in July 2020. Shibu Thomas also reminds readers that in July 2020 the US Commission on International Religious Freedom (USCIRF) recommended to the US State Department that India be designated as a "Country of Particular Concern" in its 2020 annual report.
In the Founder's Note at the start of the report, Shibu also expresses concerns about other issues affecting the Christian community, notably widespread social media hate campaigns and ongoing discrimination against Dalit Christians, and the report ends with security advice for churches, organisations and individual Christians, including practical suggestions as to how they can avoid persecution and how to respond if it arises.
Read more about the persecution of Indian Christians in the Church in Chains India Country Profile.
(Persecution Relief, South Asia Research Institute for Minorities)
Share this