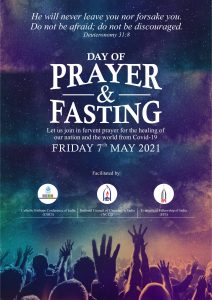 Friday 7 May has been designated as a National Day of Prayer and Fasting by Indian church leaders responding to the Covid emergency that has effected the entire country with record numbers of cases, hospitalisations and deaths. The call to prayer is a joint initiative by The Catholic Bishops Conference of India, the National Council of Churches in India and the Evangelical Fellowship of India (EFI).
In an interview published last week by Evangelical Focus, Rev Vijayesh Lal (pictured below), General Secretary of EFI, said, "The situation is very grim, out of control. In terms of cases per day, we have more than 300,000 cases each day. In the last two days, five members of my extended family have passed away, including some close relatives.
"Most people are not dying because of Covid-19, but because there is no infrastructure. They are dying because of the lack of oxygen and hospital beds, because they are not able to get into hospitals.
"Many are dying in their homes, some are dying in their cars, on the roads. It is a very distressing time in India, like a tsunami, like a wave that has hit India. The healthcare system is completely stressed. 
"Many of my doctor friends who were busy on the forefront in treating patients, are now Covid positives. I have lost extended family members and I have lost friends. The church is also losing so many people. We have lost many bishops. Just in one state, we have lost our 35 pastors and church leaders. The cost has been very high and we are paying the cost of not being well prepared, even after the first wave. The situation is very uncertain, very tense and very distressing."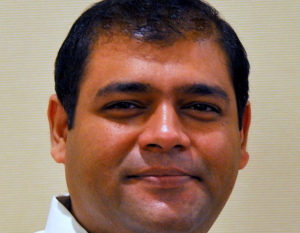 When asked what evangelicals are doing to help other people, Vijayesh replied: "The churches are doing exactly what they have done during the first wave. We are mobilising prayer, bringing relief and restoring hope. Not only through practical emergency help, but also through counselling, cheering people up, offering them a shoulder to cry on.
"Every church I know is active in its community in offering relief. Christian hospitals continue working, to reach out people in need with medical help. Volunteers and Christian organisations are working round the clock to make sure that people get all the help they need: food supplies, medical supplies.
"The churches are reaching out within their capacity. I know of denominations that have made their buildings available to the government and to others. Churches want to spread hope at this time. The blanket of fear in our nation is so real and we are praying that we would be the carriers of the light of hope in this dark time.
"Pray for the Evangelical Fellowship of India and our relief arm, EFICOR, that we would be able to carry out relief to 3,000 families in the first phase, especially the poor and the migrants.
Read the full interview which includes a list of prayer points.
Share this