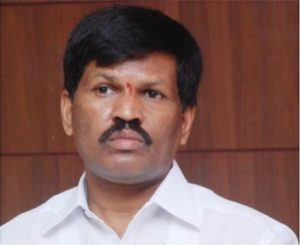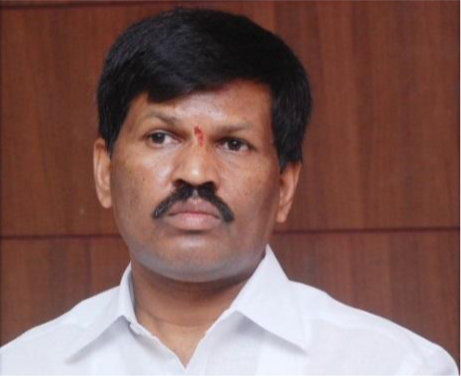 Karnataka's state government has ordered an investigation, proposed by Gulihatti Shekar (pictured), into all churches, ministers and missionaries. The order comes as the state proposes to enact anti-conversion laws to stop Hindus converting to other religions. Like the eight Indian states where anti-conversion laws are already in force, Karnataka's state government is led by Prime Minister Narendra Modi's Hindu nationalist Bharatiya Janata Party (BJP).
The decision to investigate Christian activities was made on 13 October, during a meeting of Karnataka's legislative committee on Backward Classes and Minorities Welfare. Reflecting the widespread shock and concern of the Christian community, Dr Peter Machado, Archbishop of Bengaluru, described the order as "draconian".
BJP member of the Karnataka Legislative Assembly Gulihatti Shekar, who chaired the meeting, said 40% of churches in Karnataka are not officially recognised by the state and asked district officials to submit reports on churches, ministers and missionaries within one month, to establish whether they are authorised and if they are involved in "forced conversions". Members of the committee also discussed withdrawing government benefits from anyone who converts from Hinduism to Christianity.
MLA Shekar told ThePrint, "It is not a survey exactly but we have sought information on how many churches are authorised and how many aren't. The minorities department has told us that there are 1,790 churches but in many places churches have refused to provide documentation. We as a committee reserve the right to review all issues concerning backward classes and minorities."
Asked if the intention was to target conversions, he replied, "Of course it is. People from backward classes, poor families are being lured into conversion… the instances have increased."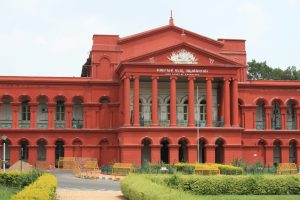 The Chief Justice of Karnataka is to hear a Public Interest Litigation challenging the motive and purpose behind the exercise, and is also to decide on the legality of conducting such surveys. (The photo shows Karnataka's High Court building in the state capital Bengaluru, also known as Bangalore.)
Opposition MLAs said the decision had been made without any consultation and committee member MLA Rizwan Arshad commented, "The job of the committee is to protect rights of minorities and backward classes and not to put them under surveillance. Shekhar is misusing the committee to displace his personal issues." He added that the committee's tenure will end in November, which makes the exercise futile.
Personal issues
Gulihatti Shekhar's "personal issues" surround his mother's conversion to Christianity in 2014, following the death of her husband and another son. MLA Shekhar told ThePrint, "My mother was in a fragile mental state after losing her husband and a son. She was lured to the church and soon Christian iconography started making its way into our house. Even her ringtone was Christian hymns. It was embarrassing for me and my family,"
MLA Shekhar raised the issue of conversion in the Karnataka Legislative Assembly in September, using his mother as an example and telling the Assembly that she had converted to Christianity without his knowledge. On 11 October, she participated in a Ghar Wapsi ("homecoming") ceremony and returned to Hinduism.
Anti-conversion laws proposed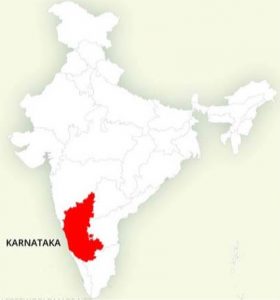 Karnataka's Chief Minister Basavaraj Bommai, a member of the BJP, officially announced the state's proposed anti-conversion laws on 28 September. He had previously stated, "The government is studying laws implemented in this regard by the various state governments in the country. The law in this regard will be enacted soon in Karnataka."
Anti-conversion laws forbid conversion by "force, fraud or allurement" but Hindu extremists use them as justification for persecution of Christians, falsely accusing them of forcing Hindus to convert. Typically, they disrupt church services, attack pastors and falsely accuse their victims of engaging in conversions, leading to police arresting the Christians, but not their attackers. The laws are not applied to Hindus and many people who have left Hinduism are coerced to convert back in Ghar wapsi ceremonies.
Chief Minister Bommai said he had already directed local authorities to ban "illegal" conversions, even though legislation has not yet been passed. "Forceful conversions have become rampant," he told reporters. "I have directed the district administrations to not allow any religious conversion through inducement or by force as they are illegal."
Reaction
Karnataka church leaders met Chief Minister Bommai on 24 September, before the proposal to introduce an anti-conversion law was officially announced, and told him that accusations of forced conversions in the state were "malicious" and "untrue". They warned that an anti-conversion law would lead to "unnecessary communal issues and unrest".
Sajan K. George, president of the Global Council of Indian Christians, told Asia News that the recent developments are adding to "the already difficult situation that Christians experience in Karnataka, which is ruled by the BJP." He explained, "In recent months the cases of detention, harassment and arrest of Pentecostal pastors have multiplied. Many worship services have been interrupted and the police have arrested some pastors with fabricated accusations of conversion activities."
Reacting to the order to investigate Christian activities, Dr Peter Machado, Archbishop of Bengaluru, said in a statement: "We are sad that the Hon'ble Chief Minister, Shri Basavaraj Bommai, whom we regard highly as a broad-minded and enlightened person, succumbs to the pressures from fundamentalist groups, who wish to indulge in disturbing the peace, harmony and peaceful co-existence in the society."
The Archbishop asked, "If as alleged by some, Christians are converting indiscriminately why is the percentage of Christian population going down regularly when compared to the others?"
He also submitted a memorandum to Chief Minister Bommai that stated, "We serve a notice to you through this memorandum that the entire Christian community will not rest until the draconian order of the Backward Classes & Welfare Department is withdrawn in total."
Read more about the persecution of Indian Christians in Church in Chains' India Country Profile.
(Asia News, Barnabas Fund, Free World Maps, International Christian Concern, MSN, Steadfast Global, ThePrint)
Share this