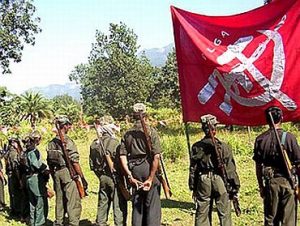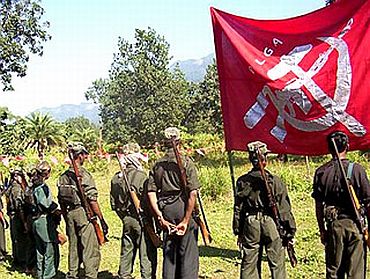 Father-of-five Munglu Ram Nureti from Kohkameta village in Chhattisgarh state was murdered on 12 February, a day after Christian convert Anant Ram Gand was shot dead in neighbouring Odisha state. It is believed that both were killed by Naxalite Maoist guerrillas at the behest of local villagers angered by their conversions to Christianity.
Munglu Ram Nureti (45) and his family left the tribal animist practices of their fellow villagers three years ago to follow Christ, and have endured opposition, especially since they began holding Sunday worship services and Friday fellowship gatherings in their house. Morning Star News reported that a local source said villagers falsely reported to Naxalite Maoist guerrillas that members of the family were police informants against them.
Munglu was the first person in the village to become a Christian, and eight other families have become Christians since then. He was planning to construct three church buildings within a ten-kilometre radius, one of them in Kohkameta village, and local Naxalites had warned him against the project.
Deadly attack
On 12 February, about thirty Naxalites looted the shop run by Munglu and his wife Minka, according to local pastor Prem Sagar. They ordered Minka to call her husband, who was eating dinner, and also asked for Pastor Sagar, who had planned to visit but was unwell at home. He lives 25 kilometres away in Narayanpur, but the Naxalites evidently knew that he often visited Munglu to disciple him and his family and to encourage the church that met in their house.
"It seems they came for me also," Pastor Sagar said. He had planned to lead Sunday worship at Munglu's house on 10 February, but explained, "I had developed severe pain in my legs and had to cancel my visit."
The Naxalites found Munglu, tied his hands and walked him out of the house. He repeatedly asked why they were targeting him but did not receive an answer.
Munglu's 18-year-old daughter Divya Nureti tried to rescue him, but one of the Maoists pushed her back. Inspector Prashant Rao of the Narayanpur Police told Morning Star News that when Munglu tried to run, one of the attackers shot him in the leg, and then a gunshot to his head killed him instantly. Pastor Sagar said Munglu was shot three times – in the leg, back and chest.
Divya filed a First Information Report on 13 February and police registered a case against between twenty and thirty unidentified men for charges including murder, rioting armed with a deadly weapon and membership in and support of a terrorist organisation.
Munglu is survived by Minka and five children aged 25, 19, 18, 15 and 14. His oldest son Dinesh Nureti (25) is a daily wage labourer who must go outside the village to work most days, and it has been suggested that the Naxalites may have suspected him of being a police informer.
Inspector Rao commented, "Such incidents are not common, but to instil fear in the hearts of the people, the Naxalites propagate false news at times about someone being a 'police informer' and then execute either the person or someone from the family. By undertaking such acts, they convey their message to all the villagers that they can harm anybody they want to, and thus everybody should support them and not go against them."
Pastor Sagar told Morning Star News that Sunday services and Friday fellowships have stopped, but that he is certain Munglu's death was not in vain. "I believe that it is for the Lord that our brother has sown with his life here, and in the near future his sacrifice will bear rich fruit," he said.
Naxalite stronghold
Kohkameta lies within Narayanpur District's hilly Abujhmar forest, which is a Naxalite stronghold. The forest has 237 villages spread across nearly 4,000 square kilometres, with an estimated population of 34,000 tribal people. The area has no administrative presence and an estimated 3,000 Naxalites are said to have training camps, printing presses and weapons manufacturing foundries in the area.
"There are no churches or house fellowships in that area," said Pastor Sagar. "Munglu, his daughter Divya and I used to visit nearby areas in the interior villages and tell them the Good News."
Naxalites or Naxals are far-left radical Indian communist revolutionaries who follow Mao Tse Tung's political ideology. The name derives from the village of Naxalbari in West Bengal, where the Naxalite peasant revolt took place in 1967. From West Bengal, the movement has spread through rural areas of southern and eastern India.
(Morning Star News)
Share this