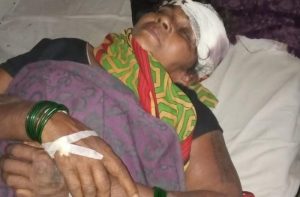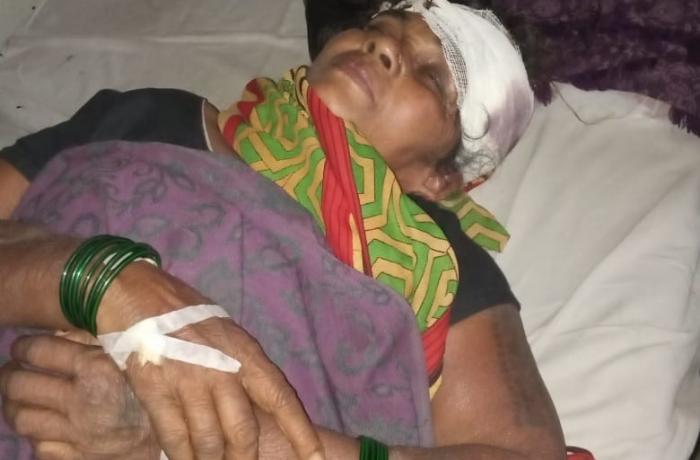 On 12 November, a group of Hindu extremists attacked and severely beat the members of a small house church in Jharkhand state. The pastor and his wife and son were badly injured.
The attack took place as members of the Evangelical Church of the Calvary Gospel Ministry met for a prayer meeting in Parihara village, Garhwa district. Pastor Basant Kumar Paul was leading the meeting when eight or nine members of the Rashtriya Swayamsevak Sangh (RSS), a Hindu paramilitary organisation, arrived and carried out the attack. They beat everyone present, including the pastor's elderly mother.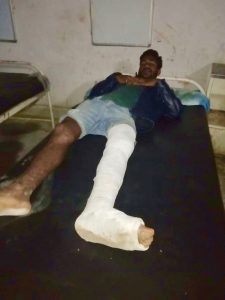 Following the attack, Pastor Paul was able to get to the local police station to report the incident, despite being severely injured, but after filing a complaint he fainted. Police took him and his wife and son to the local hospital, where they were all admitted. The pastor's wife remains in a coma as a result of severe trauma to the head; his son (pictured) suffered a broken leg.
Indian Christian activist Patsy David told Asia News that the family had been victimised for its faith in Jesus Christ. Describing the incident, he said that "fanatics came to the house church, and started abusing and beating everyone and took the pastor's watch and other equipment".
Shibu Thomas, founder of Persecution Relief, strongly condemned the incident, telling Asia News that the fate of local Christians has worsened "ever since the Anti-Conversion Law was passed in Jharkhand" in 2017.
The introduction of anti-conversion laws in several states has led to increased violence against Christians. Officially called "Freedom of Religion" laws, they are intended to stop Hindus being converted to other religions but extremists use them as a licence to attack Christians, claiming they are forcing Hindus to convert.
Shibu continued, "Fanatics are taking full advantage of it and are beating and assaulting innocent people. False complaints [about forced conversions] are being filed against Catholic nuns, priests, pastors and [Protestant] believers. They strike and lynch Muslims at will. Ghar wapsi [ceremonies of reconversion to Hinduism] have become regular features. The Chief Minister and others are mum about it. They should speak, loud and clear. Tribals are being harassed and forced into reconversion."
Hindu organisations including the RSS and Vishva Hindu Parishad run Ghar Wapsi ("homecoming") ceremonies to reconvert Christians and Muslims from Dalit and tribal backgrounds to Hinduism.
Persecution Relief recorded 330 hate crime incidents against Christians in 2016, 440 in 2017 and at least 477 in 2018. Between January and September 2019, it recorded 349 incidents of persecution against Christians.
Persecution continues to increase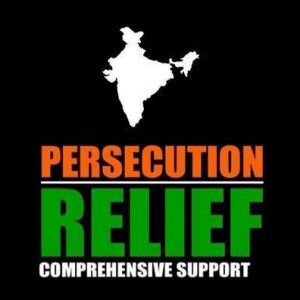 Persecution Relief's Third Quarter Report July to September 2019 analyses data gathered from India's 29 states for the period 1 July to 30 September 2019. During this period, Persecution Relief recorded 156 incidents of hate crimes against Christians, compared with 132 incidents during the third quarter of 2018.
Between July and September 2019 there were 92 incidents of threats, harassment and intimidation, 27 of physical violence (often with extreme brutality), 18 incidents of false allegations leading to arrest, 8 church attacks, 6 incidents of boycotting and discrimination, 2 incidents of anti-Christian propaganda, 2 non-specified incidents and 1 church burning.
The top three persecuting states during the third quarter were Uttar Pradesh, Tamil Nadu and Bihar, the same top three as in the nine-month period January to September 2019. In Uttar Pradesh, 48 incidents were recorded in the period July to September, and 87 for the period January to September.
The Report concludes, "Police impunity, lack of accountability, unlawful detention, harassment and indiscriminate beating saw an incredible rise. There is a systematic increase in the number of violent attacks on Christians by religious fundamentalists."
In documenting each case, Persecution Relief's Operations Team contacts victims, conducts interviews, contacts heads of missions and church leaders to establish authenticity and examines evidence including First Incident Reports lodged with police, photos and video footage. As well as recording and reporting incidents, Persecution Relief provides prompt support (prayer, finance, legal assistance) to help rehabilitate victims.
(Asia News/Persecution Relief)
Share this