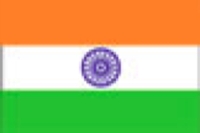 In yet another shocking incident in India, a preacher belonging to the Church of South India(CSI) has been killed and his body disposed of in Nizamabad in the state of Andhra Pradesh.
A young man reportedly approached Prem Kumar (aged 67), a voluntary worker of CSI Church in Nizamabad around 8 a.m. on Thursday 8th June 2006 with a request to hold a prayer service in his village Rampur Thanda under Kotagiri Mandal. Prem Kumar readily obliged and went along with him. However before leaving, he asked his son Sunil to keep in touch him every 30 minutes by mobile phone.
At around 11 am when his son tried to contact him, the phone was found to be switched off. Since there was no contact till the evening, the family members began searching for the pastor at every known place. Finally they found him brutally murdered in the forest near Rampur Thanda.
Prem Kumar was allegedly killed with boulders and stones. His head was crushed beyond recognition. He was identified on the basis of the clothing he had been wearing. The police soon arrived on the scene and sent the body for post-mortem. Sunil said his father has no enmity with anyone in the area. He said he strongly suspected the hand of Hindu fundamentalists in the area. "I can recognize the person who took my father away," he said.
Prem Kumar used to preach the Gospel at the Conventions, Corner Meetings and Prayer Fellowships of the Salem Voice Ministries. Attacks on Christians have been on the increase in the neighbouring districts in the Telungana region. Pastor Kumar is the fourth church leader to have been murdered in Andhra Pradesh state in just over a year.
The May 2005 murders of Pastor K. Daniel, who was found brutally mutilated in Hyderabad after his attackers poured acid on him, and Pastor Isaac Raju, who was wrapped in a jute bag and dumped behind bushes in the Golconda area outside the city, took place under similar circumstances. Both men were lured to a remote location in a similar manner to Pastor Kumar. The men arrested for these murders publicly admitted their opposition to the alleged conversion activities of the two pastors. (AICC, Salem Voice, CSW)
Share this