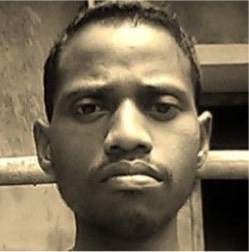 On 7 June, a group of armed religious extremists attacked and murdered 27-year-old Christian Kande Mudu in Bari village, Khunti District in Jharkhand state. The murder took place only three days after Hindu extremists in Odisha state murdered Christian teenager Samaru Madkami.
At approximately 8 pm on the evening group of 7 June, Kande (also known as Philip) and his wife Bindu Mudu had finished dinner and gathered for family prayer when they heard banging on their front door. A group of between six and eight men armed with sharp weapons and homemade pistols demanded that Kande come outside. They broke down the door, dragged him out and then – while Bindu pleaded for his life – hacked Kande with their weapons and slashed his throat. The attackers were followers of a tribal Adivasi animist religion, previously practised by Kande and his family.
Bindu told Christian Solidarity Worldwide that after hearing the men at the front door, her husband knew their lives were in danger. He told his wife that he might be killed but encouraged her to remain strong and not give up her faith in Jesus even if the attackers killed him.
Bindu took their children (two little girls, aged one and three) and ran for help to the nearby houses, but no one came to her aid. Christian Solidarity Worldwide reported that the villagers were afraid to help as the perpetrators had warned them not to come out of their homes that night. Bindu and her daughters fled the village and took refuge in the home of another church member several kilometres away, where they spent the night.
Kande's younger brother discovered his body on the village road at approximately 10 pm, at which point the police were alerted. An autopsy was carried out immediately and his funeral took place on 8 June. A First Information Report was registered but no suspects have been arrested and the family remains displaced in an undisclosed location.
Bindu told Christian Solidarity Worldwide that after the funeral her father encouraged her to abandon her religion if she wanted to stay alive, reminding her that her mother had been gang raped during a previous attack on the family in 2018. Bindu responded, "I will live for Jesus and die for Jesus, but I will never turn back."
Constant harassment
Kande became a Christian four years ago, along with family members. They were the only Christians in their village and faced constant harassment and threats from the local community because of their faith. Kande was often called to village meetings to explain his faith and threats to his life increased because he refused to make financial contributions to the local village prayers and participate in them. He was an active member of a local church associated with the Hebron Assembly in Hyderabad.
In 2018, Kande's home was attacked and his mother-in-law was gang raped. Six men were charged with rape and five were arrested, convicted and sentenced to seven years' imprisonment; the sixth continued to harass Kande to withdraw the rape charge against him and threatened to harm him if he did not abandon his faith. Threats from him and others continued throughout the two years since then, including occasional harassment at Kande's home late at night.
(Christian Solidarity Worldwide/Morning Star News)
Share this