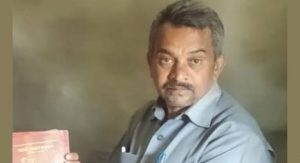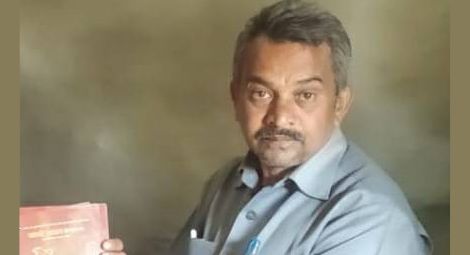 On 20 May, Pastor Alok Rajhans of Christo Seva Ghar (Christ Service House) was killed in an attack on his church in Luasingha village, Odisha state. The 55-year-old pastor is survived by his wife Subhashini and adult son Ujjwal Prakash Rajhans.
According to a local source, the attack involved around five perpetrators from the same village. The day before the murder, a group of unidentified people began throwing stones at the church. The next day Pastor Rajhans was in the building with some members of his congregation, when the stone throwing occurred again. He asked his church members to return to their homes before confronting the perpetrators.
When he objected to the attack on the church building, the assailants were further infuriated and proceeded to attack the pastor himself with rods, stones and knives. Subhashini sustained injuries to her arm as she tried to protect her husband. Pastor Rajhans was reported to have been struck in the back of the head with an unidentified object during the attack. When his son, who was away at the time of the attack, took him to a government hospital in Bolangir District, Pastor Rajhans was pronounced dead on arrival by medical staff.
A First Information Report (FIR) has been registered in this case and two of the alleged attackers were detained for a brief period of time, but seem to have been released again. Pastor Rajhans' son Ujjwal stated that he will continue his father's ministry despite the tragedy.
Pastor's father killed in Rajasthan State
On 18 May, relatives of Pastor Ramesh Bumbariya attacked him and his family at their home in Thep village, Rajasthan state, killing his 52-year-old father. The 29-year-old pastor, who was living with his wife, four children, his parents and brother, survived the attack with serious injuries. The animist attackers, who were armed with guns, swords, axes and wooden clubs, included the pastor's step-uncles and cousins.
Pastor Bumbariya reported that his family left their ancestral village in 2017 to avoid constant arguments and strife with their relatives, which started when he put his faith in Christ in 2007. They moved about eight kilometres away to Thep village, but the relatives, who held on to their animist tribal beliefs, continued to trouble them. The pastor said he had registered complaints against his relatives in 2017, 2018, 2020 and earlier in May 2021, but the police took no action.
According Pastor Bumbariya, his father Bhima Bumbariya, who was outside the house, was killed first. Then the assailants turned to him: "After they struck me thrice on my head with an axe and a sword on my neck, I fell on the ground unconscious, but they continued to strike me with the sword on my hand and my back. They stopped hitting me only when their swords began to bend. They left thinking I was dead."
The pastor's brother Raj Kumar Bumbariya, uncle Naniya Bumbariya and two others were also injured in the violent attack. Pastor Bumbariya sustained serious head injuries and underwent surgery for a broken hand at Maharana Bhupal Government Hospital in Udaipur City.
The pastor's family reported the attack at Mandwa police station, and the seven relatives identified have been arrested, according to Officer Man Singh Chouhan. The suspects were charged under the Indian Penal Code for murder, attempt to murder, being armed with a deadly weapon, rioting, unlawful assembly, endangering human life, house-trespass and voluntarily causing hurt.
(Christian Solidarity Worldwide, International Christian Concern / Morning Star News)
Share this