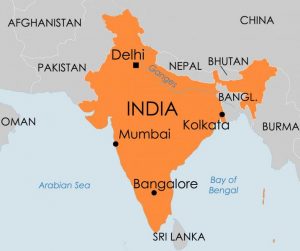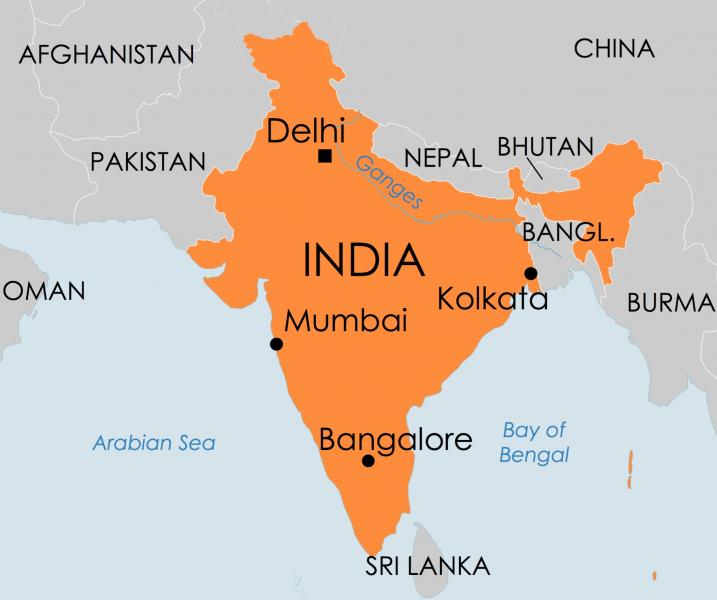 Christians in Uttar Pradesh state in northeast India have been suffering increased attacks by Hindu militants, often followed by arrest on false charges of forcible conversion, since the enactment of the state's anti-conversion law in February 2021.
International Christian Concern reports that a wave of persecution has swept across the state since late June, with radical Hindu nationalists attacking Christians and their places of worship, and at least 71 Christians have been arrested on false accusations of forced conversion in the period.
Five Christians including pastor arrested on false charges
On 10 September, police arrested five Christians, including a pastor, after they were attacked by radical Hindu nationalists in the Faizabad district of Uttar Pradesh state. The Christians were falsely charged with forcible conversions under the state's anti-conversion law and jailed before being released on bail on 14 September.
Around 25 Christians had gathered in a Christian home in Jharuva village on 10 September for a prayer service led by Pastor Richard Benjamin, who works as a church planter in the Faizabad district and oversees around three hundred Christians in eight villages. Five Bajrang Dal activists forced themselves into the house during the service and accused the Christians of engaging in forcible conversions, calling the police to take them into custody. (Bajrang Dal is the youth wing of the Vishva Hindu Parishad, a right-wing Hindu nationalist organisation based on Hindutva ideology.) According to local sources, the police did not want to detain them but local politicians pressurised them into booking the Christians under the anti-conversion law.
"This is the third time I was put into jail in the last ten years," Pastor Benjamin told International Christian Concern. "The five days I spent in jail were difficult as we couldn't get enough food and the jailer gave us a lot of work. I fainted a couple of times due to the lack of food."
Pastor Benjamin and the other bailed Christians must attend court hearings regularly and check in with local police.
"They said I don't belong here"
Sanju Devi and the congregation she leads in Kushurupur, Raibarely district, have been constantly harassed by local Bajrang Dal activists since late June. "There is a sense in our neighbourhood that we Christians do not belong here," Sanju told International Christian Concern.
On 8 September, Bajrang Dal activists surrounded the members of Sanju's congregation as they gathered for a prayer meeting at her house, and members of the local media and police soon arrived.
"Media people accused me of doing the conversions," she said. "They also said that I don't belong here because I propagate a foreign religion. This happened as the Bajrang Dal activists hurled abuses to intimidate me and my congregation."  
Congregation beaten, two pastors arrested
On 7 September, a mob of radical Hindu nationalists attacked a prayer meeting in the Azamgarh district of Uttar Pradesh state and brutally beat Pastor Raju Manji, who is head of the local Evangelical church, and the other 25 Christians present. The mob dragged Pastor Manji to the police station in Jiyanpur, where police accused him of violating Uttar Pradesh's anti-conversion law and arrested him.
The next day another pastor who had been at the prayer gathering, Rajesh Kumar, went to see Pastor Majhi and bring him food but he was also arrested and the two pastors were imprisoned in Azamgarh district jail.
"I was broken when I received the phone call that let me know my husband was in jail," the pastor's wife Nuri Manji told International Christian Concern. "I was hundreds of miles away in my hometown in West Bengal when I received the news that my husband was arrested. Being physically far away, so much went through my mind, including whether I would ever see my husband again.
"For the last 13 years, the Azamgarh district was very fruitful for our ministry. We lead eight to ten congregations in different villages and regular worship takes place in all of these villages. I have seen God working in the lives of people and people testify they have been healed through prayers."
Nuri described what happened after the attack. "I immediately rushed to Uttar Pradesh as soon as I heard about the incident," she said. "The first thing I wanted to do was to meet my husband and talk to him. Unfortunately, I was not allowed to do that due to the COVID restrictions in place. It is a very difficult situation. The congregation and I are in tears praying for my husband and Pradeep Kumar to come out of the jail. We are anxiously waiting for God to do a miracle."
Nuri and Raju moved to Uttar Pradesh from West Bengal as church planters with a ministry focused on disadvantaged communities. Their ministry has flourished, but growth has been accompanied by opposition and persecution.
Nuri explained, "In Uttar Pradesh, people in large numbers are embracing Jesus as they experience healings and deliverance. Anti-Christian elements are not able to digest this fact, so they attack. They say, 'This is a Hindu nation' and do not allow anyone to convert from Hinduism to what they call a foreign religion."
Commenting on the rise of attacks and false accusations, Sajan K. George, president of the Global Council of Indian Christians, told Asia News: "Christian worship is disrupted, innocent pastors are beaten by right-wing goons, and then arrested. Regrettably, this is becoming the norm in Indian states governed by the Hindu nationalist party, the BJP."
(Asia News, Church in Chains Topics, International Christian Concern)
Share this