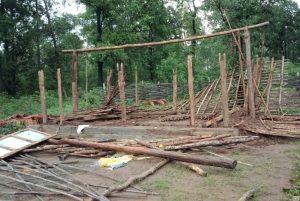 Hindu extremists have told Christian villagers in the rural Gadchiroli district of Maharashtra state that they will close down one church every week because Christians are "destroying" local tradition and culture by "luring" Hindus to convert to Christianity.
The latest incident took place in Kospundi village, where the church building (pictured) was demolished on 7 August. Two days previously, local Christian Gallu Kowasi had been badly beaten by Hindus who demanded that he renounce his faith.
Since late June, local extremist groups have attacked 15 Christian homes in five Gadchiroli villages (Halwar, Tekla, Bharagad, Kospundi and Alenga) in protest at the construction of a new church building in Halwar village. On 27 June, a mob forced construction to halt and a public meeting was called, during which the Christians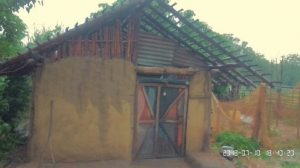 were told to renounce their faith or leave the village. Following the meeting, extremists attacked and vandalised the homes, one of which is pictured.
Local Christians have been told that if they persist with Christianity their water supplies will be cut off and they will no longer have access to government-subsidised groceries. Several have been threatened with death or expulsion from their village.
A local source told World Watch Monitor that the extremists are being "propelled" by the government in the name of a law on self-governing in tribal areas, the Provisions of the Panchayats (Extension to Scheduled Areas) Act of 1998.
The source described the ostracism facing new converts to Christianity in the district: "If one person in the family is converted to Christianity, the rest of the family unites with the village and all of them immediately socially boycott that person. The new Christian convert will be given no job in the village and no one will come to help him with his work. The social boycott is just the start. Thereafter the new convert is threatened constantly to leave his faith; he can be easily attacked and his house attacked."
Three Christian families in Kospundi village went to the police to complain about the attacks, but a mob of about one hundred people gathered round the police station, demanding that the Christians be thrown out of the village. Christians in Bharagad village also filed a complaint with the police, but no action was taken and the Christians later received letters warning them against making further complaints.
(World Watch Monitor)
Share this