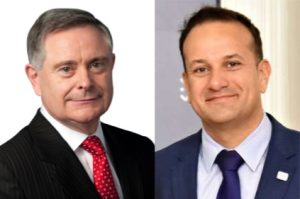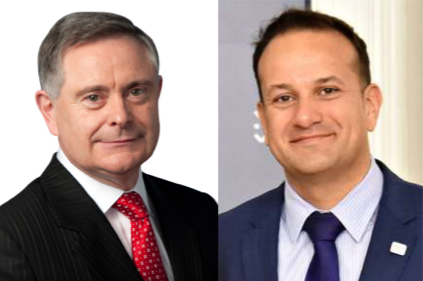 On 24 October, the case of Asia Bibi (the Pakistani Christian woman awaiting a ruling on her appeal against the death sentence for blasphemy) was raised by Labour Party leader Brendan Howlin during Leader's Questions.
Deputy Howlin asked Taoiseach Leo Varadkar, "Has the Government had any recent contacts on her behalf with the authorities in Pakistan? Can the Government put pressure on the new Pakistani Prime Minister, Imran Khan, including at EU level, to secure her release? Will Ireland offer Asia Bibi asylum?"
Deputy Howlin raised Asia's case in the context of the current debate and imminent referendum on whether to remove blasphemy from the Irish Constitution. He stated, "Blasphemy is not an offence against a person but an offence against a set of ideas. If Ireland wants to be taken seriously in the United Nations, it is timely to remove this anachronism. We should send a clear signal of personal freedom to those countries where blasphemy is still a very serious matter, in some cases a capital offence. All too often the offence of blasphemy is used as cover for persecution of religious minorities or non-believers."
Asia Bibi's case has been raised in the Dáil on previous occasions and former Labour Party TD Joanna Tuffy presented a petition (signed by 26 TDs and Senators) to the Pakistani Embassy in Dublin in 2011 calling for her release.
Replying to Deputy Howlin in the Dáil yesterday, Taoiseach Leo Varadkar said, "I also want to recognise the Deputy for raising the issue of the persecution of Christians which is a serious problem across the Arab and Muslim world and in some countries in Africa and Asia. It is important that we stand in solidarity with Christians who are being persecuted around the world."
In relation to the Asia Bibi case, he said, "I am not aware of any contacts with the Pakistani authorities on that particular case. I have written to Prime Minister Imran Khan to congratulate him on his recent election but I am not aware of any particular contacts on that particular case. I will have to raise it with the Tánaiste and Minister for Foreign Affairs and Trade and see if we can let our views be known on it."
Read Asia Bibi's Prisoner Profile
Share this