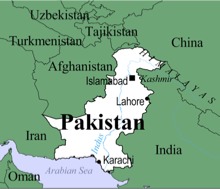 Rimsha Masih, an 11-year-old Christian girl with Down's Syndrome, has been arrested on blasphemy charges in Pakistan. According to police, she is accused of burning pages inscribed with verses from the Quran.
Rimsha was arrested on Friday 17 August after angry crowds threatened to burn Christian homes in the area of Mehrabadi, a crowded suburb on the outskirts of Islamabad. Officers from a women's police station made the arrest after a man named Syed Muhammad Ummad filed a complaint against her.'Ä® Officials said the girl could not properly answer police questions. After an initial court appearance, Rimsha was remanded in custody for 14 days and her parents are reported to have been placed in protective custody.
Mehrabadi is an overcrowded slum district in which Christians make up about 10% of the population. Relations between the Muslim majority and the Christian minority in Mehrabadi had been simmering for months after complaints were made about the noise coming from three churches in the area during worship services. Following the arrest of Rimsha, hundreds of Christians fled their homes.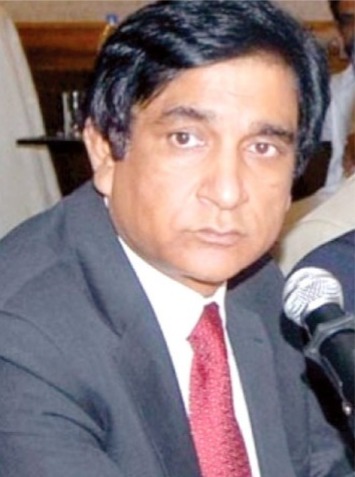 Paul Bhatti (pictured), Pakistan's minister for National Harmony and brother of assassinated government minister Shabhaz Bhatti, told the BBC that the girl was known to have a mental disorder and that it seemed "unlikely she purposefully desecrated the Quran".
"From the reports I have seen, she was found carrying a waste bag which also had pages of the Quran," he said. "This infuriated some local people and a large crowd gathered to demand action against her. The police were initially reluctant to arrest her, but they came under a lot of pressure from a very large crowd, who were threatening to burn down Christian homes."
PRESIDENT ORDERS REPORT

On Sunday 19 August Pakistan President Asif Ali Zadari, ordered a full report on the case to be delivered to him within 24 hours. He directed the authorities to protect the life and property of everyone and said no one should be allowed to take the law into his hands.
The President said blasphemy by anyone cannot be condoned but no one will be allowed to misuse the blasphemy law for settling personal scores. (AFP/BBC/Guardian/Press Trust of India)
Church in Chains has written to the Pakistani Embassy in Dublin – expressing shock at the arrest of a child suffering from a mental disability and appealing for her release and protection for her family.

Earlier this year, TDs called for reform of the blasphemy law in Pakistan during a debate in Dáil √âireann.
More details about Pakistan may be found in our Country Profile.
Share this