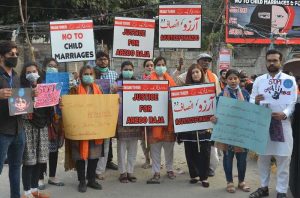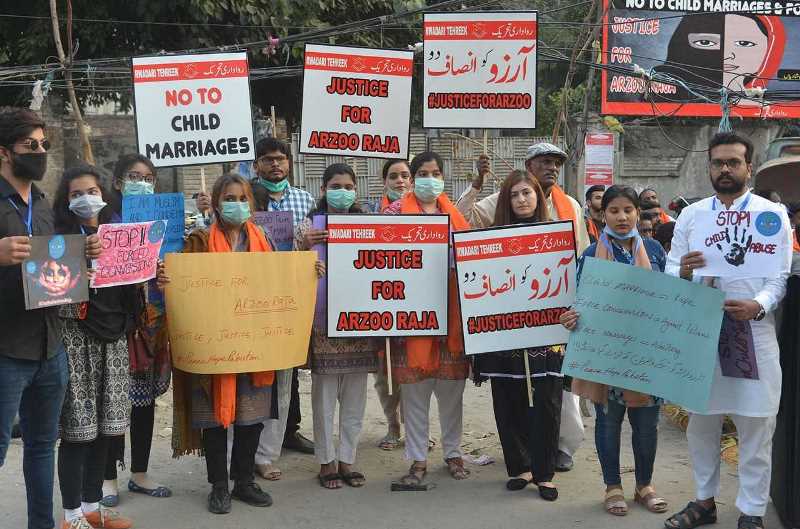 On 23 November, the Sindh High Court ordered that 13-year-old Christian Arzoo Raja remain in a state-run women's refuge until she reaches the age of 18. She has been staying in the refuge since she was rescued from her abductor Ali Azhar (44), who took her from her home in Karachi last month, converted her to Islam and married her. The court also ordered that Azhar be charged with statutory rape.
The court ruled that Arzoo cannot enter into a valid marriage under the law, given her age, and sent her back to the refuge because she refused to go home with her parents, insisting that she had married Ali Azhar of her own free will. The court directed the provincial home secretary to assign an officer from the Social Welfare Department to ensure Arzoo's well-being and spend at least an hour with her every week. Sindh province will pay for Arzoo's daily expenses.
At the hearing, police presented an official case document in which they had removed a charge of kidnapping from the First Incident Report (FIR) lodged by Arzoo's father against Azhar, and added a charge of statutory rape.
According to the document, Arzoo said she had been friends with Azhar and that he took her on a motorbike to the office of a nikkahkhwan (an official who signs Islamic marriage contracts), who said they presented documents stating that Arzoo was aged 18.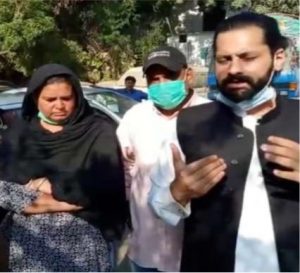 Jibran Nasir, the lawyer for Arzoo's parents Raja Lal Masih and Rita Masih, said on social media that they will now file custody proceedings. He is pictured (with Arzoo's parents) speaking to the media after the hearing, when he stated: "Today the Sindh High Court has disposed of the case, which was primarily filed by Arzoo's abductors in her name… On the other hand, an FIR by her father has not been quashed and instead Section 375(5) for statutory rape of a minor has been added. Arzoo will remain in the shelter home and reconsider her decision to not live with her parents.
"We will now file proceedings in the relevant court for taking child custody. While considering why even after so many days Arzoo Raja still tells courts that she doesn't want to live with her parents, we must remember that not only the accused but also certain community activists have been brainwashing Arzoo for ulterior motives."
Arzoo's parents expressed satisfaction with the outcome of the hearing, telling media, "We are thankful to the judges, courts, Pastor Ghazala and Jibran for justly and swiftly deciding the case on merit. We trust our legal team and are fully confident that we will also get her custody."
Arzoo was rescued on 2 November by order of the Sindh High Court but was placed in a refuge while her case was investigated because she and her abductor both claimed she was aged 18. Arzoo insisted that she had converted and married of her own free will, and refused to go home with her parents. Azhar was arrested and remanded into police custody. At a hearing on 9 November, the court declared Arzoo to be underage (aged around 14 or 15 and therefore too young to enter into marriage).
The court has yet to make a decision on the question of Arzoo's conversion to Islam, and another hearing of her case is scheduled for Monday 30 November.
Arzoo refuses to go home
Arzoo's repeated statements that she does not want to go home with her parents and that she converted and married of her own free will have greatly complicated the case.
It is believed that she has come under pressure not only from her abductor but also from other individuals who have visited her at the refuge. Two women who visited her recently are suspected of influencing her to favour her abductor over her parents; they also put pressure on her parents to sign away custody.
Arzoo's family showed The Express Tribune a photo of her meeting the two women, one of them reportedly named Patricia, who according to Raja Lal Masih was attempting to exploit his daughter. He said Patricia had repeatedly been in contact with Arzoo and had tried to gain custody of her.
"We are denied entry to the shelter home but unknown persons are allowed to visit her regularly," he said. "I do not know Patricia. She is not our relative. How can she meet my daughter and claim her custody?"
He said the other woman in the photo, Arzoo's teacher Florence, had visited their home and tried to make them to give up custody of Arzoo by signing an affidavit they were unable to read. Lawyer Jibran Nasir said they did not sign the affidavit after Pastor Ghazala intervened to explain what it was. The affidavit would have had Raja give over custody to an unnamed woman, stating that Arzoo did not want to live with her parents.
The Express Tribune has an audio recording of a woman, allegedly Patricia, coaching Arzoo to tell the court she wants to live with Patricia rather than her parents. The woman can be heard promising to reunite Arzoo with her husband Azhar and saying he would not be arrested. She also offers to help Azhar and Arzoo to leave the country together.
When contacted, Patricia told The Express Tribune that she had met Arzoo at the refuge, saying "I counsel children" and stating that she had received permission from an unnamed minister to contact Arzoo. She also said she had the government's support, and claimed: "Arzoo wants to live with me. Her parents used to torture her so she is mentally traumatised."
Traumatised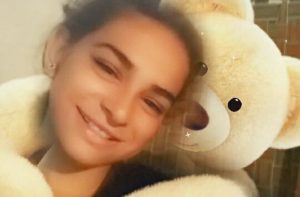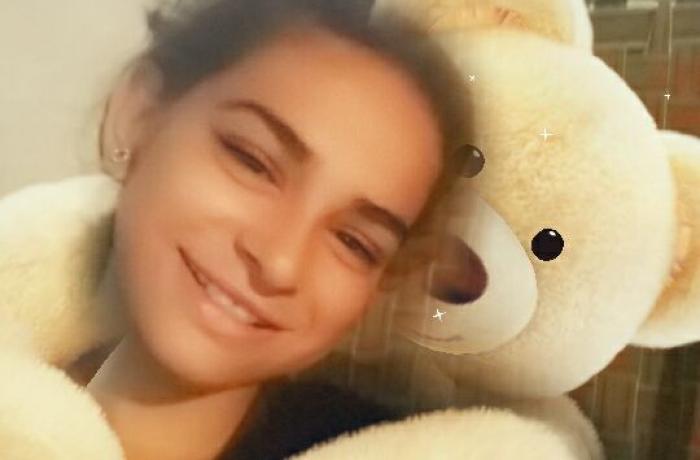 Karachi-based rights activist Qayyum Bahadur commented that the court seemed to overlook the fact that Arzoo (pictured) is a child who has been traumatised. "The court should have considered that Arzoo is a minor who has suffered a violent trauma and is under pressure after her kidnapping, forced conversion and marriage to the man who raped her," he told Morning Star News.
He said that although the refuge will take care of Arzoo's educational needs, she will still be vulnerable to her kidnapper and his associates, explaining: "She is easily accessible to Muslim family members of the accused and Islamist clerics, and they will continue to influence her, making it impossible for her to return to her family and Christian faith. The court must entrust her custody to her parents."
(Morning Star News, Samaa, The Express Tribune, UCA News)
Share this