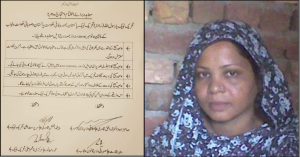 The government of Pakistan has agreed to place Asia Bibi's name on the country's Exit Control List (pictured) , meaning that she will not be allowed to leave Pakistan.
The decision by the government meets a key demand of the Islamist extremist protesters who brought Pakistan to a standstill with three days of protests following the Supreme Court's acquittal of Asia in a judgment announced on Wednesday.
The government had stated earlier in the week that it would not bar Asia from leaving the country but reversed its decision after deciding to negotiate with the protesters. One of the leaders of the Islamic extremist group Tehreek Labek Pakistan (TLP) behind the protests, Afzal Qadri,  said, "the government has almost accepted our maximum demands" and that if it backtracked "we can come [out on the streets] again". The protests have now ended and daily life in Pakistan is returning to normal.
As part of the agreement, the government also agreed that it will raise no objections over the review petition against the Supreme Court decision sought by the imam who filed the original complaint against Asia in 2009. Such review petitions are normally heard within thirty days but there is no certainty as to when this will occur.
Where is Asia Bibi?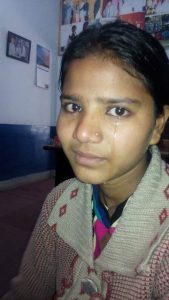 Asia's family (including her daughter Eisham, pictured on Friday) has been shocked and saddened by the government decision and the outpouring of hatred seen in the mass protests against Asia.
As far as is known, Asia Bibi is being held in an undisclosed location  somewhere in Pakistan, guarded by heavy security. It is not known if she is still being held in the same prison where she has been held for several years or another security facility. Pakistani Information Minister Fawad Chaudhry said the government would "take all steps necessary" to ensure her safety.
Following the agreement between the government and the protesters, Afzal Qadri, one of the leaders of the TLP told the media that Asia Bibi had again been put under detention and claimed that an aeroplane which had arrived from the UK to take her to some Western country had flown back without her.
It had been reported earlier that bureaucratic details were holding up the processing of the departure of Asia and her family from Pakistan to a European country that had offered her asylum.
Asia's lawyer flees Pakistan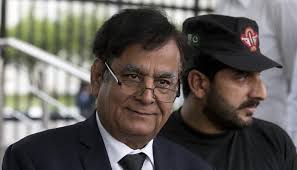 Asia's lawyer Saif-ul-Malook left Pakistan on 3 November saying that he had decided to leave as it was "not possible" to continue living in Pakistan, adding: "I need to stay alive as I still have to fight the legal battle for Asia Bibi." He told Pakistan's Express Tribune he would return to the country to defend his client  but needed the government to provide security.
Earlier in the week speaking about the threats to his life, Saif said, "I think it's better to die as a brave and strong man than to die as a mouse and fearful person" 
Reaction
"Placing Asia Bibi on the Exit Control List is like signing her death warrant," said Wilson Chowdhry of the British Pakistani Christian Association. "I am not surprised that Imran Khan's regime has caved in to extremists – this is a commonly recurring socio-political trend in Pakistan… we will continue to pray for Asia and call on people of good conscience to seek western intervention into this situation, so that Asia and millions of other Christians in Pakistan are protected." 
In its editorial, Another Surrender, Dawn newspaper declared: "Yet another government has capitulated to violent religious extremists who neither believe in democracy, nor the Constitution.
"The law had already taken its course and an innocent woman was to be set free after a hellish, near-decade-long ordeal. It is the protesters against whom the law now needed to take its course… the woman expressedly declared innocent by the highest court in the land is to be kept in legal limbo… Pakistan, it would seem, was a country with no real leadership while chaos and anarchy spread in the streets once again. The repercussions could quickly manifest themselves in the days ahead."
(BBC/British Pakistani Christian Association/Dawn/Guardian/Release International)
Share this