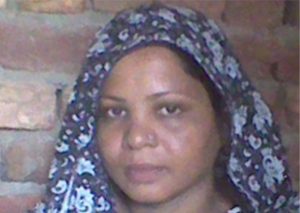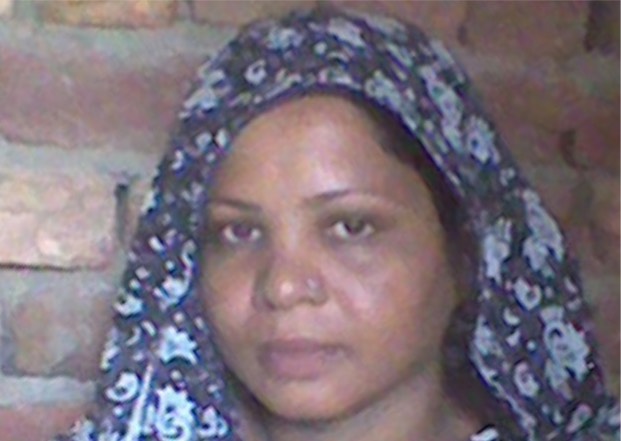 Asia Bibi, together with her husband, Ashiq Masih has finally left Pakistan – over three months after her acquittal on blasphemy charges was confirmed by Pakistan's Supreme Court.
Asia and Ashiq have arrived in Canada, according to Asia's lawyer  Saif-ul-Malook. He said, "It is a big day. Asia Bibi has left Pakistan and reached Canada. She has reunited with her family [daughters Esha (20) and Eisham (18)]. Justice has been dispensed."
Asia's departure from Pakistan was confirmed by the Pakistani government. "Asia Bibi has left the country," a Foreign Office source told Dawn News TV on Wednesday. "She is a free person and travelled on her independent will."
British Pakistani Christian Association Chairman Wilson Chowdhry has been communicating with Ashiq daily up until this week. Reacting to the news of her departure from Pakistan, Wilson said, "Ashiq has always remained hopeful of an imminent release from Pakistan and we have both been shocked at how long it has taken. Asia Bibi and Ashiq have remained resolute in their faith and have prayed daily for their release and today God has answered their prayers. 
"Having spoken to various diplomats and Government officials I have been astounded by reports that the delay was caused by the myopic approach by leaders of Pakistan's military who have prevented the exit of Asia Bibi through fear of the bad press the nation of Pakistan would receive. 
"Asia Bibi is unwell and has suffered 10 years of isolation both in and out of captivity – she must be treated with utmost care and receive appropriate medical care now she is free. "
Pakistan's Supreme Court acquitted Asia Bibi (53) of blasphemy in October 2018 after she had spent over nine years in prison, including almost five years on death row. Riots broke out following the verdict and Asia was taken into protective custody with her husband Ashiq (59). Islamists appealed Asia's acquittal, but the Supreme Court upheld its verdict on 29 January 2019.
However, while the authorities insisted that Asia was a free woman, she and her husband were not immediately allowed to leave the country but instead held in "protective custody".
(British Pakistani Christian Association, Dawn, Guardian)
David Turner (Director, Church in Chains) said: "We rejoice with Asia and her family at today's great news – that she is free at last. We praise God for answered prayer and for sustaining Asia and her family throughout the 10-year ordeal they have endured since she was arrested.
"Over the years that we have campaigned for Asia's freedom, we have been so encouraged by the support of many Irish Christians expressed in prayer and action – most recently at the vigil at the Pakistani Embassy in Dublin in November 2018. We also want to thank TDs and Senators, Irish government officials and journalists who have spoken up for Asia.
"As Asia begins a life in freedom, we will continue to pray and work on behalf of those innocent Christians who are still imprisoned under Pakistan's blasphemy laws including Zafar Bhatti, Shagufta Kausar and Shafqat Emmanuel, Imran Ghafur Masih and Sawan Masih".
Share this