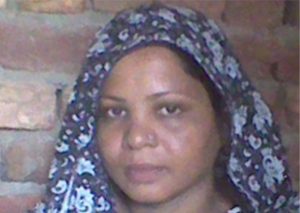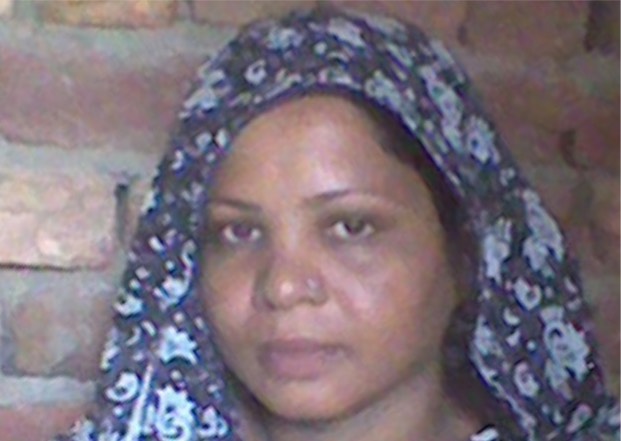 Asia Bibi has given her first newspaper interview since being released from prison and leaving Pakistan. The Christian farm labourer – who was falsely accused of blasphemy in 2009 and sentenced to death in 2010 – was acquitted in October 2018 but was kept in protective custody for seven months for fear of extremist attack.
In May, she and her husband Ashiq Masih moved to Canada, where their daughters had already been granted temporary refuge, but Asia had hoped to settle in Europe and the family is expected to move to an undisclosed European country.
Speaking to the Sunday Telegraph, Asia said at times she despaired of ever getting out of prison. "My whole life suffered, my children suffered and this had a huge impact on my life," she said in a series of voice messages sent in response to questions from the newspaper.
"Sometimes I was so disappointed and losing courage I used to wonder whether I was coming out of jail or not, what would happen next, whether I would remain here all my life. When my daughters visited me in jail, I never cried in front of them, but when they went after meeting me in jail, I used to cry alone filled with pain and grief. I used to think about them all the time, how they are living."
Held in safe houses
After Asia's acquittal and release from prison, she and Ashiq were held in government safe houses, first in the hills outside Islamabad and then in Karachi. They were provided with a television and a smartphone but were not permitted to go outside. The strain led to Asia suffering depression and needing treatment for heart problems.
Throughout this time, she was in daily contact with Muhammad Amanullah, a human rights activist who had previously helped five other people accused of blasphemy and who liaised with the EU on Asia's behalf. He has left Pakistan after being declared an apostate because of his work with those accused of blasphemy.
Commenting on the months Asia spent in safe houses, Mr Amanullah said, "[Pakistan's government] always told us it will be two weeks, or ten days, two weeks, ten days and like this we spent seven months… At one point she had lost her hope and one day she told me, 'If I am assassinated, or anything happens to me please do not forget my daughters.'"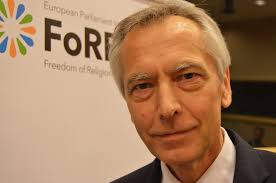 Her exit from Pakistan was negotiated by Slovak politician Jan Figel, the EU's special envoy on religious freedom, who held talks in Brussels with Pakistan's Attorney General Anwar Khan and Human Rights Minister Shireen Mazari. When Asia was eventually allowed to leave the country, she was not able to say good bye to her father or see her home town one last time.
"My heart was broken when I left that way without meeting my family," she said. "Pakistan is my country, Pakistan is my homeland, I love my country, I love my soil."
"There are many other cases"
Asia thanked the Supreme Court for acquitting her, but said others also need fair trials. "There are many other cases where the accused are lying in jail for years and their decision should also be done on merit. The world should listen to them," she said. "I request the whole world to pay attention to this issue. The way any person is alleged of blasphemy without any proper investigation, without any proper proof, that should be noticed. This blasphemy law should be reviewed and there should be proper investigation mechanisms while applying this law."
Pakistani Christians in prison for alleged blasphemy include Zafar Bhatti, whose appeal is due to be heard on 12 September, Sawan Masih, whose appeal is due to be heard on 17 September, and married couple Shagufta Kausar and Shafqat Emmanuel, whose appeal against the death sentence is now being handled by Asia Bibi's lawyer Saiful Malook.
Imran Ghafur Masih, who has been in prison for ten years, had a first appeal hearing in 2015, but the judge made no decision and subsequent hearings have been postponed or cancelled – it is thought no judge or lawyer is willing to hear his appeal for fear of extremists.
Read Asia Bibi's Prisoner Profile.
(Sunday Telegraph)
Share this