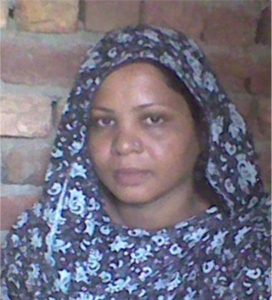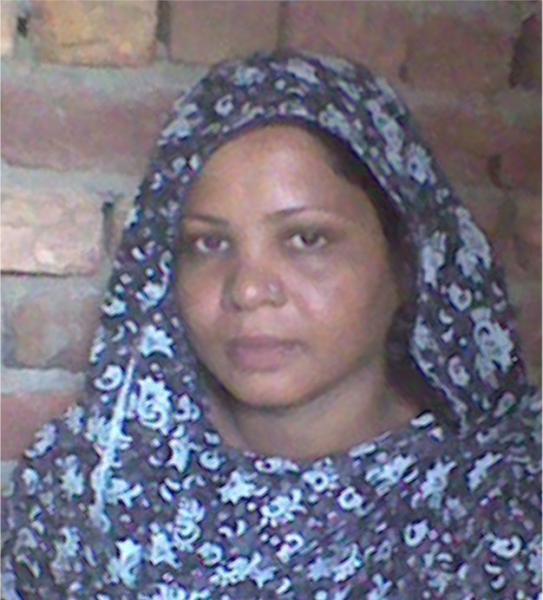 On Friday 5 October, Pakistan's Supreme Court announced that the long-awaited final appeal of Asia Bibi against her death sentence for blasphemy will  begin on Monday 8 October.
The announcement stated that a three-judge bench headed by Chief Justice Mian Saqib Nisar will hear the appeal. Justice Asif Saeed Khosa and Justice Mazhar Alam Khan Miankhel will be the other members of the bench.  Asia Bibi's lawyer Saif ul Malook said, "By the Lord's grace these are the best judges that we could possibly hope for and I am quite thankful." 
If the Supreme Court rules against Asia's appeal and upholds the execution order she would be the first person in Pakistan to be executed by the state for a blasphemy conviction. The only hope in such circumstances would be for her to make a direct appeal for clemency to the President of Pakistan.
Wilson Chowdhry, chairman of the British Pakistani Christian Association, said: "These charges have been proven false time and again and it is time for her to return home to her family. Clearly she will need asylum in a western country where she can live out the remainder of her days in peace. 
"We hope this time she will be completely exonerated and this wrongful conviction will finally be overturned as this is her final opportunity to be heard at court and freed via the judicial system." 
Asia's husband and daughter visit UK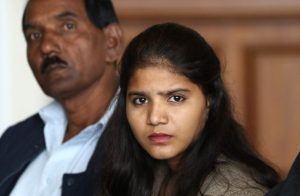 News of the appeal date came as Asia's husband Ashiq Masih and her youngest daughter Isham (pictured) began a speaking tour of the UK (organised by Aid to the Church in Need, a Catholic charity that helps persecuted Christians).
They said that when they visited Asia in Multan Prison on Monday (1 October) she was in good health, contrary to speculation that she was in poor health and developing dementia.
 "She is psychologically, physically and spiritually strong," said Ashiq. "Having a very strong faith, she is ready and willing to die for Christ. She will never convert to Islam.
She also wanted to deliver a message to the international community that they must remember her in their prayers. These prayers will open the door of the prison, and she will be released very soon."
Isham, who as a nine-year-old, saw her mother beaten by a Muslim mob, said: "I believe in God and I believe she will be released, but she can't live in Pakistan once she has been released – simple as that."
If Asia is exonerated, it is widely expected that she and her family will immediately leave Pakistan to go and live in one of the many countries which have offered them asylum.
Background
Asia Bibi (52) is a Christian farm labourer from Punjab province in northeast Pakistan. She has been in prison since 2009, the first woman to be sentenced to death under Pakistan's blasphemy laws, and is waiting for her appeal to be heard in the Supreme Court.
On 14 June 2009, when picking berries in the fields with three Muslim women, Asia went to fetch water. The women refused to drink from the bowl she brought, saying the water had been brought by an "untouchable" and was "unclean". After an argument, one of the women told the local imam that Asia had said: "Jesus Christ died on the cross for me – what did Mohammed ever do for you?" The imam filed a blasphemy case, local men beat Asia and the police took her into custody for protection.
(Aid to the Church in Need/British Pakistani Christian Association/Crux/Dawn)
Share this