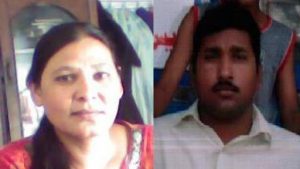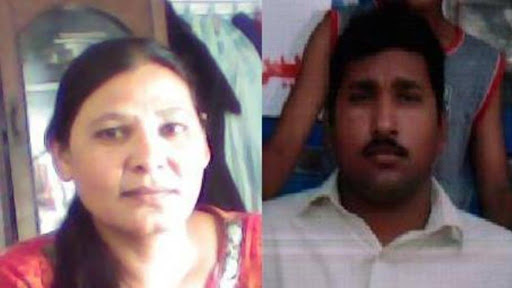 Asia Bibi's lawyer Saiful Malook has taken up the case of Pakistani Christian couple Shagufta Kausar and Shafqat Emmanuel, sentenced to death for blasphemy in April 2014. They had been accused of sending blasphemous text messages to a Muslim cleric, despite the fact that the messages were in English and they are illiterate. Saiful Malook has stated, "They did not get a fair trial. They are innocent."
The courageous Lahore-based lawyer, a Muslim, had to flee Pakistan after Asia Bibi's acquittal in October 2018, when Islamist protestors launched violent protests calling for her execution and threatening Pakistan's army chief and Supreme Court justices with death if they allowed her to leave the country. Mr Malook took refuge in the Netherlands, but has since returned to Pakistan.
Shagufta Kausar is the second woman to be sentenced to death for blasphemy after Asia Bibi. A cleaner in a church school in Gojra, Punjab province, Shagufta supported the family since her husband was paralysed from the waist down in an accident in 2004. They are being held in different prisons about 250km apart and have not seen each other since 2014. Their four children, who are being cared for by their paternal aunt, are unable to visit for safety reasons.
Shagufta is in Multan Jail where, according to Saiful Malook, she is being held in the cell in which Asia Bibi was imprisoned. Shafqat is in Faisalabad District Jail. Both are reported to be suffering from depression and Shafqat is confined to bed, his back almost destroyed by bedsores. British Pakistani Christian Association representative Mehwish Bhatti has learned that that they receive few visitors, given the long distance for friends and relatives to travel.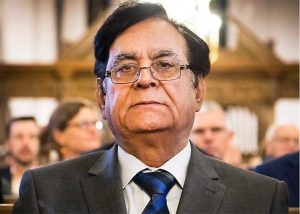 "Shagufta needs help from the world, she is constantly weeping that she cannot spend any more time there," said Saiful Malook (pictured) after visiting her last month. "And Shafqat is disabled on the bed, he can't move. The latest doctor's report indicates that his whole back is almost destroyed from the bed sores. He may die in prison."
Charged with blasphemy
The case began in June 2013, when Muslim cleric Muhammad Hussain said he was leading prayers at a Gojra mosque when he received a blasphemous text from a phone allegedly registered in Shagufta's name. He said he showed the text to other clerics and then approached his lawyer. He and the lawyer claimed they both received further inflammatory messages, written in English.
Shagufta and Shafqat were arrested and charged with "insulting the Qur'an" and "insulting the Prophet". Shafqat "confessed" that he had sent the texts, but later told lawyers that the police tortured him in front of his wife and children and threatened to torture his wife if he did not confess.
Shagufta said a friend of complainant Muhammad Hussain colluded with him to steal Shagufta's National Identity Card, used it to buy a SIM card in her name and used that to send the texts that would implicate the couple. Shagufta and Shafqat stated that Muhammad Hussain's motive was revenge after a minor quarrel between their children and their neighbours six months previously.
The BPCA says there is evidence that hardline lawyers and religious leaders intimidated Judge Mian Amir Habib, who sentenced the couple to capital punishment.
Pakistan's blasphemy laws are a source of great fear to Christians as they are often misused to settle personal scores and can result in long imprisonment or lynching by extremists.
Appeal
Shagufta and Shafqat appealed to the High Court in Lahore on the grounds that the witnesses produced by the prosecution during the trial were related to the complainant and were therefore inimical towards the couple. The appeal stated: "Their statements require independent corroboration, which is lacking in this case."
They also appealed on the basis that there is no evidence that they purchased the SIM and that as they are both illiterate they could not have sent the messages, which were written in English.
The appeal hearing has been delayed by an administration error and Shagufta and Shafqat are waiting for a new date to be listed.
BPCA chairman Wilson Chowdhry commented, "The simple fact that the couple could not possibly have written the blasphemous text messages due to being hyper-illiterate should result in their immediate release, however in Pakistan primary evidence can often be ignored and worse still manipulated by powerful and wealthy people intent on doing malice… Moreover, the impunity which exists for those who commit perjury to convict innocent victims under false blasphemy charges, only serves to increase the application of such laws to persecute minorities and to settle personal vendettas.
"Laws exist which could easily penalise the perjurers and mobs which attack those accused of blasphemy but are rarely used, court procedures exist that could protect victims from the absurd charges but are ignored."
(British Pakistani Christian Association/Fox news/Guardian/Morning Star News)
Share this