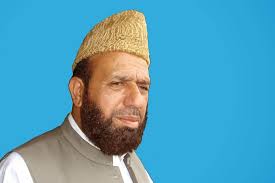 Sardar Muhammad Yusuf (pictured), Federal Minister of Religious Affairs and Interfaith Harmony, says Pakistan is under "no pressure" to scrap its controversial blasphemy laws.
"The law cannot be revoked," he told a Pakistan-American Press Association dinner in Washington on 29 October. "It's there to stay, as it has a noble aim, to protect beliefs and religious personalities of all faiths, not just Islam."
He said the blasphemy laws were misunderstood, and acknowledged they had been misused and that loopholes had led to the filing of false charges. "Those loopholes are being plugged," he said. "Now a SP-level [superintendent of police] officer must probe a complaint before a case is registered. Those who misuse these blasphemy laws are proceeded against."
The Minister, who chairs the Minority Rights Commission of Pakistan, said the constitution ensures that no law can be made against the Quran and Sunnah (teachings based on the words and actions of the prophet Mohammed), and that "Pakistan can never be a secular state." He claimed that religious minorities enjoy equal rights.
Pakistan's blasphemy laws
Pakistan's notorious blasphemy laws deal with issues including defiling the Quran (punishable by life imprisonment) and defamation of the prophet Mohammed (mandatory death penalty). It is easy to break the laws accidentally, and they have been used disproportionately against religious minorities.
The laws are often misused to make false allegations in domestic and business disputes, resulting in many innocent people spending years enduring appalling conditions in prison awaiting trial, their families forced into hiding, and some have to emigrate for safety once acquitted. The government has never executed anyone for blasphemy, but since 1990 extremists have murdered at least 65 people over blasphemy allegations, including lawyers, two judges and over fifty defendants on release (at least 15 of whom were Christians).
Seventh anniversary of Asia Bibi's death sentence
Wednesday 8 November was the seventh anniversary of the passing of the death sentence on Christian farm labourer Asia Bibi, the first woman sentenced to death under Pakistan's blasphemy laws.
The blasphemy charge arose in 2009 after a dispute with Muslim co-workers who refused to drink from the same water bowl as Asia and accused her of "defiling the name of Mohammed". She was arrested, tried and found guilty, and was sentenced to death in November 2010. In July 2015, the death sentence was suspended pending a full appeal hearing at the Supreme Court in Islamabad. If the death sentence is upheld, her only hope will be a presidential pardon.
This year, Asia was nominated for the European Parliament's Sakharov Prize for Freedom of Thought 2017. (It was won by Venezuela's Democratic Opposition.) The €50,000 prize, named after Russian scientist and dissident Andrei Sakharov, is awarded to individuals or groups defending human rights and freedom of thought.
Blasphemy victim dies before name cleared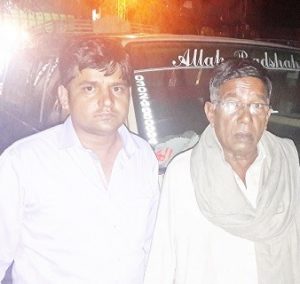 A Pakistani Christian who was arrested for alleged blasphemy on 28 January 2017 died on 2 November, while awaiting trial. Mukhtar Masih (70) lived with three generations of family in the village of Lambanwali, near Gujranwala – he is pictured after he was released on bail in May, with his son Anjum Masih.
Mukhtar was taken to Bagh Christian Hospital in Mansehra on 2 November after complaining of abdominal pain and died suddenly the same day. An autopsy revealed gastrointestinal bleeding due to a ruptured stomach ulcer.
Family members believe he was falsely accused and are calling for his name to be cleared. Mehwish Bhatti of the British Pakistani Christian Association said, "It is with great regret that I share this news as we were extremely confident that Mukhtar would be exonerated."
Mukhtar was arrested after a letter containing blasphemous messages was pinned to the door of a local mosque. Ten police officers came to his home at night and arrested the whole family, including his wife, son, daughter and three grandchildren aged 14, 10 and 8. All but Mukhtar were later released and went into hiding in Mansehra, where Mukhtar joined them after he was bailed.
Mukhtar insisted that he was innocent and said any language expert could see the writing on the letter was not his. He also pointed out that no Christian in Pakistan would be foolish enough to take such a risk with his life. However, police ignored his claims (and mitigating evidence) in favour of Muslim witnesses. Under Sharia law a Christian cannot testify against a Muslim, so Mukhtar's testimony had no value.
Death threats for teenager accused of blasphemy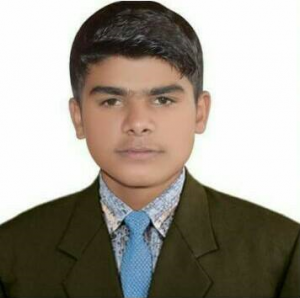 On 3 November, all five Christian families in village of Sukheki, 200 km north of Lahore, fled their homes and went into hiding after death threats were made against 18-year-old Sonu Arshad (pictured), who had been accused of blasphemy. A Facebook page purporting to be that of a local TV channel posted a photograph of him and asked locals to "burn his church and give him the death penalty".
The police chief in the nearby city of Daska told World Watch Monitor the situation was "under control" and that a police case had been filed against the unidentified creators of the fake Facebook page. Tahir Hussain said, "There is no evidence that Arshad committed any crime. This is a fake campaign and the case has been forwarded to the Federal Investigation Agency to identify those who made this fake Facebook page."
Local Christian councillor Naseer Ghulam said he had "no knowledge where the family has gone". He added, "No-one knows the reason for accusing [Arshad] through this smear campaign."
(British Pakistani Christian Association/Daily Times/World Watch Monitor)
Share this