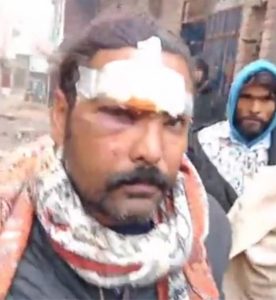 On 25 December, Christians from Khadim colony in Lahore gathered to celebrate Christmas at a local evangelical church. As they left following the service, around 15 young Muslim men began to harass the Christian girls, shouting insults, taking photos and asking for their phone numbers. The church security guard, Rasheed Masih, told Asia News that some of the Muslims tried to enter the church compound to cause damage, but he managed to stop them.
Local Christian Faisal Masih told International Christian Concern (ICC) that he asked the men not to harass the Christian girls but that they laughed and said, "Chooris are looking dashing today. Let us have all of them in our beds." ("Choori" is an offensive Urdu term for "untouchables", often used by Muslims to refer to Christians.)
The men became angry with Faisal Masih and attacked him, fracturing his hand and causing several other minor injuries. "The Muslims warned me never to stop them from doing whatever they wanted to do with Christian girls," he said.
When other Christians protested and tried to stop the mob, between thirty and 35 Muslim men armed with sticks and stones joined in and attacked the Christians, beating men, women and children, throwing stones and entering their homes to cause damage. Seven Christians were wounded with stones and one received a knife injury.
"Seven men got serious injuries," Faisal Masih told ICC. "One of the attackers was handed over to the police, but they did not take any action. Instead they immediately released him."
The Christians registered a First Information Report against the attackers, but police made no arrests. Many local Christians feel very insecure and are afraid they will be attacked again – one of them told ICC, "We are afraid of sending our children to the nearest markets to purchase daily kitchen stuff. We are under threat and urge the authorities to take serious action and protect us."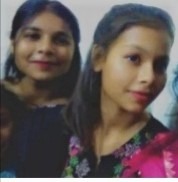 Muslim men in Pakistan often harass and persecute Christian and Hindu girls and young women, sometimes abducting them, forcing them to convert to Islam and marrying them against their will. Christian maids suffer ill-treatment too, highlighted in a recent report from Morning Star News about sisters Anum Manzoor (20, on left of photo) and Maham Manzoor (18) who are employed as live-in cleaners in two households in Lahore. Their employers forcibly converted them to Islam and are refusing to allow relatives to see them.
Arzoo Raja's abductor released on bail
On 17 December, a trial court ordered the release on bail of 44-year-old Ali Azhar, the Muslim man who abducted 13–year-old Christian Arzoo Raja from her home in Karachi on 13 October 2020.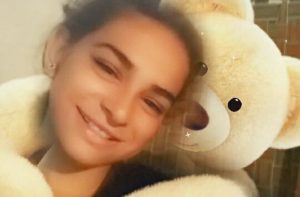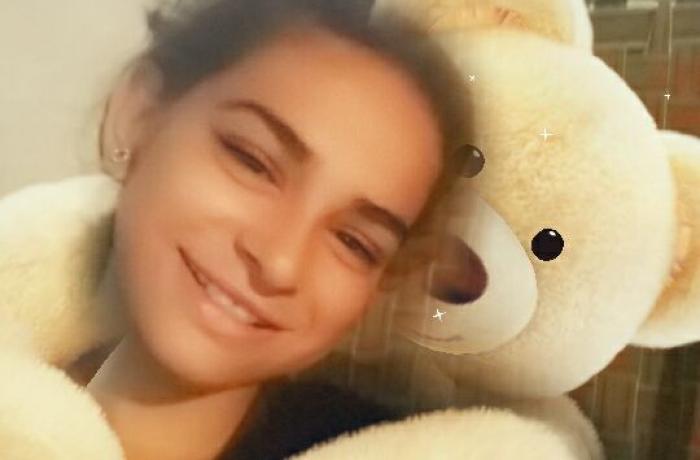 Azhar forcibly converted and married Arzoo (pictured) but she was rescued on 2 November by order of the Sindh High Court, which ruled on 23 November that she was too young to enter into a legally valid marriage and ordered that Azhar be charged with statutory rape. The court also ordered that Arzoo remain in a women's refuge until she reaches the age of 18.
At the December hearing, Azhar's lawyer argued that he could not be charged with rape of a minor since the girl had attained puberty, which allowed her to marry under Islamic law.
After the ruling, lawyer Jibran Nasir, who is representing Arzoo's parents, tweeted: "There are good, bad and at times even dark days for justice." He said in another tweet that the judge relied on a 1990s Supreme Court ruling that held that "Islamic injunctions" apply to marriage, "hence though a child marriage, Arzoo's marriage is still valid and so offence of rape isn't made out prima facie."
He said the government needs to address the residual effect of repealed laws in which "child marriages are held valid till dissolved by court, resulting in the perversion of crime of child marriage being used as defence to crime of rape."
(Asia News, International Christian Concern, Morning Star News)
Share this