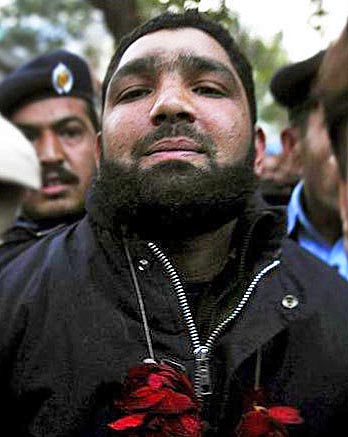 Islamic extremists have renewed their calls for Asia Bibi to be hanged after the execution of Mumtaz Qadri on 29 February.
Asia Bibi's lawyer Saif ul Mulook said on 3 March that religious groups have launched a "fresh offensive" against his client following the hanging of Mumtaz Qadri. He was bodyguard to Punjab governor Salmaan Taseer and murdered him in January 2011 because of the governor's support for Asia Bibi, a Christian who had been sentenced to death for blasphemy, and his call to reform Pakistan's blasphemy laws. Islamists feted Qadri as a hero after he killed Salman Taseer, and now him consider a martyr.
In October 2015, after the Supreme Court upheld the death sentence against Qadri, prison officials put Asia Bibi into isolation over fears of attacks by vigilantes.
On 1 March, Qadri's funeral brought 150,000 people into the streets of Rawalpindi, many chanting for Asia Bibi to be hanged. On 3 March, a statement issued by Maulana Abdul Aziz, chief cleric of Islamabad's ultra-extremist Lal Masjid (Red Mosque), called on the government to execute "the blasphemer Asia Bibi as soon as possible and not bow to international pressure". On 4 March, protests after Friday prayers in Islamabad and other cities also saw Qadri supporters calling for her to be hanged.
Increased security
Asia Bibi's lawyer Saif ul Mulook said she is being held in isolation and under strict security. "But calls for her speedy execution have increased the risk to her life manifold," he said.
A senior Punjab government official, speaking on condition of anonymity, told Morning Star News that Asia's security had been increased following intelligence reports that Islamist groups are conspiring to get her killed inside prison to avenge Qadri's execution. He said there is already a bounty on her head of approximately 50 million rupees (€678,000) and that, as Islamist groups are now calling for her swift execution, "the government is doing its best to keep [Asia Bibi] safe."
The government source said, "Only her husband is allowed to meet her in jail, and she has been told to cook her own food to prevent any attempt at poisoning her meals. All guards deployed for her security have been carefully vetted by intelligence agencies and other security outfits to ensure that they are not extremists in their belief."
Revenge attack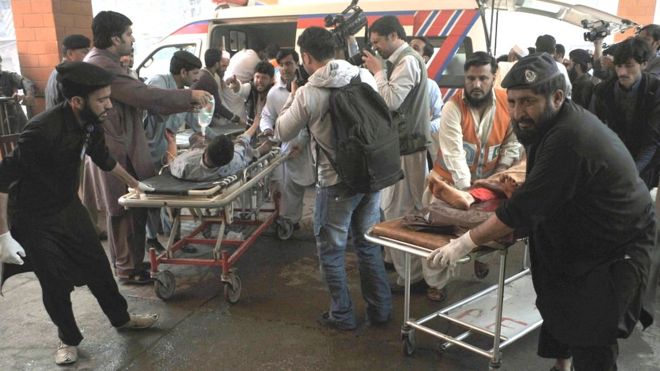 On 7 March at least 16 people, including three police officers, were killed and about thirty others injured in a suicide bombing that militants say was to avenge Qadri's execution.
The attack took place at the entrance to a court in the northwestern town of Shabqadar, Khyber Pakhtunkhwa Province, about 150km northwest of Islamabad. Police official Saeed Wazir said, "The suicide bomber was trying to enter the judicial complex and he blew himself up when the police stopped him."
A spokesperson for Jamaat-ul-Ahrar, a splinter group of Tehrik-e Taliban Pakistan, said: "We are responsible for the attack on the district court in Shabqadar. The court and judges were our target as their practices are un-Islamic."
Shabqadar is on the border of the volatile semi-autonomous tribal district of Mohmand, which the military cleared of militants during 2011-12. However, the Mohmand Taliban slipped into the neighbouring Afghan province of Kunar and continue to launch attacks in Pakistan.
APPG for International Freedom of Religion or Belief Report on Pakistan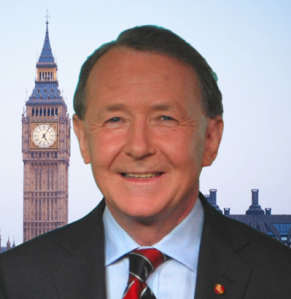 On 24 February the UK's All Party Parliamentary Group for International Freedom of Religion or Belief launched its report, Freedom of Religion or Belief in Pakistan & UK Government Policy. The report challenges the Home Office's Country Information and Guidance (CIG) on Pakistani Christians and asks Parliament to instruct the Home Office (which is responsible for Britain's immigration system) to update its assessment of Pakistan to provide better guidance for asylum cases.
According to the Home Office, "Christians in Pakistan… in general suffer discrimination but this is not sufficient to amount to a real risk of persecution." The APPG report, however, documents evidence that Pakistan is a dangerous place for religious minorities, including Christians, Ahmadis, Sikhs, Jews and others, and states: "Christians in Pakistan face real threats of persecution in the form of physical violence and psychological torture at the hands of State- and non-State actors."
The report was prompted by a visit to Thailand in September 2015 by Lord David Alton (pictured), human-rights campaigner and member of the upper house. In recent years thousands of Pakistani Christians have sought asylum in Thailand, and Lord Alton says that the UN High Commission for Refugees in Thailand uses the Home Office CIG to justify unduly prolonging the asylum process. The UK immigration office also uses it to help determine asylum applications in the UK.
The UNHCR states that in December 2015, there were 11,500 Pakistanis seeking asylum in Thailand, a 51 percent increase from the previous year. The All Party Parliamentary Group report classifies them all as Christian.
Note: All Party Parliamentary Groups are unofficial advisory bodies to Parliament on various topics, open to all parties and both houses.
(All Party Parliamentary Group for International Freedom of Religion or Belief, BBC, Express Tribune, Irish Times, Morning Star News, World Watch Monitor)
Share this