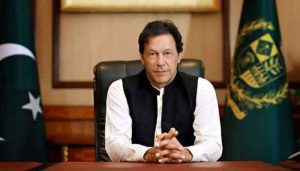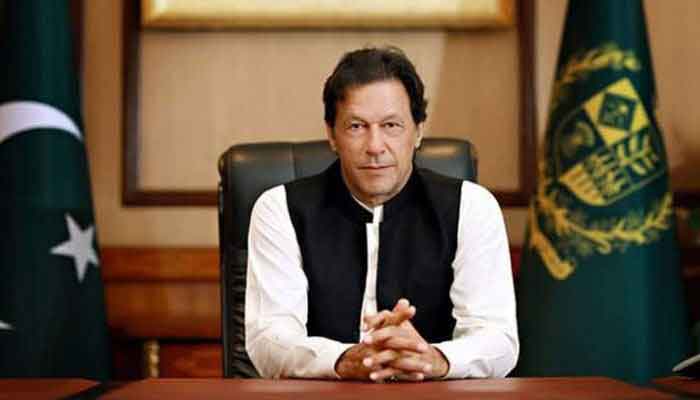 Prime Minister of Pakistan Imran Khan has pledged to lead a campaign of Muslim-majority countries to "convince" Western countries to introduce laws to outlaw blasphemy against the prophet Mohammed.
He made the call in a televised address to the nation from the capital, Islamabad, on 19 April as his government continued to negotiate with the Islamist Tehreek-e-Labbaik Pakistan (TLP) political party, following days of violent protests. The TLP protests called for the French ambassador to be expelled for the perceived "blasphemy" by French President Emmanuel Macron in defending, on grounds of free speech, the re-publication in 2020 of the Charlie Hebdo cartoons controversially depicting the prophet Mohammed.
According to official statistics, four policemen were killed and over eight hundred people were injured in the violence between 12 April and 19 April. Property worth tens of millions of Pakistan Rupees (€100,000+) was damaged. Several police officers were kidnapped, while TLP leader Saad Hussain Rizvi was arrested.
During his speech, Prime Minister Khan said, "We need to explain why this hurts us, when in the name of freedom of speech they insult the honour of the Prophet… when fifty Muslim countries will unite and say this, and say that if something like this happens in any country, then we will launch a trade boycott on them and not buy their goods, that will have an effect. I assure you that the purpose of the TLP for which they're bringing people out [to protest on the streets], that is my purpose as well and that of my government. Only our methods are different."
Comparison with Holocaust
He likened the issue to that of the Holocaust, saying Western nations had understood that questioning the Holocaust hurt the sentiments of the Jewish community, and that it needed to treat the issue of insulting Islam's Prophet Muhammad in a similar manner.
Prime Minister Khan promised to introduce global joint efforts by Muslim countries against Islamophobia to address the issue at international forums, such as the European Union and United Nations, and said that Pakistan's Foreign Minister Shah Mahmood Qureshi had already discussed the plan with four foreign ministers from Muslim-majority countries. He later said that there will come a time when people in Western countries "will think twice about disrespecting the Holy Prophet (PBUH)".
David Turner, Director of Church in Chains, commented: "The call of Prime Minister Khan to export Pakistan's blasphemy laws (under which many innocent Christians, Hindus and Muslims have suffered greatly for many years) is deeply disappointing, as is the capitulation of his government to the demands of violent extremists. It is a big setback to the cause of religious freedom in Pakistan. Unfortunately, it is not especially surprising as the government also capitulated to the demands of the TLP in 2018 when it brought Pakistan to a standstill with three days of protests following the Supreme Court's acquittal of Asia Bibi.
"Successive Pakistani governments have refused to discuss repeal or even reform of the notorious blasphemy laws for fear of offending Islamist fundamentalists. In 2019, the Pakistani ambassador to Ireland said, in a meeting with Church in Chains, that he thought it would take time to change attitudes in Pakistan on the issue. That time seems much further away now."
(Al-Jazeera, Dawn, Independent, South Asia Terrorism Portal, UCAN)
Share this