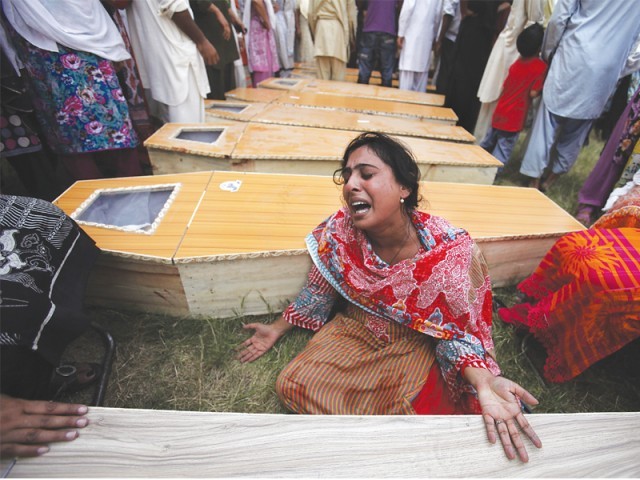 In the deadliest attack ever on Pakistan's Christians, at least 81 people were killed when a Peshawar church was bombed. The Pakistani Taliban claimed to have carried out the attack.
Two suicide bombers wearing police uniforms struck All Saints Church after Sunday worship on 22 September. They killed 81 people, including two Muslim police officers who had been posted outside the church, and injured 145. Interior Minister Chaudhry Nisar Ali Khan said 34 of the injured were children; seven children were killed. The suicide bombers, reportedly aged in their early twenties, carried hand-grenades and pistols, and witnesses described them firing gunshots and lobbing a hand grenade to engage the police guards at the church. Police found a 9mm pistol at the site.
All Saints Church, an Anglican church, was built 129 years ago during the British colonial era, and is one of Peshawar's oldest churches. Peshawar is the capital of Khyber Pakhtunkhwa Province, which borders the tribal districts along the Afghan border, home to Taliban and Al-Qaeda militants. About 200,000 Christians live in the province, 70,000 of them in Peshawar.
It was reported that at least 600 people had attended the service, and that between 300 and 400 stayed on after worship ended at 11 am to have lunch in the grounds of the church compound. S.P. Asghar, archdeacon at All Saints Church, described how two suicide bombers struck: "Around 11.15 am, the two bombers sneaked into the compound and blew themselves up. I cannot explain the situation here in words… Our compound is full of bodies and injured people, and ambulances are making rounds to take them to the hospital."
Witnesses reported scenes of mayhem as rescue workers carried victims from the church, which was scattered with body parts, shrapnel and bloodied clothing. The walls were pockmarked with ball bearings that had been packed into the bombs to cause maximum carnage. Shafqat Malik, a senior official of the bomb disposal squad, said that each bomber carried six kilograms of explosives.
The blasts shook the neighbourhood, shattering glass in nearby buildings. Archdeacon Asghar said the church administration had not received any specific terror threat by the security agencies. "Security in churches is always tight," he said. "There were about 14 to 15 police guards headed by an assistant sub-inspector of Peshawar Police assigned for our security, but still the suicide attackers managed their way in disguised as policemen."
Senior Peshawar Police official Mohammad Ali Babakhel said the authorities had deployed special security for the church, but added, "stopping suicide bombings is almost impossible… It's very difficult to identify and then stop a suicide bomber. Thousands of innocent Pakistanis have fallen victim to suicide bombings… It's unfortunate that no matter how hard we try, terrorists somehow manage to get away with their evil plans." He said that the police would investigate how the bombers managed to breach the security cordon.
Pakistan's Taliban movement claimed responsibility, saying it had set up a new faction, Junood ul-Hifsa, to kill foreigners to avenge US drone strikes on Taliban and Al-Qaeda operatives in the tribal areas along the Afghan border. "We carried out the suicide bombings at Peshawar church and will continue to strike foreigners and non-Muslims until drone attacks stop," Ahmad Marwat, a spokesman for the group, told AFP by telephone.
Islamist militants have carried out hundreds of bombings targeting security forces and minority Muslim groups they regard as heretical, but attacks on Christians have previously been confined mostly to grenade attacks and riots.
Reaction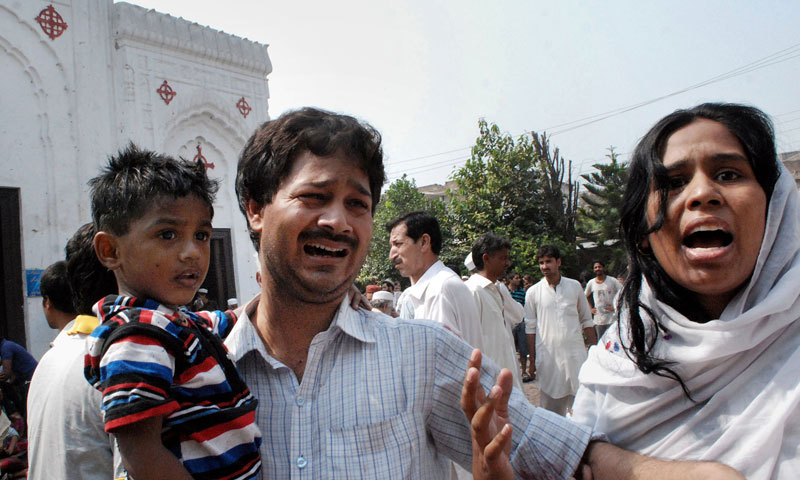 The attack on All Saints Church was condemned across Pakistan, by Muslims as well as Christians. In a statement, Prime Minister Nawaz Sharif said, "The terrorists have no religion, and targeting innocent people is against the teachings of Islam and all religions. Such cruel acts of terrorism reflect the brutality and inhumane mindset of the terrorists."
Interior Minister Chaudry Nisar Ali Khan travelled to Peshawar on the prime minister's instructions to sympathise with the community and visit injured victims in hospital. He told the media at the hospital, "No religion condones attacks against women and children and innocent civilians. The enemies of Pakistan and Islam are behind today's attack. I'm here to express solidarity with the Christian community. The government has announced three-day mourning across the country." He said that the government would do everything it could to protect the religious minorities of Pakistan, and added, "The government is ready to reconstruct the church building."
Opposition leader Imran Khan, head of the Tehreek-e-Insaf party (which leads a coalition government in Khyber Pakhtunkhwa province), expressed solidarity with the Christian community and said he believed that the bombings were an attempt to sabotage peace talks with the militants. Azeem Ghauri, a Christian from the same party, said: "Although the entire province is hit by militancy, Christians here have not been targeted like this before. I believe that the attack on Christians is an effort to sabotage the peace efforts initiated by the provincial government."
Prime Minister Sharif has been trying to initiate peace talks with the Pakistani Taliban, aimed at ending a decade of violence. An all-parties political conference held this month gave the government approval to start negotiations, but the offer was publicly rejected by the Taliban, which later claimed responsibility for the killing of a senior army general near the Afghan border last week.
Christians and moderate Muslims on social media condemned the Peshawar bombing and said that attacks on minorities and growing intolerance had brought Pakistan to the brink of collapse. Muslim journalist Shehryar Rizwan wrote on Facebook, "Highly deplorable and condemnable act of terrorism on a church in Peshawar… Heart and prayers go out to all victim families. Standing with all Christian brothers and sisters in this time of distress. Head hangs in shame. Shows how much intolerance and religious extremism prevails. Not even worship places are safe and they can't even tolerate peaceful citizens praying."
The Pakistan Ulema Council, an association of leading Muslim scholars, condemned the attack, calling it "shameful" and saying that the council was "standing with our Christian brothers in this tragedy". The All Pakistan Hindu Rights Movement also denounced the attack, calling it a "security failure".
Pakistani Christians and activists from civil society groups have held demonstrations in cities all over Pakistan, blocking roads in protest against the attack and demanding better protection from the authorities. Local television channels in Peshawar showed grieving relatives blocking the Grand Trunk Road with victims' bodies to protest the killings.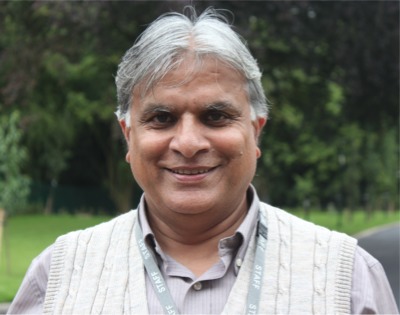 Wilson Saraj (pictured), who spoke at the Church in Chains Annual Conference in 2012, is from Pakistan and grew up in All Saints Church. He knows many of the victims and has been in contact with their families; some of his own relatives were injured.
Wilson, who is Projects Manager with Barnabas Fund, said: "They are so traumatised, they can barely speak about what happened yesterday. It is a grievous tragedy; hundreds of lives have been devastated by the loss of loved ones and they will need a great deal of support as they try to come to terms with the magnitude of this crisis.
"I have many memories from my childhood of going to Sunday school and the youth group at this church and my close relatives are still members. We are greatly distressed; the victims' families are all very much in my thoughts and prayers today."
The US Commission on International Religious Freedom has warned that the risk to Pakistan's minorities has reached crisis levels. Pakistan is approximately 96 percent Muslim and 2.45 percent Christian.
(AFP, Barnabas Fund, Dawn, Express Tribune, Morning Star News, New York Times)
Share this