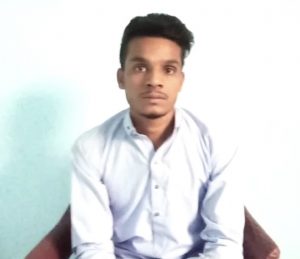 Pakistani Christian Nabeel Masih (20) has received constant death threats since he was released on bail on 18 March and his case has now been moved to a court near his former home, increasing the risk to his life from local extremists.
Nabeel was an illiterate 16-year-old when he was imprisoned in 2016, after he was accused of liking and sharing a Facebook post that allegedly "defamed and disrespected" the Kaaba in Mecca. Nabeel said Muslim friends set up the account in his name and posted the image, but in May 2018 he was sentenced to ten years in prison for blasphemy. Following his release on bail from Punjab's Kasur District Jail, he was taken to a place of safety while his lawyers work to get him acquitted.
Kasur District Court schedules three March hearings
On 22 March, lawyer Naseeb Anjum filed an appeal in the court of Judge Munaza Asim appealing for Nabeel's absence from court hearings on the basis of the case sensitivity. Attending court hearings places Nabeel at great risk from mobs of hostile extremists who gather to threaten him and his family and intimidate lawyers, and the British Pakistani Christian Association (BPCA) reports that Nabeel has often "shivered with fear" in court and when entering the grounds.
Instead of accepting the application, however, the judge ordered that the case be moved from Kasur District Court to the district court in Nabeel's home area of Pattoki (also located in Punjab's Kasur district), in a move that could increase the risk to his life. This is the area Nabeel's family had to flee after he was accused of blasphemy, when local mosques broadcast calls for him to be killed and a huge mob of Islamists threatened to lynch his family at their home in the village of Dina Nath.
After the hearing, Naseeb Anjum stated: "She has not answered my appeal and if the case is moved to Pattoki District Courts, it would pose extra danger to poor Nabeel's life."
On 25 March, the complainant's counsel appeared before the court with other lawyers in opposition to Nabeel's release. A crowd of the complainant's party was also present in the court and the judge, court officials and police did little to curb the constant harassment that Nabeel received.
On 30 March, Judge Munaza Asim confirmed that proceedings would move to Pattoki District Court, which the BPCA described as a "devastating blow" to Nabeel.
April hearing
On 10 April, Nabeel attended court again with lawyer Naseeb Anjum, who resubmitted a petition for hearings to be moved to a court further away from Pattoki and for Nabeel's permitted absence from hearings.
On the same date, an application for improved security for Nabeel and his family was submitted to the Superintendent of Police at Kasur District Police Office, calling for an immediate risk assessment of the threat to their lives and for a police protection plan to be put in place.
BPCA Trustee Juliet Chowdhry commented, "Despite clear risk to the life of Nabeel and his family, Pakistani authorities have ignored their plight. Their failure to provide any protection reeks of prejudice and religious zeal. District courts are notoriously poor at giving justice for Christian blasphemy victims and judges are prone to threats and religious bias."
The BPCA is providing legal counsel to help Nabeel attain acquittal and is supporting him by providing a safe house and paying for security costs, general living expenses and travel to court for him and his family. It is also going to buy bullet/slash-proof vests for Nabeel and for an accompanying BPCA officer. Church in Chains has committed to contributing towards these expenses to support Nabeel and his family.
Solitary confinement
Since being released and taken to a safe house, Nabeel has spoken to BPCA about the terrible conditions he experienced in solitary confinement in jail. Breaking into tears, he said: "I was kept in complete isolation – nobody was allowed to speak to me. Even prison staff who would bring me food were told not to speak to me and they did not. Food was bland and tasteless, it was almost always cold and served only twice a day.
"Friday was a special day when my family were able to visit – they never failed. They would bring homemade food in large amounts – it was the only time I ate well. I suffered verbal and physical abuse, malnourishment, poor health and complete loneliness. Without God, I would not have made it this far."
Read Nabeel's Prisoner Profile.
(British Pakistani Christian Association, Church in Chains Prisoner Profile)
Share this