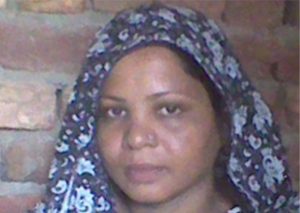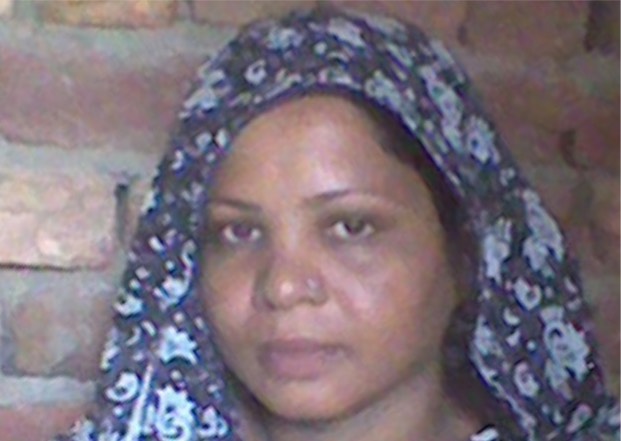 On 31 October, Pakistan's Supreme Court declared Asia Bibi innocent of blasphemy and ordered her immediate release from prison.
The Supreme Court decision was communicated to Asia in prison by telephone. She responded by saying, "I can't believe what I am hearing, will I go out now? Will they let me out, really? I just don't know what to say, I am very happy, I can't believe it." Asia has been in prison since 2009, the first woman to be sentenced to death under Pakistan's blasphemy laws.
There was no immediate confirmation that Asia had been released from prison but it is widely expected that she and her family will leave Pakistan in the coming days. Hard-line Muslim extremists have vowed to kill Asia, meaning that it would not be safe for her to stay in the country. She has been offered asylum in several European countries.
Judgment
In their judgment, the Supreme Court judges said they agreed that Asia Bibi had not been tried fairly, noting "glaring and stark" contradictions in the prosecution's evidence, and ordered her immediate release.
Justice Asif Khosa, writing in the full 56-page verdict, said the truth had not been fully revealed during the trial. "[There is] the irresistible and unfortunate impression that all those concerned in the case with providing evidence and conducting investigation had taken upon themselves not to speak the truth or at least not to divulge the whole truth. It is equally disturbing to note that the courts below had also, conveniently or otherwise, failed to advert to such contradictions and some downright falsehood…
 "It is ironical that in the Arabic language the appellant's name Asia means 'sinful' but in the circumstances of the present case she appears to be a person, in the words of Shakespeare's King Lear, 'more sinned against than sinning'."
Asia's lawyer Saif-ul-Malook responded to the verdict, saying: "It is great news for Pakistan and rest of the world. Asia Bibi has finally been served justice. Pakistan's Supreme Court must be appreciated that it upheld the law of the land and didn't succumb to any pressure."
 Family Reaction
Speaking within a few minutes of the announcement of the verdict, Asia Bibi's daughter Eisham Ashiq (18) told Catholic charity Aid to the Church in Need: "I am so happy. I want to thank God. This is the most wonderful moment. I can't wait to hug my mother and then celebrate with my family. I am grateful to God for listening to our prayers."
Asia's husband Ashiq Masih said, "We are very happy. This is wonderful news. We thank God very much that he's heard our prayers – and the prayers of so many people who have longed for Asia Bibi's release over all these years of suffering and anguish. We are grateful to the judges for giving us justice. We knew that she is innocent." Close family friend Joseph Nadeem said that on hearing the news the family immediately "danced for joy". He added: "There were many tears – tears of indescribable joy."
Lead Officer of the British Pakistani Christian Association in Pakistan, Mehwish Bhatti, said: "We are so happy and thankful to God for this big day! All glory goes to Him. The decision was tough; God has strengthened the resolve of the Justices and has made it possible. I pray for the peace of minorities, let God be their guardian." 
Opposition and Protests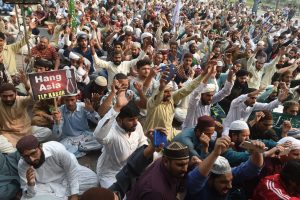 In anticipation of the verdict, Khadim Hussain Rizvi, chief cleric of the Islamic extremist group Tehreek Labek Pakistan (TLP) called upon his followers to come out on the roads if the verdict of the Supreme Court came out in favour of Asia Bibi. Widespread protests began as soon as the verdict was announced. TLP members have gathered outside the Punjab assembly in Lahore, while others have blocked roads in Karachi. More have returned to the Faizabad interchange in Islamabad, the site of a three-week long protest camp held by the party last year that crippled the capital. There were also protests in the city of Multan, where Asia has been held in prison. The TLP chief, Afzal Qadri, said that all three judges are now liable for death.
Another Islamist group, Jamiat Ulema-i-Islam-Fazl (JUI-F), has announced that it will hold countrywide protests on Friday against the Supreme Court's verdict. "Instead of court, we will approach the court of public on this verdict," said JUI-F chief Fazlur Rehman.
Christian leaders in Pakistan responded to the protests at the verdict, saying: "This is a highly tense and threatening situation for the religious minorities, especially for Pakistani Christians, and there is fear of persecution of Christians and attacks on their churches and other properties. Therefore, we call upon the government of Pakistan and the Supreme Court to take notice of the threat call made by Khadim Rizvi and his group prior to the announcement of the Asia Bibi verdict. We also call upon them to ban Tehreek Labek Pakistan and all similar extremist groups who are involved in hate speech and use religion as a tool to promote violence in the society. We also call upon the government and law enforcement agencies to beef up the security and ensure the deployment of military troops to safeguard the lives and property of religious minorities, especially the Christians and churches."
(AFP/Aid to the Church in Need/Al-Jazeera/Dawn/Guardian/Open Doors/Reuters)
Share this