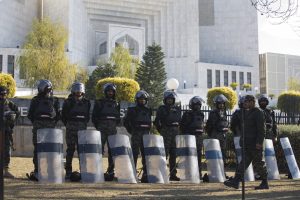 Today in Islamabad, Pakistan's Supreme Court dismissed a petition to review its acquittal of Asia Bibi last October on blasphemy charges. The decision paves the way for Asia to leave the country.
The court met amid tight security as paramilitary rangers had been called up by the government to deal with any outbreaks of lawlessness – Asia Bibi's acquittal in October led to three days of rioting by extremist Muslim groups.
Court Ruling
The court hearing started at 1pm local time, when lawyer Ghulam Ikram for the petitioner Qari Muhammad Salaam presented his arguments before three judges, headed by Chief Justice Asif Saeed Khosa and including Justice Qazi Faez Isa and Justice Mazhar Alam Khan Miankhel. The lawyer had demanded a larger bench for the review petition, saying it should include Islamic scholars.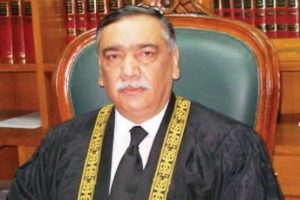 Chief Justice Khosa was clear in his defence of the original verdict, stating, "How is this a matter of religion? Has the verdict not been given on merit? The verdict was given on the basis of testimonies; does Islam say that one should be punished even if they are found not guilty? Prove to us what [you believe] is wrong with the verdict."
In response, the lawyer admitted that there was "some difference" in the testimonies of those who gave evidence against Asia Bibi, which led to a sharp reply from the chief justice: "Difference? These are lies… there is a clear difference between the testimonies of all the witnesses, and yet you block all of Pakistan questioning why you did not get your way."
Chief Justice Khosa continued, "You blame us and say what kind of people are we [for acquitting Asia]… look at yourself, what kind of accusation have you made… Are we liable to be murdered now that we have executed justice? Is this Islam? 
"We will not hear the case again. We are hearing [the petition] for the satisfaction of those who gave fatwas [on the verdict] without reading it. On merit, the review petition is dismissed."
What Next For Asia Bibi?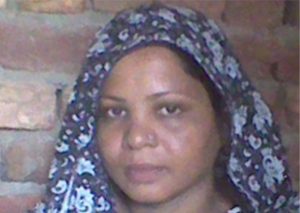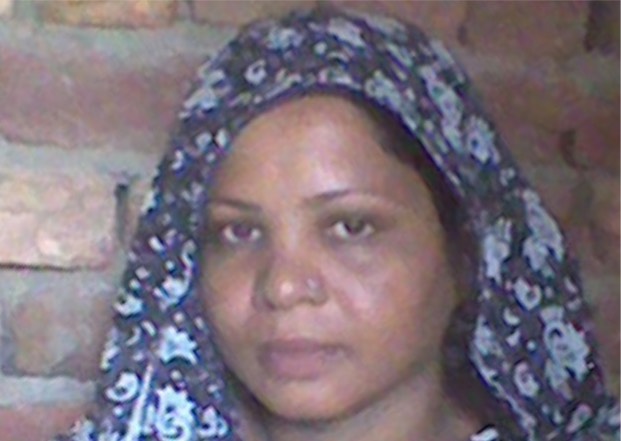 In an immediate response to the Supreme Court decision, a friend quoted Asia Bibi as saying, "I am really grateful to everybody, now after nine years it is confirmed that I am free and I will be going to hug my daughters." The friend spoke on condition of anonymity, fearing for his own safety.
It is now expected that Asia and her husband, Ashiq Masih, will be flown out of Pakistan, possibly within hours. It has emerged that Asia's name was not placed on the Exit Control List last November as the government had only agreed to "initiate the legal process" to place her name on the list.
It emerged last week that Asia's two daughters had moved to Canada and are living in the capital, Ottawa. According to sources, the family's longstanding guardian and his family were also granted asylum by the Canadian government.
Asia's lawyer Saif-ul-Malook returned to Pakistan to be present at the Supreme Court hearing. He had fled the country following threats to his life and had been living in the Netherlands since November. It is unclear if he will be allowed to return to the Netherlands.
(AP/Dawn/Express Tribune)
Share this