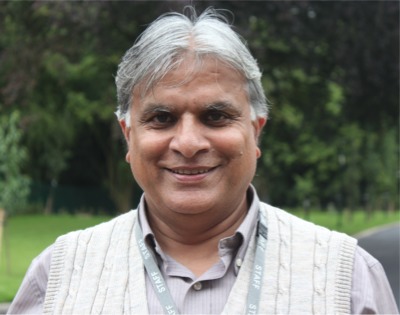 Behind the statistics of the bombing of All Saints Church, Peshawar, lie the personal tragedies.
Wilson Saraj (pictured), who spoke at the Church in Chains Annual Conference in 2012, is from Pakistan and grew up in All Saints Church, Peshawar, which was attacked by suicide bombers on Sunday 22 September. Wilson (52) now lives in England and works for Barnabas Fund, but he knows many of the victims of the attack and has been in contact with their families. Some of his relatives were injured.
At least 85 people were killed in the attack, and the Archbishop of Canterbury has described them as martyrs. As Wilson recounts, "each statistic tells an individual story of intense tragedy". The following are some of the stories, told by Wilson.
"William, a man of a similar age to me, with whom I remember playing cricket as a lad, was killed along with his son and daughter. His wife is in a critical condition in hospital and does not yet know that her family has been murdered. Their son, Noel, aged around 22 or 23, was a medical student, having worked extremely hard to gain the qualifications necessary to train as a doctor. William himself was a very intelligent man; he was the principal of the local government school. It is very rare in Pakistan for Christians, who are heavily discriminated against and generally restricted to low-paid menial work, to rise to such a position. This family was a credit to the Christian community and a blessing to wider society.
"Khalid, a good friend of mine – we grew up on the same street – was also taken from us in this horrific attack. He was the main breadwinner for his family, and I do not know how they are going to cope without him.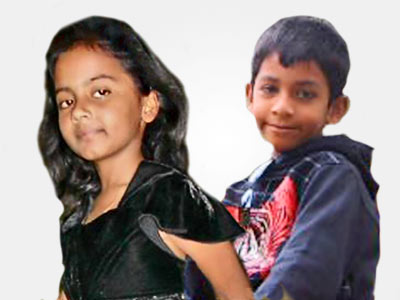 "Naiher, aged 8, was killed along with her brother, Eshan, aged 11 (pictured), and their grandmother. Children are the future for their families and the Church; what will tomorrow hold for them?
"It will take some time for those involved to recover from the trauma. Zaveria (22) was momentarily blinded when something hit her on the head during the blast. The impact knocked her to the ground. She described the dreadful scene she saw when her vision returned: dead bodies on the floor, body parts flying through the air, her own mother lying on the ground unconscious. Zaveria suffered a severe head injury, and her mother is in a serious condition. Their psychological scars may well run deeper than their physical ones."
Wilson says that the Peshawar attack has brought with it a growing sense of despair as to the future of the Church: "We face not only discrimination, marginalisation, persecution and violence but also endemic poverty; our Christian community is one of the poorest in the country. In the midst of their grief however, victims of the All Saints bombing have also talked of forgiveness and expressed determination to continue practising their faith, despite the danger. Pakistani Christians have remained faithful to Christ over the years, seeking to worship Him, follow Him and serve Him. All Saints will hold a service on Sunday morning as usual, in defiance of the extremists who are trying to suppress Christianity in Pakistan."
Wilson's story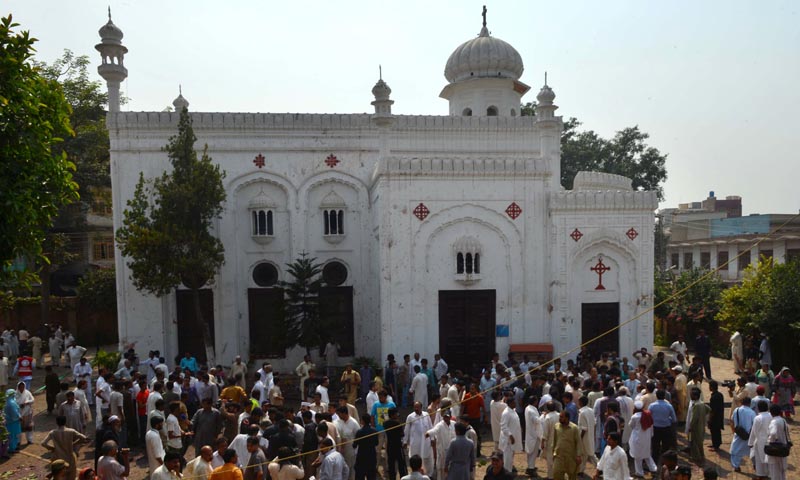 Wilson spoke to the Irish Times about his connection with All Saints Church (pictured), which he calls his home church. Born and raised in Peshawar, he was baptised in All Saints, went to Sunday School there, his two children were baptised in the church and his mother's funeral was held there eight years ago. All Saints Church has become an increasingly busy community centre and support to Peshawar's Christians. "Every Sunday the church is jammed, packed," said Wilson. "People have to sit on the floor."
Wilson described the moment when his nephew rang with news of the bombing. Wilson was in bed, but suddenly he found that he was "lying on the floor and my legs are not working". He said, "For me it is a personal tragedy." His father, brothers and sisters and their families still live in Peshawar and worship at the Anglican church. Two nephews, a niece and a cousin are among the wounded, and many friends among the dead. His nephews are in hospital with leg injuries from the ball bearings contained in the bombs; one of them is awaiting a second operation on his leg wounds. His niece was hospitalised, but has been released, and his cousin is still in hospital, but out of danger.
Wilson told of Muslim neighbours coming to All Saints to help: "I must express appreciation of the role of local neighbours after the attack. I want to emphasise that they helped, they transported people to hospital and so on. They were very good."
After the attack, the future is uncertain for Christians in Pakistan. "After this the big question mark,' said Wilson. "Pakistan's Christians are poor. They are daily labourers, they are street cleaners. Now they are very sad and traumatised. They have no idea what to do or what is their future."
(Barnabas, Irish Times)
Share this