Gunmen killed 24 people including a pastor and wounded 18 others in an attack on a church in the town of Pansi, Yahga province, northeast Burkina Faso.
On 16 February, a group of about twenty gunmen rode into Pansi on motorbikes and opened fire on Christians during Sunday service. At least ten were killed and 18 wounded.
The gunmen abducted and subsequently murdered 14 other church members, including the pastor, bringing the death toll to 24. They also set fire to the church building and looted oil and rice from local shops, forcing three kidnapped youths to help carry away the stolen goods on motorbikes.
Victims of the attack were taken to hospital in Dori, 180 km northwest of Pansi. Terrified locals fled to nearby Sebba, capital of Yagha province, where just a few days previously Islamist extremists had abducted and murdered a pastor, several members of his family and a church deacon.
Pastor, deacon and family members murdered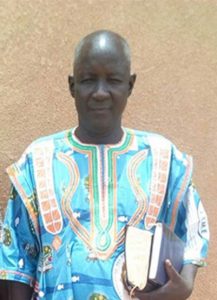 On the night of 10 February, gunmen murdered Lankoande Babilibilé, deacon of the Evangelical SIM Church in Sebba, and stole his car to use for the abduction of Pastor Tindano Omar (pictured) and five members of his family – one son, two nephews and two daughters, who were both released unharmed. The gunmen also burned down the church building. The bodies of the pastor, his son and two nephews were found on 13 February. He is also survived by three other children who attend university in another region.
Islamist violence has escalated sharply in northern Burkina Faso during the past year, and the attacks in Pansi and Sebba are the latest among many similar deadly incidents.
On 1 February, Christian nurse Robert Milogo was among 18 people murdered by heavily armed militants in Lamdamol village, Seno province, northern Burkina Faso. Gunmen arrived in the village on motorbikes and picked out civilians to kill, including the senior nurse, who had travelled to the region to help those suffering in violent attacks.
On 25 January, at least ten Christian men were murdered in a market in the northern town of Silgadji; some estimates put the death toll as high as fifty. Militants surrounded people at the market and divided them into two groups, killing the men and ordering the women to leave the village.
On 20 January, jihadists murdered 36 people in the neighbouring villages of Nagraogo and Alamou. Eight of the dead were Christians returning to their home village, Nagraogo, to collect their belongings after seeking refuge at a camp for internally displaced persons.
On 1 December 2019, Islamist gunmen killed 14 Christians during a church service in Hantoukoura, Komondjari province, near the border with Niger. Several others were injured.
Silgadji was also the scene of a violent attack in April 2019, when an 80-year-old pastor and five other Christians were shot dead after refusing to convert to Islam. Their murders were part of a series of deadly Islamist attacks on Christians in April and May.
Barnabas Fund reports that at least 191 Christians have been killed since the Silgadji attack of April 2019.
Escalation in Islamist violence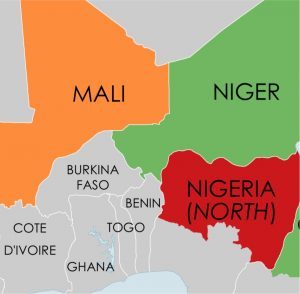 In Burkina Faso, Muslims and Christians (approximately 60 percent and 23 percent of the population respectively) have traditionally lived in peace. Since 2015, however, Islamist groups affiliated to al-Qaeda, Islamic State West Africa Province and local organisation Ansarul Islam have been spreading from the north and targeting schools, churches and institutions such as police stations.
Many churches in the north have closed and many thousands of Christians are living in camps for internally displaced persons or have sought refuge with family and friends. About 95 healthcare centres and 2,000 schools have closed, mostly in the east of the country.
Islamist militants killed over 1300 civilians in Burkina Faso in 2019, more than five times the number killed in 2018. Approximately half a million people were displaced in 2019, over thirteen times as many as in 2018, bringing the total number of displaced persons to an estimated 760,000.
(Barnabas Fund/Christian Post/Christianity Today/Guardian/Religious Liberty Prayer Bulletin)
Share this