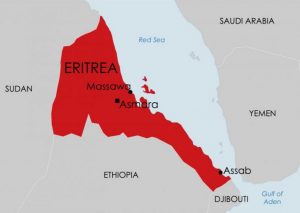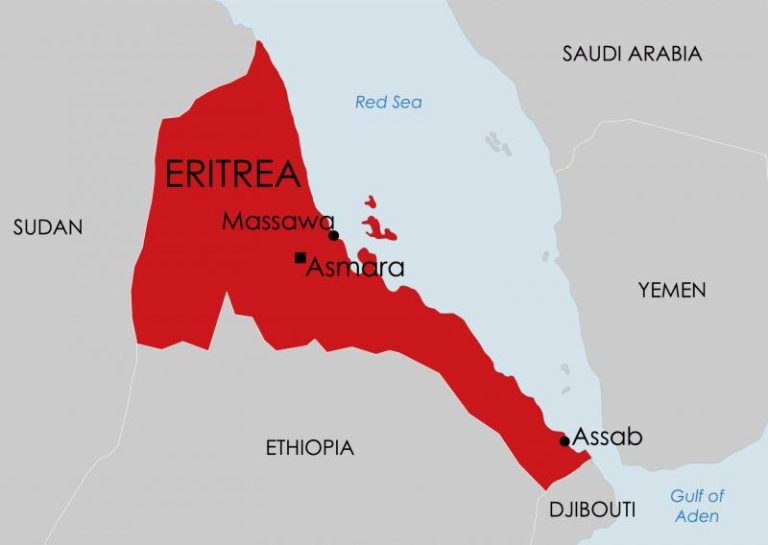 Two groups of Eritreans, totalling 35 Christians, were arrested in late March for holding prayer meetings.
In the capital, Asmara, a group of 23 women had gathered for prayer when the army raided their meeting and took them to Mai Serwa prison. The women were praying in Mai Chehot, in the east of the city, close to an army barracks.
Another twelve Christians were arrested at a prayer meeting in a house in Assab, 1060 km southeast of Asmara, on the Red Sea near the border with Djibouti. They were taken to a nearby prison where conditions are known to be harsh. Assab prison is in a remote port area and is now reserved for military use but until recently it held many Christians, some of whom had been in prison for up to 15 years. Many have been released over the past six months.
Release International, which reported the news of the recent arrests, points out that Eritreans have a duty to report anything untoward happening in their community (which sometimes leads to neighbours or even family members reporting Christians) and suggests that in the case of these latest arrests, it is possible that the Christians gave themselves away by the numbers gathering or by the sound of their singing.
Hopes dashed
In the past six months around 180 Eritrean Christians imprisoned for their faith have been released, leading to rising hope of change, but the latest arrests have dashed those hopes.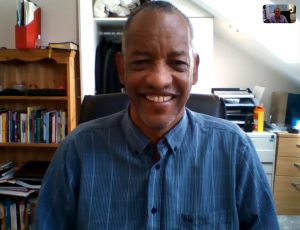 Dr Berhane Asmelash (pictured) of Release Eritrea commented, "This latest wave of arrests is proof positive there has been no change in the repressive government policy towards religious freedom. Unless there is a change of policy these will continue to be dangerous times for Christians in Eritrea, where many are suffering for their faith."
There are now an estimated 165 Christian prisoners in state jails in Eritrea, but many army conscripts have also been imprisoned for practising their faith, perhaps as many as 150.
Eritrea is one of the world's most repressive countries, where thousands of prisoners of conscience, including many Christians, are imprisoned indefinitely without trial. In 2002, the government banned all religious groups except the Eritrean Orthodox, Roman Catholic and Lutheran churches and Sunni Islam, and Christians from banned denominations began to be arrested and imprisoned in appalling conditions. Several prominent church leaders arrested in 2004 have remained incarcerated in high-security prisons ever since, incommunicado.
Read more about the persecution of Eritrean Christians in the Church in Chains Eritrea Country Profile.
(Release Eritrea, Release International)
Share this