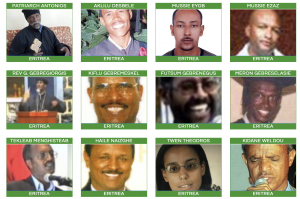 Many prisoners of faith and their families are facing increased hardship due to the ongoing, strict Covid-19 lockdown measures which are in place in Eritrea. Our partner, Release Eritrea, has reported that many Christian families are struggling to survive. Food shortages in prison have become a serious problem and many inmates are facing starvation.
While there has not been a significant number of Covid-19 cases (306 confirmed cases to date) reported in Eritrea, a state of lockdown exists country-wide since April. Before this lockdown, many prisoners of faith were receiving, and relied on, home-cooked meals prepared by Christian women living nearby. These meals cannot now be delivered.
The situation has also worsened for prisoners' families: they were already missing their main breadwinner and now also cannot afford the rising food prices, which has pushed them to the brink of survival.
This week Church in Chains responded to the deteriorating situation in Eritrea by sending €5,000 to Release Eritrea to support their vitally important work. The money will be used to provide food aid to prisoners of faith, as well as supporting their families. The Covid-19 appeal launched by Church in Chains at the start of the pandemic remains open and anyone wanting to help our Eritrean brothers and sisters in need can still do so. Every gift marked "Covid-19 Aid Eritrea" will be sent directly to our partner Release Eritrea without any deduction.
52 Christians released from prison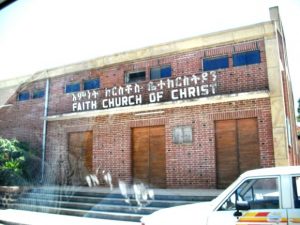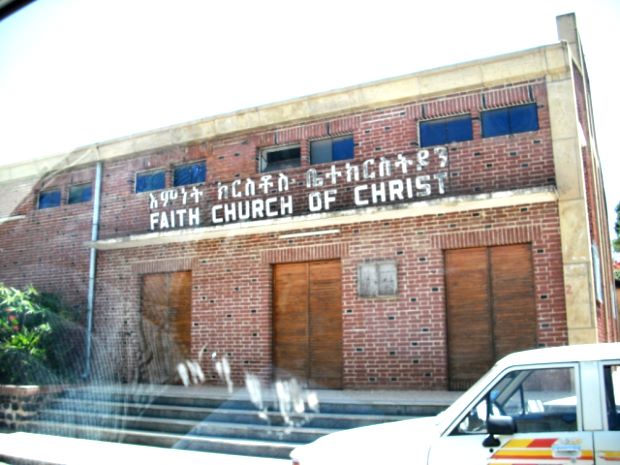 This month Release Eritrea has learned about the release of 22 members of the Faith Missions Church in Eritrea's second-largest city, Keren. The Christians had been held at Hashferay Prison since their arrest in 2019. The photo shows the closed Faith Missions church building in the capital Asmara.
Release Eritrea's sources also reported that a further 30 Christians, who are believed to have been arrested in Asmara in May 2020, have been freed. Release Eritrea has welcomed the latest release of these 52 Eritrean Christians, while continuing to call for the release of all prisoners of conscience who are still being detained in various prisons across the country.
UN re-appoints Special Rapporteur
On 16 July the UN Human Rights Council (HRC) passed the resolution to extend for another year the mandate of the Special Rapporteur on the situation of human rights in Eritrea. The resolution calls on Eritrea "to cooperate fully with the Special Rapporteur, including by granting access to the country and committing to making progress" on five human rights benchmarks both articulated in the Special Rapporteur's 2019 report and in last year's resolution. Eritrea is one of the most repressive countries in the world and in 2016 a Commission of Inquiry mandated by the HRC found that crimes against humanity have been occurring in the country in a 'widespread and systematic manner' since 1991. So far Eritrea has refused to cooperate with successive mandate holders.

 (CSW, Johns Hopkins University, Release Eritrea)
Share this