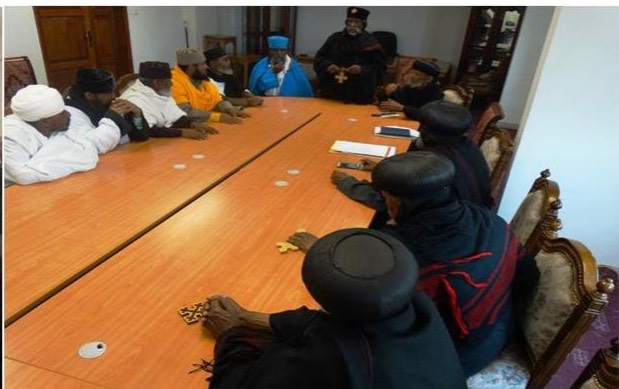 On 8 August, the Eritrean Orthodox Church websitein Asmara published pictures of deposed Patriarch Antonios (89) in a meeting with a delegation of monks, scholars and government officials.
Patriarch Antonios was deposed by the Eritrean government back in 2006 and has been held incommunicado under house arrest ever since.The website also published a statement that claimed the Patriarch had signed a letter apologising for any intentional or unintended wrongs he might have committed that led to his removal, and had expressed regrets regarding the consequences for the church.
The Eritrean Orthodox Church's statement said that Patriarch Antonios had admitted "each and every mistake which he committed ten years ago when he was Patriarch, which were the reasons for his dethronement". It stated that he had made a heartfelt apology to the Church, saying: "I am apologising with all my heart and willingly to continue in harmony and I confirm that with my official signature." The online report carried three grainy pictures of Patriarch Antonios embracing fellow bishops.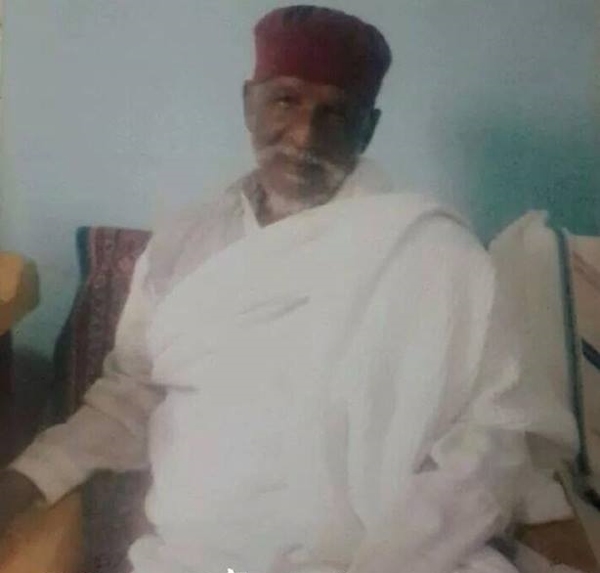 However, many close observers of Eritrea have questioned the official version of events. The elderly Patriarch's long detention has assumed an increasingly high profile as Eritrea's severe human rights crisis has come under greater international scrutiny. It was highlighted in the final report of the United Nations Commission of Inquiry on human rights in Eritrea (COIE), which found that crimes against humanity have been committed there in a "widespread and systematic manner" since 1991, including the crime of persecution against religious and ethnic groups.
The Diaspora Archdiocese of the Eritrean Orthodox Tewahdo Church (North America, Europe and the Middle East) cast doubt on the veracity of the report, highlighting the absence of a written or oral statement from the Patriarch himself confirming the official version of events.
Reaction
Mervyn Thomas (Chief Executive of Christian Solidarity Worldwide) said, "While any genuine initiative to reinstate Patriarch Antonios and reconcile the church would have been warmly welcomed, the information we have received so far suggests this report has been fabricated to deflect criticism of Eritrea's appalling human rights record by providing an illusion of progress. In reality, the continued detention of the legitimate leader of the largest permitted Christian denomination is a clear indication of the government's obsessive determination to monitor, suppress and control every religious community."
Elsa Chryum (Human Rights Concern Eritrea) said, "It is not known what pressures have been put upon the elderly Patriarch, in a country where horrific forms of torture are practiced… and indeed whether any such confession was made under severe duress."
Background
The position of Patriarch in the Orthodox Church in Eritrea is a very important one as a large majority of Eritrea's Christians belong to the Orthodox Church. Patriarch Antonios was a greatly-loved and respected Patriarch. He was forced out of office in 2006 after resisting the government's increasing encroachment in church affairs, Patriarch Antonios had refused to excommunicate over 3,000 members of the Orthodox Church'sSundaySchool Movement. It is also known that he had asked the Eritrean President, Isaias Afewerki, to release some Christian prisoners.
Patriarch Antonios was replaced in 2007 by a government-approved appointee who was never recognised by the Orthodox Church outside Eritrea and who has since died. Eritrean Orthodox priests and monks seen as sympathising with Patriarch Antonios have been detained and harassed.
(British Orthodox Church, Christian Solidarity Worldwide, Human Rights Concern Eritrea)

Share this