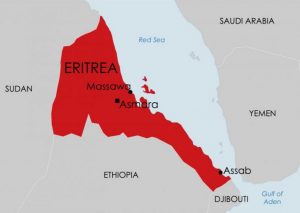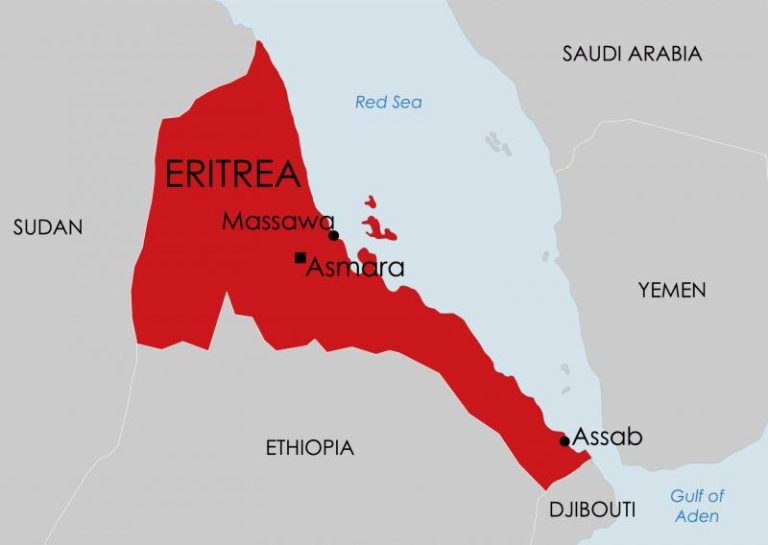 Following the release of 27 Christian prisoners in early September another group has been freed, bringing the total to 69. Since these releases, however, five more Christians have been arrested.
Many Christians took to the streets to celebrate the releases, but the authorities arrested five women who had stepped outside to pray and rejoice at the news, dashing hopes that the releases indicated a softening of the authorities' attitude towards Christians.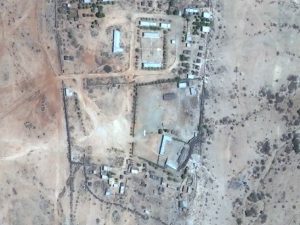 The released Christians had all been held in Mai Serwa prison camp (pictured), near the capital, Asmara, and were released on bail secured by property deeds submitted by family and friends, probably to deter them from trying to leave the country. They are from Evangelical and Pentecostal backgrounds and had been in prison for between four and 16 years. At least two are women who were minors when they were imprisoned – one who was aged 12 is now 28, while another who was 16 is now 30.
Dr Berhane Asmelash of Release Eritrea has said he believes it unlikely that more prisoners will be released and said he doubts that the releases are linked with the spread of Covid-19 in Eritrea's prisons, as had previously been thought. "We have been here before, many times," he told Release International. "We don't see any change in government policy. God is the only hope for our country. Keep praying."
The released Christians have not been named for their safety, but Dr Berhane says they do not include any senior leaders. He estimates that about three hundred Christians are currently in Eritrea's prisons, where they are held indefinitely, without charge and without being brought to trial. Release Eritrea estimates that more than one hundred Christians have been locked up for over eight years, about forty of them for at least 14 years.
Eritrea is one of the most repressive states in the world, with thousands of prisoners of conscience including politicians and journalists as well as religious practitioners. In May 2002, the government banned all religious groups except the Eritrean Orthodox, Roman Catholic and Lutheran churches and Sunni Islam. Since then, thousands of Christians from banned denominations have been imprisoned under appalling conditions including torture and severe pressure to sign documents renouncing their faith, and many members of the permitted denominations have also been imprisoned. Several prominent church leaders arrested in 2004 have been held incommunicado in high-security prisons ever since.
Recent photo of Patriarch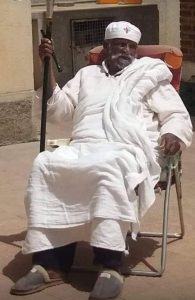 One of the most high-profile Christian prisoners in Eritrea is Patriarch Antonios of the Eritrean Orthodox church, who has been under house arrest since 2006 because he resisted government interference in the church and asked for the release of some Christian prisoners.
A recent photo of the Patriarch has emerged and has been published on Facebook. This rare photo shows the Patriarch getting his "allowed time" outdoors in the compound where he is imprisoned. The photographer cannot be identified as they took a huge risk in taking the photograph and sharing it – if the authorities discovered their identity, they could end up in prison.
Read more about the persecution of Christians in Eritrea in Church in Chains' Eritrea Country Profile.
(Release Eritrea, Release International)
Share this