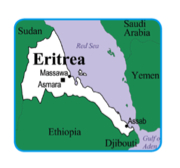 At least 150 Christians have been arrested at a prayer meeting in a suburb of the capital, Asmara.
Eritrean security forces arrested between 150 and 185 Christians, the majority women, in a raid on a prayer meeting in Maitemenai, a suburb to the north of Asmara. They had apparently gathered to pray about the escalating refugee crisis caused by desperate Eritreans fleeing the country. The whereabouts of the detainees has not been confirmed officially but their families and friends believe that some at least are being held at the 4th Police Station near an area called Edaga Hamus in an adjoining district.
The gathering is thought to have been under the auspices of an underground fellowship known as "Hiyaw Amlak" (Living God), part of a wide network of underground fellowships in operation throughout Eritrea since 2002, when the Eritrean government shut all churches not belonging to the officially sanctioned religious groups. The arrest has alarmed underground church leaders, who fear that it may herald a wave of arrests.
It is believed that at least 1,500 other Christians, and possibly over 2,000, are being detained in Eritrean jails because of their faith. Many others have left the country following detention or harassment on account of their faith. The UN estimates that 3,000 people try to flee Eritrea each month, while human rights groups describe the country as a giant jail, with estimates of about 10,000 political prisoners.
The repressive religious policy of President Isaias Afewerki's government bans all churches except Orthodox, Roman Catholic and Lutheran, and leaders of banned groups have been under arrest since 2002. Even Churches that are sanctioned by the government operate under severe restriction, and outspoken leaders are persecuted. The Patriarch of the Orthodox Church disappeared in 2005.
Many Eritrean Christians among victims of Mediterranean drownings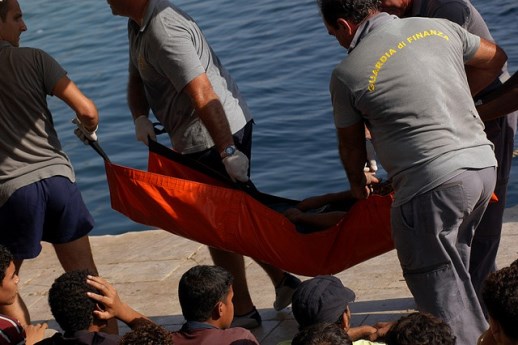 More than 350 African migrants drowned when their ship caught fire and sank off the Italian island of Lampedusa on 3 October. Many were Christians fleeing religious persecution, mostly from Eritrea and Somalia, as well as some from Ethiopia. The ship left Libya carrying an estimated 500 passengers, of whom only 155 were rescued. Some of those who died were friends of Eritrean Christians in Ireland and the UK.
The World Evangelical Alliance stated: "Most of the women, children and men who lost their lives were desperate victims of the violence and chaos of the failed state of Somalia and of the oppression and persecution of the heavy handed regime of Eritrea. Crossing the Sahara and then the Mediterranean Sea, they risked everything in search of the safety and peace that many of us take for granted."
More than 30,000 migrants have reached Italy by sea so far this year, according to the UN, including 7,500 each from Eritrea and Syria and 3,000 from Somalia. Pope Francis visited Lampedusa in July to meet some of them and highlight their plight. Over the past 25 years, approximately 20,000 migrants have died trying to reach Europe from Africa.
According to Pew Research, more than 40 percent of immigrants to the European Union are Christians, the largest population of any religious group.
UN Special Rapporteur reports to General Assembly
On 24 October, in her first interactive dialogue with the UN General Assembly, the UN Special Rapporteur on the situation of human rights in Eritrea, Sheila Keetharuth, urged the Eritrean government to ensure that its people are able to live in dignity and challenge human rights violations without the threat of reprisal. The dialogue was the first time that the Special Rapporteur had engaged formally with the General Assembly.
During the meeting, at the General Assembly in New York, the Special Rapporteur said that she was "extremely concerned about the human rights situation in Eritrea, where the most serious human rights violations are being committed". Her report on Eritrea details extrajudicial killing, enforced disappearance and incommunicado detention, arbitrary arrest and detention, torture, inhumane prison conditions, indefinite national service, and lack of freedom of expression and opinion, assembly, association, religious belief and movement.
Mervyn Thomas, Chief Executive of Christian Solidarity Worldwide (CSW), said: "This is the first time that the domestic human rights tragedy in Eritrea has been discussed by the UN General Assembly and is the culmination of significant hard work by organisations like Human Rights Concern Eritrea and CSW. However, this is only a small step towards our ultimate goal: seeking justice and real change for all Eritreans. We commend the Special Rapporteur on her statement to the General Assembly and urge the international community to join her in speaking out against the ongoing atrocities in Eritrea, and to urgently formulate effective measures to end the suffering."
(Asmarino, BBC, Christianity Today, Christian Solidarity Worldwide, Release International, World Watch Monitor, World Evangelical Alliance)
Share this