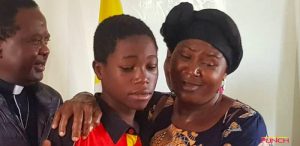 Fifteen more students from Bethel Baptist High School in Kaduna state were released from captivity on the evening of Saturday 21 August. They had been among around 140 students kidnapped at gunpoint on 5 July from their boarding school by suspected Fulani militants. Following several batches of releases and a few escapes, it is believed that around sixty students remain in captivity.
Baptist Convention President Rev Israel Akanji supervised the fifteen students' reunion with their families on Sunday at the Baptist secretariat in Kaduna, where Punch reported that while parents and guardians looked happy, the students appeared "sad and traumatised".
Rev John Hayab, state chairman of the Christian Association of Nigeria, told journalists: "The 15 children were released after the parents, through the school management, paid some money. The bandits initially promised to release 40 but later released 15 that are weak and sick. The parents have taken the children to hospital for treatment. Our prayers and hope are for the rest of the children to come home soon. Bandits have got an easy way to make big and quick money from us by kidnapping schoolchildren. They also know how weak our government is, that is why they are torturing us by keeping our children with them in the forest." He added, "The bandits released only 15, although with a promise to release others soon, but it is difficult to take them by their words."
Reuters had previously reported that the abductors were seeking one million naira (approximately €2,065) per student, but Mohammed Jalige, spokesperson for the state police command, said police did not know whether the parents had paid a ransom. "We are not aware of that," he said.
The Bethel raid was the fourth mass school kidnapping in Kaduna state since December, and Reuters reports that it was the tenth mass school kidnapping in northwest Nigeria in that period. Militant Islamist groups increasingly use kidnapping for ransom as a way of funding their activities, and on 26 July Kaduna state officials announced the suspension of all schooling due to the insecurity.
Releases and escapes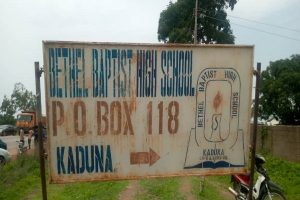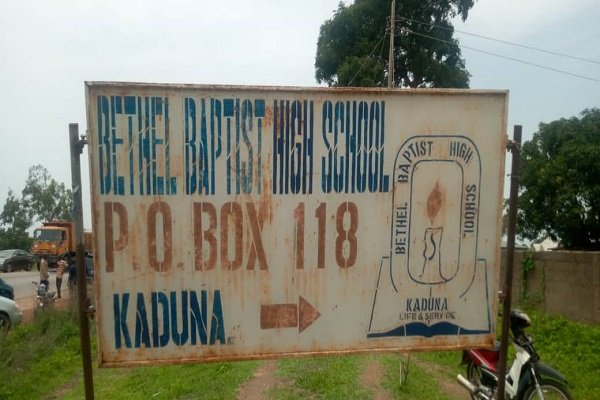 Two days after the raid on Bethel school the kidnappers released a group of 28 students, while a boy who was reportedly sick was released in the forest on 12 July and found by security forces, who brought him to a police clinic.
Five students escaped on 21 July when they were sent to collect firewood for cooking – police found two of them and the other three made their own way back to the school. Another 28 students were released on 24 July, and four more escaped next day.
Reuters reported that three students who escaped in July were kidnapped again by an unidentified person in the forest who demanded a ransom and was paid over one million naira by parents.
(Barnabas, News Agency of Nigeria, Punch, Reuters, Vanguard)
Share this