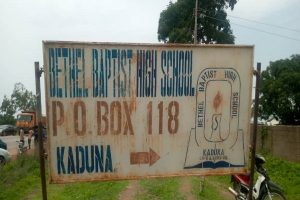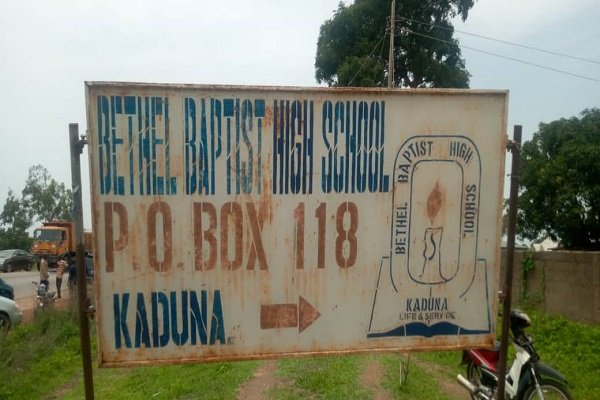 On Saturday 24 July, 28 of the students abducted at Bethel Baptist High School in Kaduna state were released, while four more students escaped from their abductors the following day. They were among around 140 students kidnapped at gunpoint from the school hostel on 5 July. Nigerian authorities attributed the kidnappings to "armed bandits" seeking ransom payments, but it has also been claimed that the perpetrators were Fulani militants.
"Twenty-eight students were freed this morning," Rev Joseph Hayab, a senior official at the school, told Reuters by phone on Saturday 24 July. "Quite a number of the students before now escaped… but 81 are still in captivity."
On Sunday, Rev Joseph told AFP news agency, "The bandits released them yesterday and we were able to send out church buses to go to where the captors dropped them to pick them up." He added, "As a leader, I will be lying if I say there was no money involved but I will not be able to tell you how much was given."
On Monday, the chairman of the Kaduna chapter of the Christian Association of Nigeria, John Hayab, told the News Agency of Nigeria, "Yes, another four students escaped from their abductors on Sunday, July 25, and have been reunited with their parents."
The kidnappers reportedly demanded a ransom of N60m (approximately €123,500), but the president of the Nigerian Baptist Convention, Israel Akanji, told journalists on 9 July that no ransom would be paid. "As a church, we do not believe that people who are free should be taken and then we should go and pay for them," he said. "I tell you the truth, the federal government and the Kaduna state may be saying that they are doing their best, but my assessment is that their best is not enough. Whatever their best is, it could be their best but their best is not enough."
Video footage of the released students being reunited with their families show them to be in a weakened state, with many in tears. School proprietor Rev Ishaya Jangado, who is also president of the Kaduna Baptist Conference, told parents that the bandits had agreed to release the remaining students in batches.
Two days after the raid 28 students were released, and on 12 July the kidnappers released a boy named Abraham Aniya who was reportedly sick – security forces found him in the forest and brought him to a police clinic. Rev Joseph Hayab reported that five students escaped on 21 July when they were sent to collect firewood for cooking. "Two were found by the police and the other three made it to the school on their own," he said.
Wave of abductions
Over 1,000 students have been kidnapped across northern Nigeria since December, with many still missing, some as young as three. The attack on Bethel school was the fourth mass school kidnapping in Kaduna state since December; Reuters reports that it was the tenth mass school kidnapping in northwest Nigeria since December.
Such kidnappings are often attempts by militant Islamist groups to fund their activities through ransom payments. Kaduna state governor Nasir el Rufai, who has stated that he will not negotiate with kidnappers, said at the start of July that he had temporarily withdrawn his own children from their school due to safety concerns.
Following the raid on Bethel school the Kaduna State Schools Quality Assurance Authority ordered the closure of 13 schools it deemed "vulnerable", most of them Christian schools, but on Monday 26 July Kaduna state officials announced the suspension of all schooling due to insecurity.
"We have asked students to stay away for three weeks, after which in the third week we will review the situation and get across to the public and the students," Mohammed Makarfi, Kaduna state's commissioner of education, told Reuters by by phone.
(AFP, PunchNG, Reuters, The Cable)
Share this