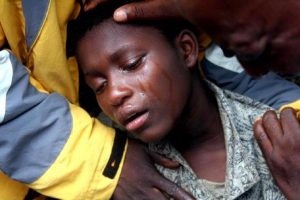 UPDATE (4 October 2021): Ten more Bethel Baptist High School students were released by their abductors on the afternoon of Sunday 26 September, leaving eleven in captivity. The chairman of the Christian Association of Nigeria in Kaduna State, Rev John Hayab, who is also the school administrator, told the Associated Press that the gunmen freed the students after collecting a ransom. Asked why eleven had been held back, he replied, "If we have the power, we would have brought them. The bandits are the ones in control, we now have to play along softly and get our children back."
Previously, ten students were released on the evening of Saturday 18 September – Rev John Hayab told the News Agency of Nigeria next day, "We are praying that the bandits will release the 21 remaining students soon." Reuters reported that he said an undisclosed ransom had been paid to release eight of the ten students and that another two were freed due to ill health, and that he stated, "They are looking for more money, that's why they are releasing them in batches." Other news sources said that the school and the state government had not confirmed any ransom payment.
Another 32 students from Bethel Baptist High School in Kaduna state were released on 27 August, after 52 days in captivity. The pupils, reported to be sick and exhausted, were among around 140 students kidnapped at gunpoint on 5 July from their boarding school by suspected Fulani militants. Following several batches of releases and a few escapes, it is believed that around 31 students remain in captivity.
The state chairman of the Christian Association of Nigeria in Kaduna, Rev John Joseph Hayab, announced the latest release and expressed concern for the 31 students still being held captive: "The worst is how the children are faring in this rainy season," he said. "Those who were released came back home very sick and weak, suggesting that those not back may be in a more severe situation."
Pastor Hayab said the students were handed over to their parents on the evening of their release. "The parents were advised to immediately take their wards to the hospital for medical check-up, as they were very sick and exhausted," he said. "The children looked so weak, sick and tired. So, the parents were advised to take their wards to the hospital this night for a medical check up."
Pastor Hayab told the Daily Post, "We should continue to pray for the remaining students, believing that one day, they too will be released to us. We are still begging the bandits to please see reasons with to us and release the children so that they will be reunited with their parents."
The day after the releases, Pastor Hayab told the News Agency of Nigeria in Kaduna: "Yes, 32 of our students were freed on Friday evening. We still have 31 with the captors and we are praying that they too will be released soon."
Kaduna State Police Command Public Relations Officer Muhammad Jalige confirmed that 32 more students had been released.
It is not known whether a ransom was paid to the abductors – Premium Times stated, "Reports say the parents of the abducted children have had to pay humongous amounts of ransom for their release though no one has confirmed this".
The Bethel raid was the fourth mass school kidnapping in Kaduna state since December, and Reuters reported that it was the tenth mass school kidnapping in northwest Nigeria in that period. Militant Islamist groups increasingly use kidnapping for ransom as a way of funding their activities.
Releases and escapes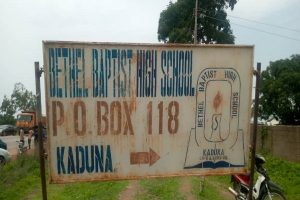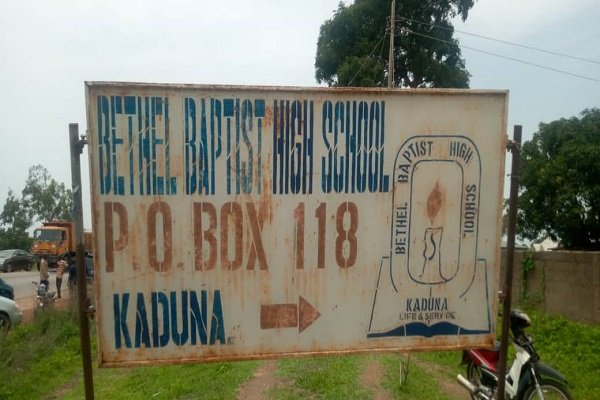 Two days after the raid on Bethel school, the kidnappers released a group of 28 students, and a boy who was reportedly sick was released in the forest on 12 July and found by security forces, who brought him to a police clinic.
Five students escaped on 21 July when they were sent to collect firewood for cooking – police found two of them and the other three made their own way back to the school. Another 28 students were released on 24 July, and four more escaped next day.
Reuters reported that three students who escaped in July were kidnapped again by an unidentified person in the forest who demanded a ransom and was paid over one million naira (approximately €2,065) by parents.
Another 15 students were released on 21 August.
(Associated Press, Barnabas Fund, Daily Post, Premium Times, Reuters, Vanguard)
Share this