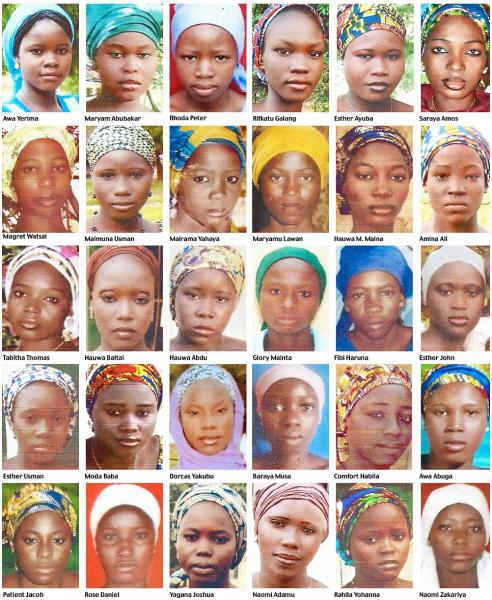 Saturday 5 December marked the 600th day since Boko Haram kidnapped 276 girls, mostly Christians, from their school in Chibok in northeast Nigeria. Around 57 girls escaped, leaving 219 in captivity.
In an interview during a sit out and candle light procession to mark the day and remember the girls, Chibok community chairman Tsambido Hosea-Abana said that the community is heartbroken that the girls have not yet been rescued, despite many promises by the government. He noted that the parents' hope was buoyed by the election of President Muhammadu Buhari in the spring, but said that this hope has been dashed and they now wonder if their daughters will ever be brought home.
"It is unfortunate," he said. "We are commemorating this moment with sad and heavy hearts… When we joined this advocacy, we never envisaged that it would get to this day. Six hundred days is really a long time for people's children to stay in the hands of terrorists. We don't know the state of the girls. We have heard nothing. We are all shedding tears of grief.
"The parents of the girls are also in pain. They don't know what to expect any longer. They had kept their hopes alive, thinking that the new administration would do what the past administration didn't do, that is bringing the girls back. But they have seen no positive result. They are confused. They don't even know what to do and what to ask the government any longer."
A statement released on 5 December by the #BringBackOurGirls campaign group expressed sadness that months after its meeting with President Buhari, urging him to prioritise the girls' rescue, they are still in captivity: "Today is 600 days since our Chibok schoolgirls were abducted in their school, Government Secondary School, Chibok by terrorists on the night of 14th April 2014. It will also be a few days to complete five months since our meeting with the Nigerian president urging him to prioritise their immediate rescue and safe return; whereby he reiterated his commitment… This becomes even more important as we all look forward to the 31st December deadline given by the president for their rescue and safe return, and the annihilation of the terrorists."
The Chibok schoolgirls are only some of the many women and girls Boko Haram has kidnapped in Nigeria – over 2,000 since 2011.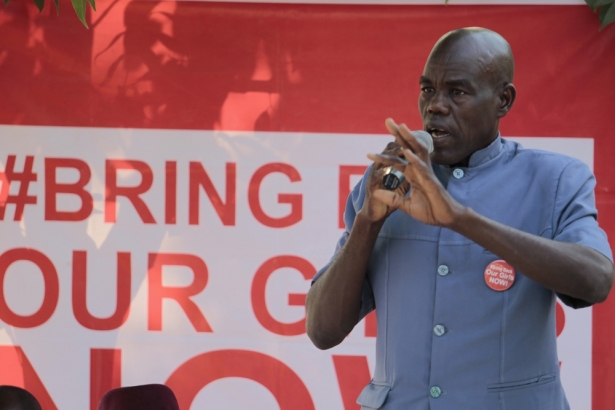 Parents' heartbreak
Several of the Chibok fathers have spoken about the daily dangers their families face, and the pain of not knowing what has happened to their daughters – they have received little or no information, apart from reports that many of the girls have been married to jihadists.
Kristin Wright, director of advocacy for Open Doors USA, met ten of the fathers during a visit to Nigeria in the autumn and said that they are refusing to give up hope that one day their daughters will return to them. When she asked one of the fathers, "Where do you think your daughter might be?" he replied, "She is the hands of God."
The Chibok region remains under heavy threat by the Islamic militants. Kristin Wright reported, "You would think that with the media spotlight on the issue, things would have improved in this area, but unfortunately the security issues are still very intense. These fathers, they see security issues on a daily basis, they are trying to protect their own families from the onslaught of Boko Haram… There is a constant fear that Boko Haram will attack again."
To protect their families, some of these men reportedly go out at night to be the first line of defence against Boko Haram. Another problem for many of the families is the destruction of their food supplies in Boko Haram raids.
Kristin Wright said, "I can see personally from spending a day with these men the toll that the kidnapping of their daughters has taken on their lives, and the lives of their families. One man even told me, 'I would prefer to not even live my life.' But he added, 'We have to abide by the word of God, we have to have patience. God promised that all that happens is known by Him.' And he said, and most of the fathers agreed with him: 'We have faith that our girls will come home.'"
The photo shows one of the fathers, Nkeki Mutah, speaking at a meeting in Abuja on 1 January 2015.
Boko Haram overtakes Islamic State as deadliest terrorist group
Boko Haram has overtaken Islamic State as the world's deadliest terrorist group, according to a report by the Global Terrorism Index. It found that Boko Haram killed 6,644 people in Nigeria in 2014, while IS killed 6,074 people in 2014.
Boko Haram targets Christians, moderate Muslims and federal government targets such as schools, the police and the military. Since it began launching attacks in 2009, the terrorist group has killed about 20,000 people, forced 2.2 million to flee their homes and destroyed over 2,500 churches. In March 2015, Boko Haram pledged allegiance to Islamic State.
President Muhammadu Buhari has promised to eradicate Boko Haram from Nigeria, and during 2015 his army pushed back the militants in many areas. However, they are increasingly attacking southern Chad and Cameroon.
(Christian Post, Christian Solidarity Worldwide, Leadership, Open Doors USA)
Share this