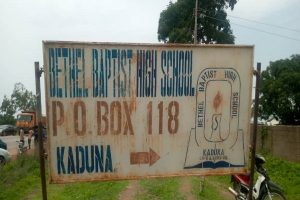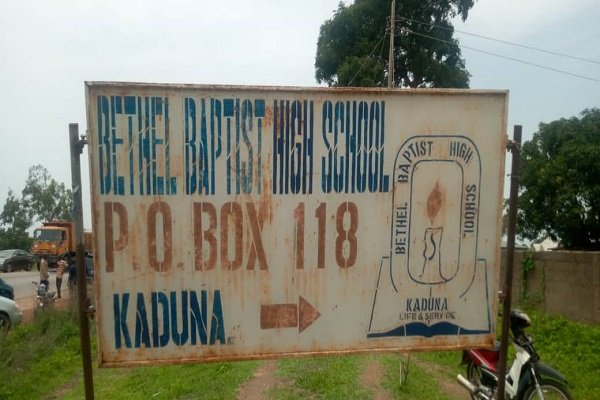 The head boy of Bethel Baptist High School has been released from captivity because of illness, after refusing to leave his fellow-hostages. He was among at least 140 students kidnapped at gunpoint by suspected Fulani militants who raided their boarding school in Kaduna state's Chikun Local Government Area on 5 July.
Rev John Joseph Hayab, chairman of the Kaduna state chapter of the Christian Association of Nigeria, said the head boy was released on 26 November after becoming "terribly ill".
Since the raid all but three of the hostages have been released in batches, but the brave 17-year-old, who has not been named, refused to be part of previous batches of released hostages, stating that he would not come home as long as any student remained in captivity. The most recent batch, released on 8 October, comprised five students and the school matron.
Vanguard reported that the kidnappers demanded a ransom of N5 million (€10,800), which was paid, and that the boy received treatment after coming home.
"That boy is worth celebrating"
Speaking on 28 November, Rev John Joseph Hayab said: "Two days ago, the bandits released one boy out of the four Bethel Baptist High School students that are with them. It was the Head Boy. He had refused to come back in all the times students were freed. But he fell terribly ill because of the long time they've been in the bush. So the bandits had to put pressure on us for another money. They insist that for the four people we must pay a fresh N5 million per person.
"But when we made efforts and almost that N5 million was given to them, they released only the Head Boy, who actually is weak and down. He has tried. He had refused to come home, saying until every student is back that he cannot leave. But because of ill health, he had to be released; but we had to pay money. That boy is worth celebrating. If at his age he can display that kind of leadership, we are so impressed.
"Nigerians need to know that our students are still with these bandits. All the Bethel Baptist High School students have not come back. Three are still with them now since they have released the Head Boy. They are demanding from us N5 million per head for the remaining three. We have paid them huge sum of money, but look at how they are treating us."
(Barnabas, Christian Association of Nigeria, Vanguard)
Share this