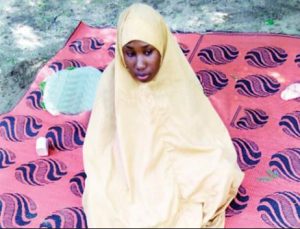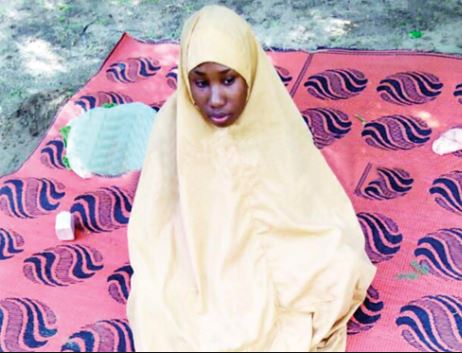 Boko Haram faction Islamic State West Africa Province (ISWAP) has killed one of three humanitarian workers it abducted in March and has threatened to kill Leah Sharibu (pictured) and the other two aid workers unless the Nigerian government meets its demands. Leah Sharibu is a fifteen-year-old Christian who has been held by ISWAP since February. The militants said they would release her if she converted to Islam, but she refused.
The murdered humanitarian worker was named as Saifura Hussaini Ahmed Khorsa (25), a Muslim who worked as a midwife with the International Committee of the Red Cross (ICRC). She was abducted with two other health workers on 1 March during a terrorist raid on a military facility in Rann, Borno state in which several soldiers, policemen and three UN aid workers were killed. News of her death emerged on 17 September. Saifura leaves a husband, five-year-old daughter and two-year-old son, and is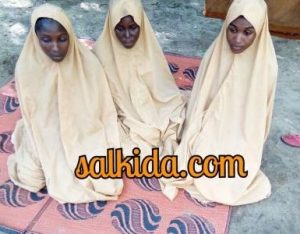 pictured on the right of the image with the other two aid worker hostages, Alice Loksha Ngaddah (left) and Hauwa Mohammed Liman (centre). Alice is a nurse with Unicef and Hauwa is a midwife with ICRC.
In a video seen by Nigerian online newspaper The Cable, Saifura is shot from behind and an unidentified spokesman says, "We contacted the government through writing and also sent audio messages but the government have ignored us. So, here is a message of blood. The other nurse and midwife will be executed in similar manner in one month, including Leah Sharibu."
Evangelical Church Winning All, the denomination to which Leah and her family belong, issued a call to pray and fast from Monday 24 to Wednesday 26 September for Leah and the other hostages.
According to the UN, Boko Haram has abducted more than 4,000 women and girls during its nine-year insurgency in northeast Nigeria. More than 20,000 people have died and more than two million have been displaced.
Appeals for help
In recent months, ISWAP has issued several messages putting pressure on the Nigerian authorities to negotiate for hostages.
In August, an audio message from the three aid workers was issued in which they tearfully pleaded with President Buhari to secure their release, saying the terrorists had given them their "final warning" and had told them that "after this they will take action that will shock everyone". In May, a similar message was issued as a handwritten note. An audio recording of Leah Sharibu appealing for help was also published in August, accompanied by the above photograph.
These messages were all obtained by Nigerian journalist Ahmad Salkida, who has access to ISWAP, and published by The Cable.
Comment
The head of the ICRC in Nigeria, Eloi Fillion, said in a statement that he was "devastated" by the murder of the midwife, who had moved to Rann "to selflessly help those in need". He also urged the captors to release the two other health workers, saying: "Like Saifura, they are not part of the fight. They are a midwife and a nurse. There is no ideology or religious law that could justify doing any harm to them."
US-based Nigerian activist Emmanuel Egebe said in a statement on 18 September that the killing of the midwife signalled a shift in Boko Haram's strategy.
"To my knowledge this is the first execution by Boko Haram of an aid worker for failure to respond to a demand," he said. "Boko Haram generally executes Christian males who refuse to convert, men and women – Christian or Muslim – who work for security services… It is contrary to Boko Haram's rules of engagement to execute Muslim women, and when you don't think they can sink any lower, they hit a new nadir!… Boko has killed UN diplomats and aid workers before… However, this is the first execution for failure to meet their ransom demands. It is not clear what it is they are asking for, but whatever it is, I understand the Nigerian government declined."
(Christian Solidarity Worldwide/The Cable/World Watch Monitor)
Church in Chains has written to Dr  Elizabeth Uzoma Emenike, Nigerian Ambassador to Ireland, appealing to the Nigerian government to take urgent action to secure the release of Leah and the two other hostages.  
Share this