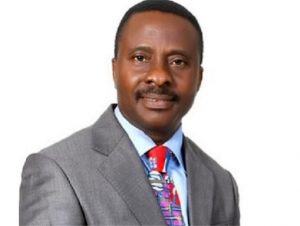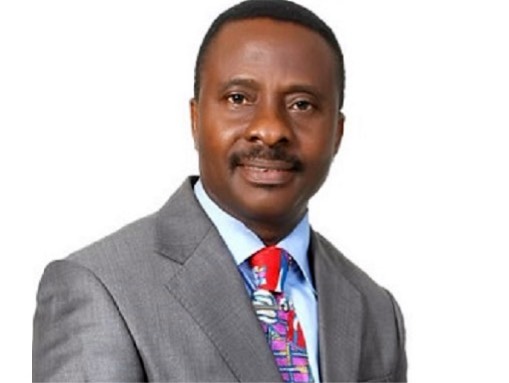 Violent attacks on Nigerian Christians have increased since December, with murders and abductions by Boko Haram, Islamic State West Africa Province (ISWAP) and Fulani militants causing devastation to Christian communities in the Middle Belt and northeast of the country.
The Christian Association of Nigeria (CAN) is calling on churches in Nigeria and abroad to join in three days of "special fasting and prayer" in response to the recent upsurge in attacks on Christians.
Speaking to journalists in Abuja, CAN President Rev Dr Samson Ayokunle (pictured) said, "The CAN leadership has declared Friday January 31 to February 2 2020 as days for special fasting and prayer for Nigeria in all churches, home and abroad, for the gruesome killing of innocent Nigerians to stop and for our government to develop the capacity to overcome the criminals troubling the nation.
"Sunday February 2 2020 is declared a special prayer walk by Christians in all the states of the federation in the form of a procession to be led by states CAN chairmen at CAN secretariats and pastors of churches in all churches in Nigeria. Churches should process round their area, pray for God's permanent intervention and help from all over the world so that all of us might not be consumed one by one. It appears our government is completely overwhelmed… We are almost losing hope in the government's ability to protect Nigerians especially Christians who have become endangered species under its watch."
On 29 January, Senate Minority Leader Eyinnnaya Abaribe called on President Buhari to resign due to his government's failure to protect the lives and properties of Nigerians.
Joint letter of appeal
On 27 January, the World Council of Churches and the Lutheran World Federation issued a joint appeal to President Buhari for his government to protect its people from attacks.
In the letter, Rev Dr Olav Fykse Tveit (general secretary of the WCC) and Rev Dr Martin Junge (general secretary of the LWF) begin by stating that "The World Council of Churches and the Lutheran World Federation are appalled by the continuing violence and targeted sectarian attacks against people, including religious leaders, in northern Nigeria."
They continue by listing several recent atrocities (the murders of pastors Lawan Andimi and Denis Bagauri and student Ropvil Daciya Dalep) and note, "Your government says that it has defeated the insurgency of Boko Haram. And yet attacks, kidnappings, extortion, sectarian killings, rapes and the abduction of young girls by these and other extremist groups continues unabated. Indeed, the intensity of such attacks has increased markedly in recent weeks. Faith in the commitment and effectiveness of your government for the protection of Nigerian citizens belonging to these targeted communities has reached a very low ebb."
The letter concludes by appealing to the government to protect all citizens regardless of religious affiliation, to reform the security apparatus and to ensure the release of Leah Sharibu and the hundreds of others in Boko Haram and ISWAP captivity.
Timeline: atrocities since Christmas
24 December Boko Haram militants raided a Christian village near Chibok in Borno State. They looted and burnt property, killed seven residents and abducted a teenage girl.
25 December ISWAP militants lined up eleven Christian hostages wearing orange jumpsuits and beheaded them, stating that they were being killed as revenge for the deaths of Islamic State leader Abubakr al-Baghdadi and his proposed successor Abul-Hasan Al-Muhaji.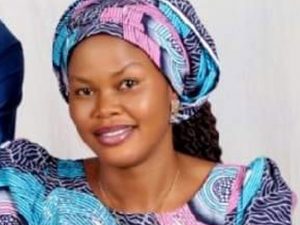 26 December Bride-to-be Martha Bulus (pictured) was driving with her two bridesmaids from Gwoza in Borno state to her home in Adamawa to be married on New Year's Eve when Boko Haram militants ambushed their car and beheaded the three Christians. Eight more Christians were killed and two were kidnapped at the same location that day.
6 January During a week of violence beginning on 6 January, Fulani militants attacked ten predominantly Christian villages in southern Kaduna state, destroying property, crops and farmlands and killing at least 35 residents. They kidnapped 58 others, including a mother and baby, and demanded ransom payments.
8 January Fulani herdsmen murdered 13 members of the Church of Christ in Nations in an attack on Kulben village, Mangu County, Plateau state. They killed two more members of the denomination elsewhere in Plateau state on 20 January.
8 January Unidentified gunmen attacked the Good Shepherd Major Seminary in Kakau, Kaduna State. They kidnapped four seminarians and demanded ransom payments.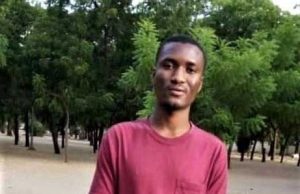 9 January ISWAP militants abducted Ropvil Daciya Dalep (pictured), a member of the Church of Christ in Nations, as he travelled from his home in Plateau State to the University of Maiduguri in Borno. Two weeks later, ISWAP released video footage showing the 22-year-old dressed in an orange jumpsuit being shot dead by a child jihadist.
11 January Fulani herdsmen attempted to raid cattle from a group of Christian cattle farmers in Plateau State. After being chased away, the Fulani launched an armed attack on the farmers' predominantly Christian village, allegedly stating that no "infidel" has the right to own cattle. Thirteen young Christian men were killed as they tried to protect their community.
19 January Unknown gunmen murdered Rev Denis Bagauri of the Lutheran Church of Christ in Nigeria in his home at Mayo Belwa, Adamawa State.
20 January Armed Fulani herdsmen on motorbikes attacked a predominantly Christian village in southern Kaduna State, wounding many and killing two Christian girls, named as Bridget (18) and Pricilla (19).
20 January Boko Haram militants executed Pastor Lawan Andimi (58), a father of eight who was district chairman of the Church of the Brethren in Nigeria and chairman of the local chapter of (CAN) in Adamawa State. He had been kidnapped on 2 January.
27 January Fulani herdsmen attacked the predominantly Christian village of Marish in Plateau state, burning down and destroying the Church of Christ in Nations building and the pastor's house. They also attacked Plateau's Ruboi village the same night, and left 17 people dead between the two villages.
Read more about the persecution of Christians in the Nigeria Country Profile.
(Christian Solidarity Worldwide/Lutheran World/Morning Star News/Punch/Religious Liberty Prayer Bulletin/Sight Magazine)
Share this