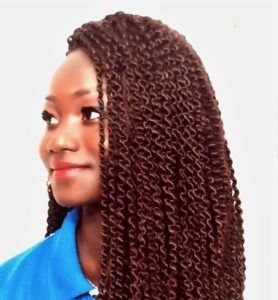 Fulani militants armed with guns and machetes killed 17 Christians in their homes in Jos, capital of Plateau state, on 27 September. They were accompanied by militants dressed in Nigerian army uniforms, and the motive for the attack is unclear.
The Christians were all members of a local Evangelical Church Winning All (ECWA) congregation and included four children and a 75-year-old woman. One of those killed was Cynthia Kogi (pictured), a 22-year-old who died with her mother, three siblings and extended family members.
Attack
The attackers broke into a home in the Rukuba Road area at about 7.30 pm and began to shoot randomly, killing 14 members of one family including Ishaya Kogi (15), Jonathan Kogi (17), Cynthia Kogi and Lucky Kogi (25), and their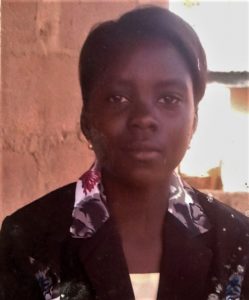 mother Kogi Audu (47). Two of Lucky's children, Majesty and Blessing, were also killed.
Survivor Rogu Audu (50) told Morning Star News: "When the Fulani herdsmen came, they shot into the house randomly, breaking and forcing their way into rooms shooting defenceless women and children and anyone in sight."
Rogu Audu lost his mother Kande Audu (75) and two of his children, Dorcas Rugu (20) and Ruth Rogu (18, pictured) in the attack – his daughters had gone to their grandparents' house to take them to dinner. His brother's wife was Kogi Audu, who died with four of her children; her fifth child, Blessing Kogi (22), was injured in the attack and was admitted to intensive care in hospital. Two other female relatives, Azumi Gado (20) and Ladi Rigi (22) were also killed.
Rogu Audu told Morning Star News that the Fulani militants also attacked the home of his uncle Sunday Moru (65) and killed his granddaughter Blessing Sunday (18) and her fiancé, 23-year-old Monday, who were visiting him. He said the militants also killed three other local ECWA members on the same day but that their names were not available.
He explained, "The Fulani herdsmen came from the Wild Life Park, which shares a border with our community. The park is located in the southern flank of Rukuba Road and has rocky hills, which provided the attackers with cover to enable them to invade our community."
Local resident Daniel Kadiya (60) said the Fulani militants attacked and wounded three of his grandchildren in their home: Redzie Yakubu (14), Patience Yakubu (8), and Philip Yakubu (5).
"They had machete cuts and are currently receiving treatment at the Bingham University Teaching Hospital, Jos," he said. "Redzie was cut on her head, Patience was cut on her right hand, while Philip was cut on the face and hands."
The attacks took place near the Nigerian army's Rukuba Barracks, yet no military personnel intervened to prevent the slaughter. Jos was placed under curfew following the violence, for the second time in several months.
Response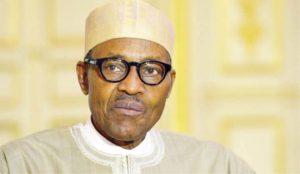 On 1 October, President Muhammadu Buhari (pictured) condemned the killings, and on the same day Plateau State's Governor Simon Lalong and the President of the Christian Association of Nigeria, Rev Samson Ayokunle, both issued statements.
The Governor's statement read: "Following the latest resurgence of violence in some parts of the state capital, Jos, Governor Simon Lalong has held a security meeting with heads of security agencies in the state… The governor also implores the people to be security conscious and watch activities and movement of suspicions persons within their environment, and report same to relevant security personnel for decisive action. The governor also urges security agencies to exhibit professionalism in their duty, and observe the rules of engagement in their efforts to maintain law and order."
Rev Samson appealed to the people of Jos to remain calm following the violence and called on the Federal Government to restore peace to Plateau by bringing the perpetrators to justice. "The government must do everything to keep peace in the nation and bring the murderers in our midst to book," he said.
Increase in Fulani attacks
Attacks by militant Fulani herdsmen have increased in the past three years. Jubilee Campaign reported earlier this year, "Since the beginning of 2018, the violence is again spiking with reported deaths attributed to Fulani militant herdsmen climbing to at least 1,860 people, with an additional 300 plus victims claimed by Boko Haram. Again, most of these victims are Christians from small ethnic minority communities in the northeastern states."
(International Christian Concern/Jubilee Campaign/Morning Star News/The Nation Online/Vanguard)
Share this