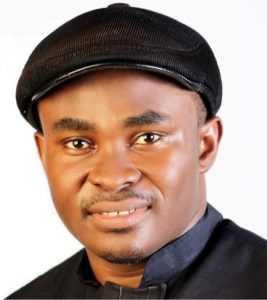 Armed Fulani militants shot dead a Christian doctor on 17 June in Niger state, following attacks in Plateau state that left 17 Christians dead. Both states are located in Nigeria's Middle Belt region, which has seen thousands of Christians killed and displaced in Fulani attacks in recent years.
Precious Emeka Chinedu was killed after five Fulani herdsmen walked into the private hospital he operated in Salka village, Magama County on the evening of June 17 and abducted him. Local resident Emmanuel Ezeugo told Morning Star News, "His dead body was found by the local vigilantes the following morning in the bush where he was shot and killed by the herdsmen."
Dr Chinedu's friend Baridueh Badon told Morning Star News, "His killers, who are herdsmen, came to the hospital, specifically asked for him, didn't harm anybody, collected his money, took him away, and killed him without asking for ransom. What did he do wrong?"
He added, "Everyone loved him, always smiling, and he was one of the most hard-working persons I have ever known. His hospital boomed because he was saving lives. If you had any problems, Emeka would be there to help."
Dr Chinedu moved to Niger state to start the hospital after finishing medical studies at the University of Ibadan, Oyo state.
Fulani militants kill 17 Christians in Plateau state in June
At least 14 Christians were killed in an attack on Sabon Layi village In Plateau state's Kuru District, Jos South County, on 13 June. Local resident George Dung reported that armed Fulani herdsmen attacked the village at about 9 pm. He told Morning Star News in a text message, "So far, 14 corpses of Christians killed have been recovered as of 1 am [14 June]." Seven other Christians were wounded and were receiving treatment at Jos University Teaching Hospital and Enos Hospital in Miango town.
Local Senator Istifanus Gyang, a member of Nigeria's National Assembly, issued a statement in which he demanded that the government stop such attacks. "We need more reinforcement of security operatives in our various communities to curtail this heinous act," he said. "Government has a burden, which is constitutional, that is to protect lives and property, so the government has to take responsibility for its citizens."
Police spokesman Gabriel Ogaba said the Plateau State Police Command had received a report of ten persons shot dead in Sabon Layi. "Personnel of the command and the military have been deployed to the affected area," he said, adding that investigations were underway.
On 12 June, Fulani herdsmen reportedly killed two Christians in an attack on Zogu village in Plateau state's Miango District, Bassa County. Ezekiel Bini, president of the Irigwe Development Association, issued a statement on 14 June in which he said the herdsmen had also wounded two Christians who were receiving treatment at Jos University Teaching Hospital and at Enos Hospital, Miango.
"It's unfortunate that we have continued to bury our people on every attack by Muslim Fulani gunmen without anything being done to stop the killings by the authorities," he said.
Also on 12 June, a group of herdsmen shot dead a Christian farmer identified only as Bulus as he worked in his fields at about 9 am in the predominantly Christian community of Dong in Plateau state's Jos North County. Local resident Beatrice Audu told Morning Star News, "Christians in Dong village are becoming endangered. Bulus was striving to provide decent living for his family. For how long should we continue to live like this?"
(Morning Star News)
Share this