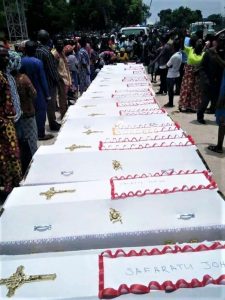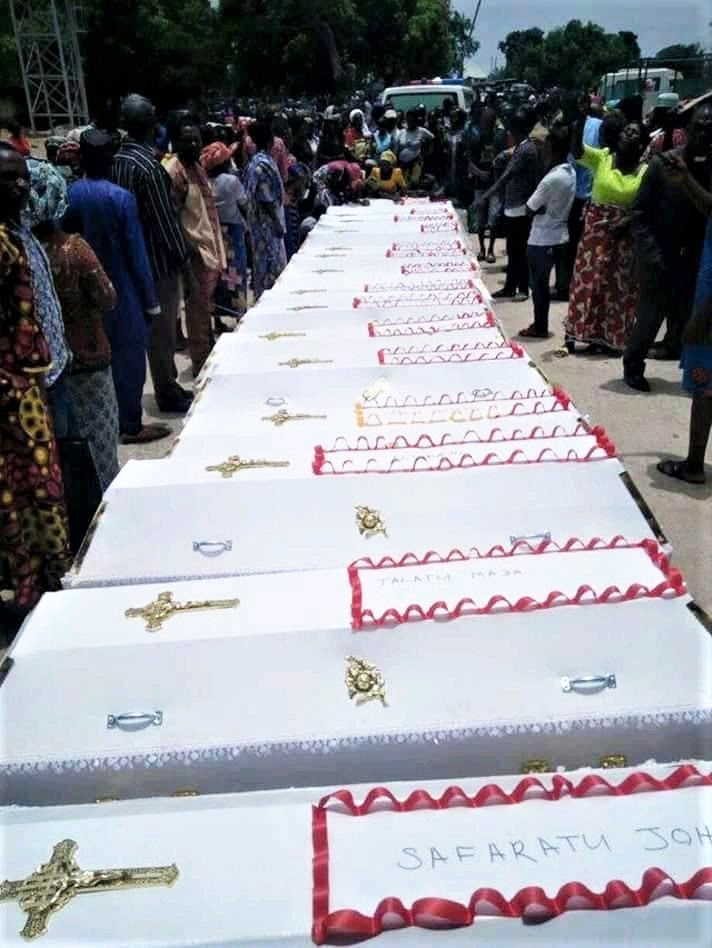 On Sunday 14 April, ethnic Fulani Muslim militants attacked a group of Christians holding a dinner to celebrate the dedication of a baby earlier that day. The attack took place in Akwanga County, Nasarawa State, central Nigeria, and led to the deaths of 17 Christians, including the baby's mother. Another eight people were injured, including the father.
On Palm Sunday, Safaratu and John Kabiru Ali dedicated their baby at a special service in Ruhaniya Baptist Church in Konshu-Numa village, located in a predominantly Christian community. The attack took place later in the day, at about 7 pm, as Christians gathered for a celebration dinner. Fulani Muslim militants burst in and began shooting indiscriminately, killing 17 Christians aged between ten and eighty, including the baby's mother, Safaratu (21). The father, John Kabiru (32), was left in a critical condition after being shot and was admitted to the intensive care unit of the Federal Medical Centre, Keffi, in Nasarawa state.
A funeral was held on Wednesday 17 April and the 17 Christians were buried in a mass grave outside Ruhaniya Baptist Church, which most of those killed had attended.
Jacob Tantse, a resident of Akwanga town who lost relatives in the shooting, told Morning Star News that ten of those killed were members of the local Baptist church, five were members of the Evangelical Reformed Church of Christ, one was a member of the Evangelical Church Winning All and one was a musician who had been performing for the guests. He said eight other Christians were wounded in the attack.
Samuel Meshi, chairman of the Akwanga Local Government Council, told Morning Star News that local Christians had done nothing to provoke the attack by the Fulani herdsmen. "They just started shooting sporadically on a community that was just having a feast of dedication of a child after a church service earlier in the day," he said. "The killings occurred in the evening of that day. Unfortunately, these persons were killed in cold blood for just no reason."
Pastor Samson Gamu Yare, community leader of the Mada ethnic group in Nasarawa state, described the killings as "barbaric" and called on the federal government to take urgent measures towards curtailing the menace of herdsmen attacks on his people.
Read about the background to the ongoing Fulani attacks.
(Morning Star News/Religious Liberty Prayer Bulletin)
Share this