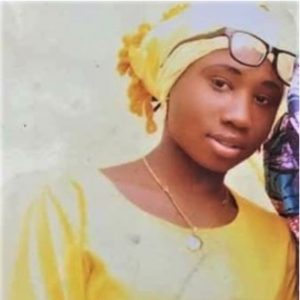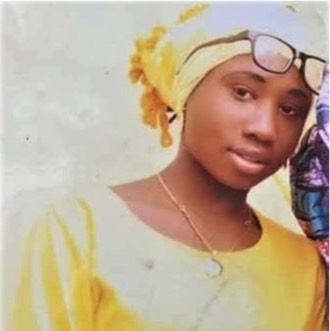 On 31 August, the Nigerian government released a statement confirming that kidnapped Christian teenager, Leah Sharibu, was alive and that it was still negotiating her release with Boko Haram. Leah (16) has been in captivity since February 2018 when she was kidnapped from her secondary school.
Three days later, Leah's family members reacted to this statement by calling on the government to match its words with action during a press briefing in Yola, Adamawa State.  The family said that the Nigerian authorities were not doing enough to ensure Leah's release and demanded that officials should do everything possible to end her captivity. Leah's stepmother, Rebecca, urged Christians to keep praying for her daughter. She said "I know that all over the world believers are praying and advocating for the release of my daughter, but until now I haven't seen my Leah. I want to plead that Christians do not get tired of praying for her, until she is returned."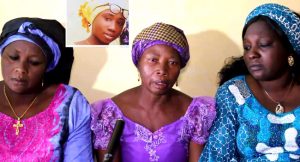 Leah's biological mother, Rahila, (pictured in the middle) added, "I have come to cry to the government; we are very disturbed and worried. Since this girl was abducted, we have known no peace. We are pleading to them to please bring back this girl … my prayer is that God will hear our prayers and bring back our daughter so that we can have peace."
According to Morning Star News, Rev Stephen Baba Panya, the president of the Evangelical Church Winning All (ECWA) said that Christians in Nigeria no longer trust that their government is genuinely working to free Leah and other captive Christians. "We no longer rely on the Nigerian government's assurances, which often amount to nothing. Instead, as the Scriptures say, the just shall live by faith concerning Leah and many other national issues. Our defence, confidence, is faith in God. We are praying and trusting God to bring back Leah Sharibu, Alice Loksha, Sister Grace [Grace Taku], and the remaining Chibok girls to us safely in Jesus name," Rev Stephen said.
In late July, Boko Haram released a video in which Christian aid worker, Grace Taku, kidnapped on 18 July, stated that Leah and three other Christian women in captivity had been killed. In the video Grace pleaded with the government to intervene and secure their release: "I beg that Nigeria government should please, I'm begging again, please do something to see that we're released, because this had occurred before in this organisation, Red Cross, where some ladies were caught – Hauwa and Zipporah, they asked to be released, but because Nigerian [government] did not do anything about it they were killed. I'm begging on behalf of all of us here that Nigeria should not allow such to happen to us. And it also happened again with Leah and Alice [Ngaddah], because Nigeria could not do anything about them they were not released, they were also killed."
(Channels Television/Morning Star News/Open Doors)
Share this