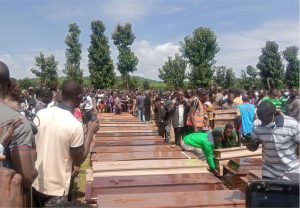 Deadly attacks by Muslim Fulani herdsmen continued in southern Kaduna state last Sunday (26 September), with raids in two Local Government Areas leaving at least 41 Christians dead and many others wounded.
One Christian was killed, several others were seriously injured and 27 were abducted when Fulani gunmen attacked an Evangelical Church Winning All congregation in Gabaciwa in Kachia Local Government Area. The raid was carried out during the Sunday morning service.
Kaduna's governor Nasir El-Rufai condemned the attack as "an evil act targeting innocent citizens exercising their constitutional and universal rights to religious freedom".
Villages raided
That night, Fulani gunmen carried out coordinated attacks on Madamai and Abun villages in Kaura Local Government Area, leaving at least forty people dead (including 13 from one family), eight injured and others missing. They also burned down twenty homes. The gunmen first targeted people known to coordinate community security and their families, before killing their other victims. Government troops responded and came under fire before forcing the attackers out of the villages. The victims were buried in a mass funeral on 30 September (pictured).
Local resident Becky James, whose relatives were among those affected, told Morning Star News: "Our hearts are filled with pains, fears, bitterness and disappointments. The trauma, the macabre series of murders, the daily kidnappings, attacks on farmers and destruction of crops, the burning of houses, churches and humans alive, the mass burials are very disturbing. What we've got left is God and hope."
A Catholic priest who witnessed the two-hour attack described it as "a massacre against the natives".
Local man Awan Nehemiah reported, "What happened last night in my dear village of Madamai in Kagoro chiefdom was an inhuman attack. The attackers killed more than thirty persons and wounded more who are still in the hospital."
He continued, "We are Christian. Why are all attacks found in the southern part of the state? Why not the northern part? This very clearly a religious fight. [Southern Kaduna state is predominantly Christian.] The government we voted for have totally failed in their promise to stop the killings."
Another local man, Steven Kefas, told International Christian Concern, "I got a call from Madamai at about 6pm that they were under terrorist herdsmen attack. Same was going on in neighbouring Abun community in Malagun District. My mood changed immediately because I knew it was going to be a long evening. At about 8pm or thereabout I called back and they said the terrorists have left the communities. What was left is for my people to begin to count their losses… What next? We will move on to wait for the next community to be attacked and then we wail again. The cycle goes on and on… We must continue to call on those who swore to protect us to live up to their responsibilities. May the souls of the over thirty people slaughtered in Malagun rest in peace with the Lord."
Kaduna State Commissioner of Internal Security and Home Affairs, Samuel Aruwan, issued a statement on Monday 27 September in which he highlighted the government's military response to the attacks and said that two suspects were being questioned in connection to the incidents.
Samuel Aruwan said the state government would bear the cost of treatment of the injured and said Governor El-Rufai had directed the Kaduna State Emergency Management Agency to assess the situation with a view to assisting the affected households.
Reaction
Following the attacks, Senator Danjuma La'ah, who represents Kaduna South in the National Assembly, called for increased security and warned that if the authorities fail to address the issue, the people will be left with no option except self-defence.
Southern Kaduna Peoples Union spokesperson Luka Binniyat also called for increased security and claimed that the most protected areas of Southern Kaduna are the Hausa and Fulani settler communities. He called on the Nigerian Army to "do the needful" and said, "We're also calling on our youths to remain vigilant, defend their communities, cooperate with security agencies and never take the law into their hands."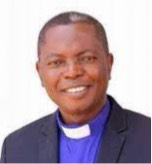 In August, the President of the ECWA, Rev Stephen Baba Panya (pictured), complained that the Nigerian government and security services were failing to protect Christians, and said, "all human authorities have woefully failed us".
(Barnabas Fund, Christian Solidarity Worldwide, International Christian Concern, Morning Star News, Premium Times)
Share this